Can't Deny It: Reviews = Revenue
A now famous Harvard study found that Revenues are directly tied to Reviews. This data showed that businesses with review scores changing by only 1 star realized a not-insignificant swing of 18%. So if reviews are so important, why do so many surgeons and dentists lack a comprehensive reviews strategy? DENIAL!

TAKE CONTROL OF YOUR REPUTATION
Reviews have become an important part of the buying process for health care practices and a wide range of other businesses. The Better Business Bureau recently published a study showing that 88% of the shoppers use reviews when making a buying decision.
Pretending that these review sites don't matter — or that consumers won't use reviews to make buying decisions — is a dangerous game. Furthermore, this concern is misguided because it shifts the power away from you and directly to the reviews sites, sacrificing your practice revenue.
Now is the time to turn the tables on the major review sites and take control of your online reputation and practice revenue. How? By investing in the Ceatus Review Manager. It is the only program that targets reviews and important review sites the same way consumers find (and use) reviews to make buying decisions about you.

THE CEATUS REVIEW MANAGER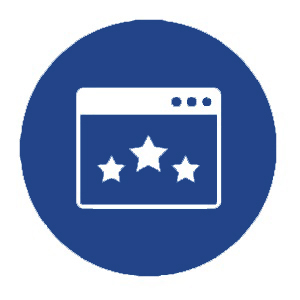 Monitor What is Being Said About You


Find out what your patients or customers are saying about you across more than 50 review sites.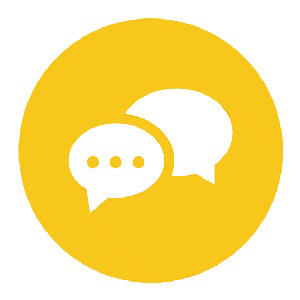 Automatically Solicit Reviews


Automatically and easily build your number of positive reviews across All of the review sites that are important to you.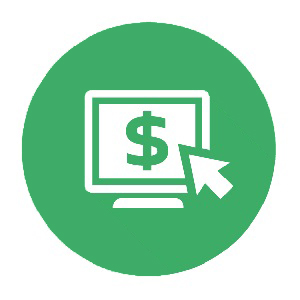 Use Positive Reviews to Build Revenue


Increase conversion and build revenue by automatically capturing, publishing and promoting your positive reviews.
HOW DO CONSUMERS FIND AND USE REVIEWS?
#1 They search for you by name.
When prospective patients receive a Word of Mouth referral or they see a promotion, they go to the Internet to read about you and your practice. A search for your name shows them up to 7 or 8 review sites on the first page. Prospective patients and customers immediately see these sites, evaluate your overall star ratings and the sentiment of your reviews.
You want and need a far-reaching review strategy to capture these leads.
#2 They search for a procedure or service.
For these "product" searches, reviews from Google Local and other review sites appear on the first page of the search results.
You need a strong local review strategy to convert these patients.
#3 They search Review Sites.
Many of these review sites are online destinations receiving tens of millions, in some cases hundreds of millions, of visitors per year. For example, HealthGrades, TripAdvisor and Vitals alone receive more than 400 Million visitors per year, each.
Here, you need strong presence on all the main review sites related to your specialty or business.
#4 They find you on Social Media.
In this case, you need positive reviews from multiple sites published on your website and social media.

WHY CEATUS?
The Ceatus Review Manager is the only program that manages and take advantage of all four ways consumers find and use reviews. Here's how we do it.
Review Solicitation
The key to any effective reviews and reputation management strategy is to constantly generate positive reviews. The Ceatus Review Manager does what none of the others do.
The Ceatus Review Manager:
Solicits across a wide range of third-party review sites, up to 20 or more.
Determines which review sites you need new reviews on and then sends the patients to those review sites.
Has the ability to email or text invitations to patients or customers and personally provide invitations, if desired.
And of course, the Ceatus system has an automatic screening tool to ensure that only those with a positive experience are asked for a review.
Other review tools only:
Solicit 3 or fewer sites (instead of at least 20 or more review sites.)
Allow the patient to pick which site to post a review to (instead of directing patients to the sites that are best for your practice.)
Solicit reviews only on either your OR their website.
Publishing Reviews to Build Revenue
You've solicited great reviews so now what?
It's common knowledge that well-known third-party review sites, such as Google and Yelp, provide additional credibility because they are perceived as third-party endorsement of your services. However, once they are on Yelp, for example, they will not only see your reviews, including any negative ones, they will also see the reviews of your competitors. To avoid this pitfall and still leverage this endorsement, post reviews from these third-party sites on your own website.
How? You can either cut and paste them on your site (a manual and laborious process) OR you can have this done automatically by the Ceatus Review Manager.
See what our system does for publishing reviews that none of the others do:
Pull reviews from the full range of prominent sites (not just a hand full.)
Allow you to filter reviews (in case you don't like what has been said.)
Allow you to publish a stream of combined reviews when the practice or business has multiple doctors or locations, as well as publish reviews for each individual doctor or location.
Of course, the Ceatus Review Manager publishes positive reviews to a variety of platforms including your website, social media, directory listings, and a variety of others.
Other review tools only:
Publish reviews from only one source or from a narrow range of review sites.
Publish only those reviews captured or created on your own website.
Publish the actual text code of the review on your site. If the text code is duplicated from the review sites, this can damage your SEO.
Monitor Success
Once you have your effective Ceatus Review Manager Strategy in place, you will want to monitor your success.
The Ceatus Review Manager is the only system that automatically provides:
Review Alerts each time a new review appears about you online, from more than 50 websites.
A Weekly Report Card showing your Review Score for that week.
A Monthly Report Card showing a Review Score for that month.
A Historical Report showing how your Review Score has changed over time.
Numerous Metrics to show how often your staff is using your Review System.