Ceatus Digital Marketing Experts Attend Star of the South Dental Meeting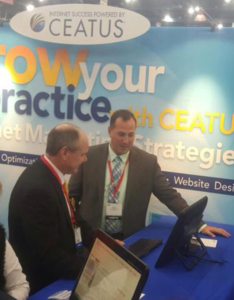 Ceatus Media Group is attending the Star of the South Dental Meeting in Houston, TX from Jan 21 to 23. This meeting is sponsored by the Houston Dental Society and draws attendees not only from across Texas, but around the globe due to the world-class education they provide.
Ceatus Digital Marketing experts, John Oliver and Greg Pace, are available in Booth #732 to provide insights into how to increase practice income through improvement of dentists' online visibility. Ceatus is the market leader in Digital Marketing for dentistry. We are the only company that offers the complete range of online marketing services for dental practices, including patient referral networks, SEO, website design and construction, social media, blogging, content development and reputation management all under one roof, with affordable package pricing.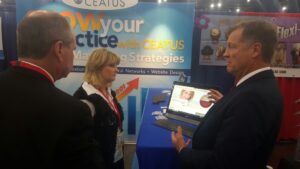 These services can be purchased individually to easily complement other programs or can be implemented together as a comprehensive strategy to build practice revenue. Stop by our Booth #732 to learn more about Ceatus or to have our Internet Marketing Consultants provide a complimentary website and strategy evaluation!