Our Mission
Our clients choose CEATUS because our team of experienced professionals has one mission: YOUR SUCCESS. Innovative, results-oriented practices and procedures have made CEATUS a highly successful and accredited Digital marketing and consulting company.
The key to our strength and success lies within our professional capacity, excellent concierge services, and advanced project management practices.
Throughout all of our comprehensive services, made possible by our SEO experts, Professional Writers, Editors, Webmasters and Designers, we ensure your Digital Marketing Strategies maximize your investment.
We have the necessary expertise and experience to develop effective marketing strategies that generate results. And only at CEATUS will you find a dedicated staff of customer service specialists who act rapidly to address your Digital marketing questions and are always available to provide individualized expert guidance.
No Healthcare Digital Marketing company does what we do. As the industry's leading Digital marketing agency, you can trust CEATUS, to launch, manage and grow your online presence.
Ceatus Media Group
Trusted by leading industry publications as Experts in the field of Digital Marketing.









Let's Get Started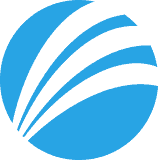 Our Services
At CEATUS Media Group, we firmly believe that our clients' success is our success. Period. We create customized Digital Marketing strategies to meet each client's individual needs and goals. Our team of experts will develop and implement an individually tailored Strategic Marketing plan that highlights your attributes, taking into account your market, your competition and your budget. Each element implemented is carefully chosen to enhance your online visibility and target your prospective patients. Our Digital strategies produce highly targeted and qualified leads that ensure increased patient volume and practice revenue.
What our Clients
Have to Say

I have worked with CEATUS for several years now, and my SEO results get better and better each year! I think the best thing about CEATUS is that the company as a whole, and Brian Short in particular, are proactive, forward thinking, fair, accessible, and always just a phone call away. I trust this company to help me further my internet visibility in the years to come and would recommend them without a doubt to anyone wanting to increase their internet presence and business in general.
Traci Temmen, M.D.

Our practice receives a number of new cataract and LASIK patients from our Internet strategy. CEATUS has been crucial to our Internet marketing success. They created a new website and optimized it, which keeps us up where we can easily be found and reached. The team is always there to make changes and updates to our site in a timely manner. And, most importantly, they keep me informed of new ideas and services that can improve our business. I enjoy working with them

Within the first month of CEATUS taking over my digital marketing I generated 13 new positive patient reviews and booked and operated on one breast aug patient that came from their efforts. They've worked hard to ramp up my visibility in paid, organic and social mediums online, and I can already feel the growth. They are very communicative and have made the process of switching to them very easy. I feel like my internet strategy is well taken care of and I would highly recommend them to anyone in need of more personalized like service and a higher level of web marketing.
Lloyd Landsman
275%
Increased Website Traffic
and lead generation with SEO
80%
Targeted Keywords
in top 3 google results
200%
Increased Email Leads
and improved patient conversion
News & Events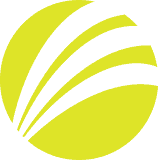 At CEATUS, we are dedicated to providing our clients with the resources they need to succeed. Read about the topics and trends that impact your Digital Marketing Strategy and keep up to date on the latest events and developments throughout the industry… read more
No Upcoming Events – Check back for updates
It's no secret that online reviews have become just as important as word-of-mouth referrals. In fact, sometimes it can seem like businesses live and die by the review. Read More
Technology changes and so do trends — so don't get left behind. Healio recently invited Dr. David Evans, CEO, Ceatus Media Group, to answer a question that is always pertinent: How often should a medical practice update and replace its website and blog? Read More
Who We Work With
CEATUS Media Group is proud to align itself with some of the most well respected and prominent groups and organizations across a diverse range of business verticals. Because of our track record of unequalled success, CEATUS personnel are often invited to share our knowledge at top industry meetings worldwide to lecture on the various aspects of Digital Marketing.








Our Work
Ready to take your website design to a New Level of Excellence? Join our growing family of satisfied Design clients.