Reviews Are Your Friend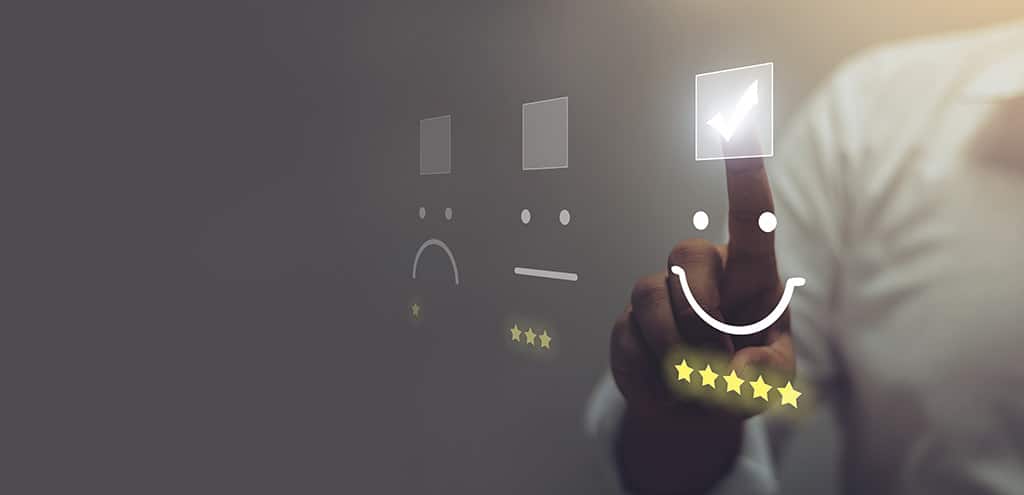 Why doctors should embrace online reviews

It's no secret that online reviews have become just as important as word-of-mouth referrals. In fact, sometimes it can seem like businesses live and die by the review.
So why bother seeking out reviews? Dr. David Evans, CEO, CEATUS Media Group, reveals the answer in his video blog for Healio.
You're in Luck
As Dr. Evans explains, healthcare practices are distinct from other businesses and have an advantage when it comes to reviews. Unlike the customers of other types of businesses, people who undergo elective procedures experience transformative, life-changing results.
So the real question is, how to take this positive experience and translate it into a positive online review.
Timing Is Everything
Dr. Evans explains that it comes down to being proactive — and a lot of it depends on the timing of the ask. The time to ask a patient to write a review is the moment (appointment) the patient sees the most dramatic improvement.
It's easier than you might think. A simple exchange should do the trick.
Example:
Doctor: How are you seeing, Mrs. Jones?
Mrs. Jones: It's AMAZING how well I can see!
Doctor: Would you mind sharing your experience with others?
Mrs. Jones: Sure!
Remember, Mrs. Jones is thrilled about her newfound clear vision, so she is more willing than the average person to immediately spend time leaving a positive review.
At this point in the conversation, you can send her a link via email or text, while she is still at the practice.
Why?
The best reviews mention treatment outcomes, because a person considering spending thousands of dollars is concerned first and foremost about the outcome. And the best time to solicit a positive review is when a patient is most thrilled about the outcome. In some cases this is right after surgery; in other cases, after a few months. Either way, remember: After a short time, patients become used to their new enhancement and the emotion subsides. So strike while the iron is hot!
This doesn't mean you have to stop sending out those automated postop emails soliciting reviews, but that is a separate step. Also, reviews garnered from automated emails are often fairly generic and unemotional. The reviewer may mention that the staff was nice and the doctor was great, but won't be full of the positive emotion that comes through in a review written the moment the patient experiences the thrill of their outcome.
The Inevitable Bad Apple
All doctors get the occasional bad review. But don't fret, because consumers don't expect every review to have five stars. Having one or two negative reviews isn't so bad; in fact, in a sense it can make you seem more human.
That being said, if you feel that a particular review is inappropriate, you may have recourse. All review platforms have terms of service prohibiting certain types of comments. Generally speaking, reviews containing derogatory comments that are directed at a specific person and have nothing to do with the practice are forbidden, as are more obvious violations such as racial/religious slurs.
If someone leaves a review that you suspect may be in violation of a review platform's terms of service, proceed to the platform's website, read the terms of service, and then contact the platform if you still believe the review to be in violation. If it's not, you personally — as the owner of the business — should respond to the negative reviewer yourself. Explain that you are sorry their experience was less than they expected and you strive to provide the best patient care, and then ask them to call you directly.
Of course, the best way to offset negative reviews is to get a lot of POSITIVE reviews to bury the negative ones!
Our Review Monitoring Service
CEATUS has a review monitoring service that facilitates the acquisition of numerous positive reviews and feeds any "less–than-stellar" reviews to designated staff in your practice so that you are aware of what is being said early on. We understand that a highly negative review can have a negative effect on your practice, which is why our system notifies you of all new reviews, even those you didn't solicit.
This is especially powerful because if you see the review before potential patients do, you have time to respond to the reviewer, who may then choose to delete their own review.
The best review services will feed reviews to you so that you can alert your staff and deal with the situation. To learn more, give CEATUS a call. We will be happy to explain our review services and walk you through the process. Watch the full interview here.
---
CEATUS Media Group
Your Partner in Internet Success
Business Development Strategies.
Website. SEO. Social Media.
Reviews Management.
Call CEATUS Today! (615) 733-8111
---
Not Sure where to start with your Reviews?
Contact CEATUS and put our unequaled Review Manager to work!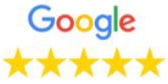 I have been in practice over 25 years and have had several web designers and marketing advisors – CEATUS is by far the best. They have designed and maintained my last two websites and I am consistently at the top of my market. My internet presence brings in qualified patients that schedule surgeries. They have cultivated excellent online reviews and have inspired my staff to generate even more reviews. My practice has doubled over the last five years, and CEATUS has been a big part of that success. They are forward-thinking and have kept my marketing on the cutting edge – without an outrageous budget. It is a pleasure to have my website and online campaign evaluated when I attend national meetings. Even their competitors comment on the excellent job CEATUS has done for my practice. I am excited to give them my 5 star review. I am a demanding professional, and they have made me consistently happy.
Let our Website Evaluation team review your Website for FREE,
and contact you with our top-notch assessment.