Does Your Website Need to Be ADA Compliant?
Is your website ADA compliant? Should it be? All medical practices are familiar with the Americans with Disabilities Act guidelines for improving accessibility to their facilities, but you may not be as knowledgeable about how the law pertains to your website. To help clear things up, Dr. Cynthia Matossian MD, FACS asks CEATUS Media Group CEO David Evans, about what steps you should take in a new Healio Video Perspective interview.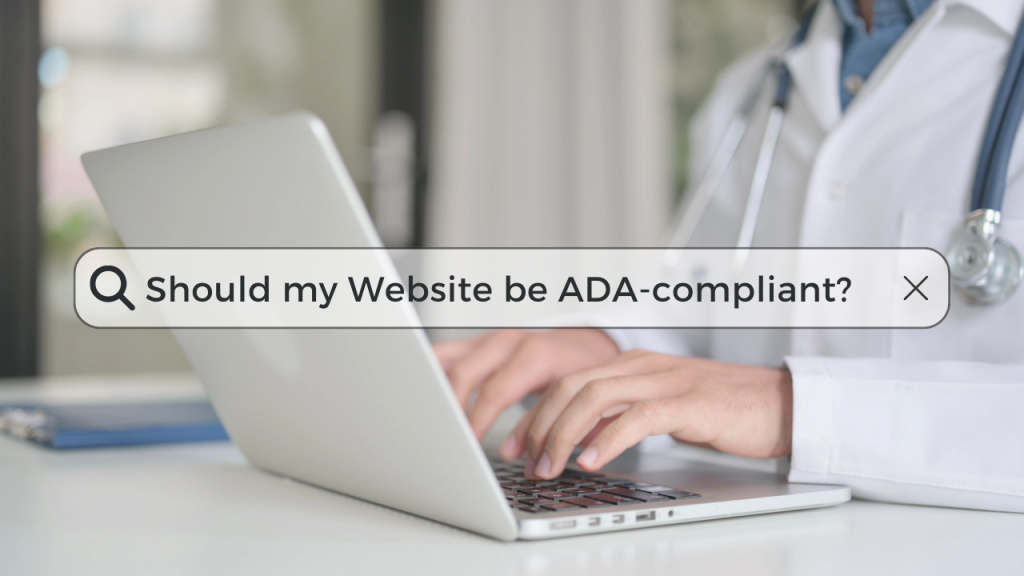 It's a Benefit, Not Just an Obligation
Because the ADA was adopted in 1990, it does not specifically mention websites by name in its text. However, courts have often ruled that websites fall under the category of "places of public accommodation" – although somewhat inconsistently.
In the past, medical practices have reached out to CEATUS for help after an attorney has threatened a lawsuit for failing to have a website that makes ADA accommodations. Therefore, Evans strongly recommends that you voluntarily meet the ADA's recommendations for websites to avoid any legal hassles or costly settlements.
Just as importantly, making these changes to your website enhances the overall user experience. Patients with and without disabilities inevitably find your website much easier to navigate, which can be measured in a greater number of appointments that are booked through your site.
How to Improve Your Website's Accessibility
One of the easiest ways to improve your website's accessibility is by including captions on all videos posted to your site. YouTube can automatically transcribe and add subtitles to any video you upload to its site, so this step does not require much effort on your part.
Another imperative is to add tags throughout your website, such as alt tags on images, descriptive anchor text for hyperlinks, and an organized heading structure. Since all these steps can also help with search engine rankings, the effort will be rewarded with higher traffic.
Finally, a web development team can add plug-ins to your website — available at a reasonable price — that can further improve a website's standing with the ADA.
All actions you take to improve your website's accessibility should be documented by your marketing company. This can be valuable evidence in case you are sued for ADA compliance in the future.
Choose a Marketing Team That Understands These Concerns
You wouldn't open a medical facility without a ramp and handicap accessible restroom, so why have a website that limits what information your patients can access? At CEATUS, our marketing and web development professionals have helped many medical practices to update their websites to become ADA compliant. The result is a modern, user-friendly website that benefits both a diverse array of patients and the business itself. To connect with the leading medical marketing company for all your web development needs, contact CEATUS today.