2 Ways to Evaluate SEO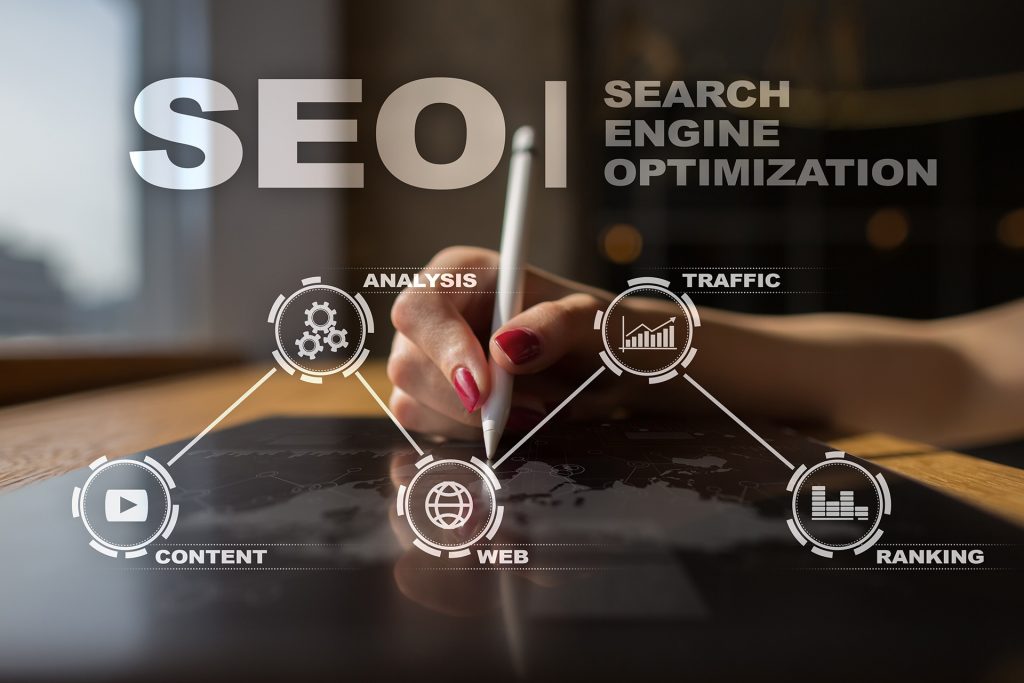 In a video blog for Healio, Dr. David Evans, CEO, CEATUS Media Group shared his insights on the importance of Search Engine Optimization (SEO) and explained how practices can evaluate the success of their SEO efforts.
SEO is an enigma to just about everyone. (Unfortunately, this includes some digital marketing companies.) Unlike a TV spot or a print ad, you can't see or touch SEO, so it can seem invisible and downright mysterious. However, what you can do is regularly monitor your SEO to see if you and your marketing company are doing the right things.
As Dr. Evans explains, the answers to two important questions reveal whether or not your SEO efforts are a success:
Do your name and practice name rank well?
First, check to see if your name and practice name rank well for applicable searches. This is important because the majority of traffic to medical practice websites derives from searches that include the name of the practice and the doctors at that practice.
Why is this?
What else? Word-of-mouth referrals. After hearing about you from friends or family members, potential patients go online to find out more about you. So when they get to Google, they'd better be able to find you by typing in your name and/or practice name, and variations thereof (e.g. James Jones, MD; Dr. James Jones). Ensuring that they can should be your SEO firm's No. 1 goal.
Do you have a private practice or belong to a larger practice? If you belong to a larger practice but make more from the private practice, it is important that the private practice rank above the larger practice. This too should be one of your SEO firm's main goals.
Is local traffic to your website increasing?
This is second question you need to answer to understand how successful your SEO efforts have been.
If you are located in Des Moines, website visitors from Dallas aren't going to do you much good. What you want is "local" traffic, i.e. patients visiting your website from the area you actually serve. (Some doctors only draw patients from up to 30 miles away, while for others the range may be 90 miles or more.)
So take a close look to see how much local traffic your website is attracting. Equally important is the growth of this type of traffic over time, which should translate to an uptick in business — that is, higher patient volume and higher practice revenue.
Assessing the SEO Data
Most SEO firms send out a monthly traffic report. Traffic can vary from month to month — December is typically slower than September, for example — so a better way to evaluate the data is to look at traffic from a given quarter and compare it to the same quarter the previous year. Review your monthly reports this way and reach out to your SEO firm if you have any questions.
Also make sure to request a yearly traffic review from your SEO firm. If your SEO wasn't so great prior to hiring your current firm, you should see larger growth the first year and then a steady, but smaller, growth thereafter. This is not guaranteed, of course, as unforeseen events (global pandemic, anyone…) can derail your efforts. So, if your growth isn't what you expected, ask your SEO firm why.
Any Questions? Call CEATUS!
Your SEO firm is responsible for ensuring that your website attracts the right traffic. If you aren't sure about your traffic, call CEATUS and ask us for a free SEO evaluation.
Not sure where to start with SEO?
Contact CEATUS and put our unequal SEO expertise to work!
"I have been working with CEATUS for almost as long as I have been in practice – about 15 years. I have an excellent online presence in a competitive New York market. My online presence and SEO has continued to grow year after year. Their advice is always sound and they are quick to tell you if something you would like to do will or will not work. I have never had a phone call go unanswered or a website "emergency" not attended to quickly. I have known other physicians who seem to switch website companies yearly! I am truly lucky CEATUS (and my Marketing Consultant specifically) has made this one less thing for me to worry about. Feel free to contact me through my website if you have any questions."