April 2017 Ceatus Chronicles: Disregard Millennials – At Your Peril!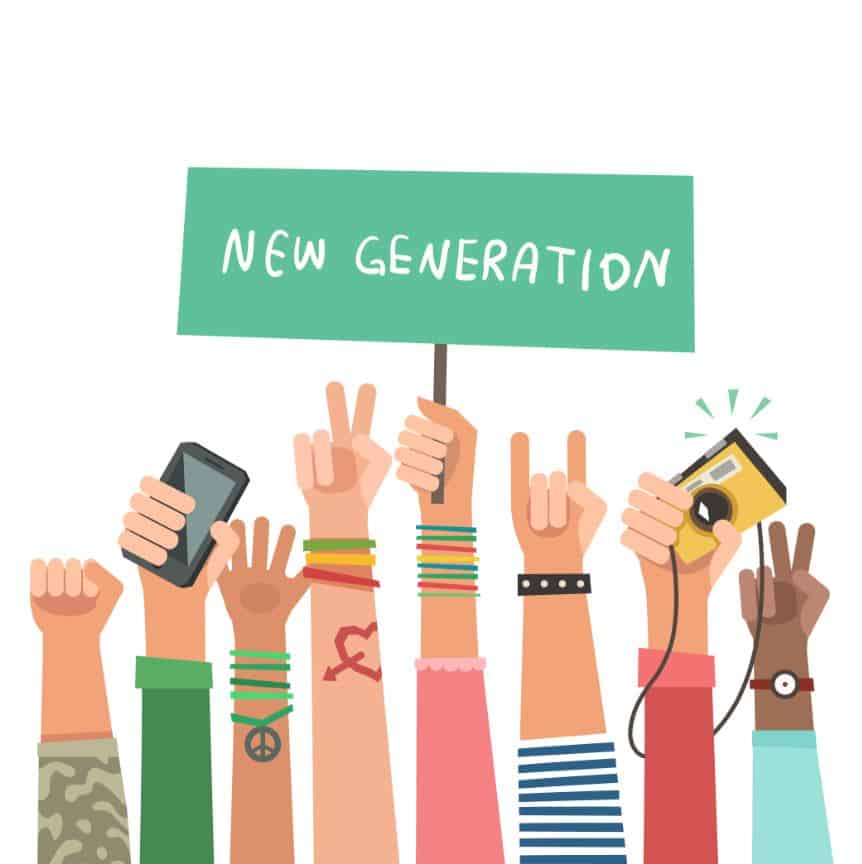 The Millennials are coming!
Last year, a prominent elective surgery academy reported that 64% of their members saw an increase in patients under the age of 30. Thanks to the influence of the Internet, social media, Kardashians and other factors, people are having cosmetic surgery, LASIK and other elective surgeries younger than ever before.
What's more, the Millennials, aka Generation Y or people between the ages of 20 and 35, have an annual buying power of $200 billion, according to Forbes magazine.
If this generation is already seeking treatment, imagine their interest level once their skin begins to sag, they start to develop wrinkles, their eyesight wanes and their teeth succumb to the forces of time.
For these and other reasons, ignoring the Millennials simply isn't an option. But how to attract them to your practice? That's another story. Millennials are, in some respects, a unique species. The good news is, CEATUS has the inside track.
How Millennials Are Different
It's no secret to most physicians that Millennials are different from past generations. But how does this translate to your practice?
For starters, Millennials are more likely to know what they're looking for when they arrive at the initial consultation. Typically, they know which treatments they're interested in and the outcome they're striving for. This mindset is a result, at least in part, of the Internet and, more importantly, the fact that they grew up with it. Millennials have always had quick access to information, and they know how to search, so they're more apt to inform themselves about the treatments your practice offers.
Millennials are also more likely to seek subtle transformation. (This despite the fact that advancements in technology and technique have made it easier to achieve dramatic results that are natural looking.) Of course, this is partially due to the fact that they're young, but there are also other factors at play. For example, many Millennial women have no intention of having children until later in life because they're more focused on their career and other priorities. As a result, they won't need procedures such as mommy makeover until a much later age.
Getting Them to Your Practice
All of this is interesting, but let's get down to brass tacks. Millennials are different, and here's what you need to do differently if you want to get them to your practice.
MOBILE IS A MUST
Millennials are ALWAYS on their phones, tablets and other devices. This their sole method of obtaining information, and for good reason: it's immediate. If your practice doesn't account for their mobile-centric habits, good luck attracting them. If your practice is already mobile-friendly, well done! However, make sure that your contact information and business hours are prominently displayed – otherwise you have no chance of getting this impatient cohort to your practice.
Is your site truly mobile-friendly? To find out, take a look at individual pages using the Mobile-Friendly Test or evaluate the status of your whole site using the Mobile Usability report in Webmaster Tools.
SO IS YOUR FACE
Millennials plaster their own likeness all over the Internet and social media, so it stands to reason that they want to see yours, too. This age group has a strong preference for brands, companies, services, etc. that they can associate with a face and an image. And while it shouldn't be the main focus of your home page, this needs to shine through on your website, in your marketing materials, and through your social media presence.
AS ARE REVIEWS AND TESTIMONIALS
According to the McCarthy Group, 84 percent of Millennials are distrustful of traditional advertising. Yikes!
But actually, don't fret, because there is something you have that they do trust: reviews. Your online reviews need to be displayed prominently on your website and highlighted throughout, and they should be accessible from your site's main navigation. Your reviews need to derive from reputable third-party sites such as Yelp, RateMDs, HealthGrades, Google, Vitals and so forth. You also need a reviews feed on your site to ensure that new reviews are continually posted.
Spoiler Alert: Ceatus has the only Reviews platform that has all three pillars of a complete reviews strategy – and even better, it is completely automated.
GET USED TO SOCIAL MEDIA – FAST
If you're not using social media already, you're way behind the curve. And though Facebook is still the most popular platform, other platforms also provide value and exposure that is critical to your online presence. What does this mean to you? It means you need an active social media campaign, not just a thrown-together Facebook page.
DON'T JUST WALK THE WALK…
…you also need to talk the talk. As with any generation, Millennials have their own expressions and slang, so if you want to appeal to them, you have to be able to speak their language. When Millennials see or hear the language of their generation, they pay more attention. And if you don't speak their language, they're gone.
HARNESS THE FOMO
What?! That's right, the FOMO. It stands for fear of missing out, and it's every bit as Millennial as beards, skinny jeans or crafted coffee drinks. Harness the FOMO by expanding your brand to address this phobia. Using social media and positive reviews, make the Millennials feel as if they're missing out if they don't partake in your services.
Want to learn more? Contact CEATUS Media Group today.
CEATUS Tip Of The Month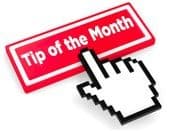 Social Media or Reviews?

That is the question…or is it?
Many elective health care practitioners are surprised to find out that Facebook is one of the largest review sites – and that reviews from other sites like Yelp and Google can be fed directly into Facebook.
Bottom Line: Be sure to post your positive reviews (4's and 5's) on your Facebook page. It is best if an automatic feed is used so that your Facebook page has the most recent reviews and is kept up to date with positive patient comments. Ask us about our unique Ceatus Review Manager – the ONLY reviews system that provides the four essential components required to optimize your online reviews strategy and manage your online reputation!
Ask the Experts
Q: When is the best time to ask a patient for a review, and how do I get more patients to post reviews?

A: The best time to ask for a review is during the post-op examination when the patient is most excited about their treatment result and has the most positive feeling about your practice. Importantly, the process of soliciting reviews must be automated so that it works on a smartphone – preferably with a text option – so that it is quick and easy for both the patient and the staff. The most efficient method is to have the patient post a review from their smartphone while in the office. And of course, it's critical that the reviews system has an automated method to screen for patients that have had a highly positive experience. Using this method generates a lot of positive reviews and does not require follow-up from you or your staff!
Have any questions about your Reviews Strategy? Call us today at 858-454-5505 or email us at contactceatus@ceatus.com.
Events: Maximize Your Internet Strategy
Come by the Ceatus booth for a FREE website evaluation!

San Diego, California
April 27, 2017
Booth 12
Stop by CEATUS booth #12 at the Hilton Bayfront Hotel in San Diego and receive a FREE Digital Marketing Evaluation.

San Diego, California
April 29-May 1, 2017
Booth 833
Meet us in our home base of San Diego, for the American Society for Aesthetic Plastic Surgery's 50th Annual Meeting. Stop by booth 833 for a FREE Reputation Score!
CEATUS CEO David Evans, PhD, will be giving a presentation on how to solicit and leverage your reviews for increased practice revenue.
"Reputation Management"
Sunday, April 30th
12:25 PM – 12:45 PM
Practice Changers Booth 546
(Located in The Aesthetic Marketplace)

Los Angeles, California
May 5, 2017
Visit CEATUS at AMO University™ at the JW Marriott L.A. Live in Los Angeles. Stop by our booth to find out how CEATUS can increase your LASIK practice's productivity and maximize your Internet marketing ROI.

Los Angeles, California
May 6-8, 2017
Booth 2454
Bring your Internet strategy into FOCUS. Come visit us at Booth 2454 and get a FREE website evaluation from one of our Digital Marketing experts.
CEATUS' CEO David Evans, PhD, will be giving presentations on three topics: PPC, Reviews/Reputation Management, and Paid Social Media Marketing. Tamara Evans, VP of Marketing, will also give a presentation on how to leverage your social strategies for increased practice revenue.
"How to Lower Your PPC Budget, but Get More Patients: Best Practices"
David Evans, PhD, CEO
Sunday, May 7, 2017
2:45 – 3:45 PM
Level 2, Room 504
"How to Make Money with Your Social Media Strategies"
Tamara Evans, VP of Marketing
Monday, May 8, 2017
10:30 – 11:30 AM
Level 2, Room 504
"Using Reviews to Increase Practice Revenue: Are You Seeing 'Stars'?"
David Evans, PhD, CEO
Monday, May 8, 2017
4:00 – 5:00 PM
Level 2, Room 504
"Paid Social Media Marketing: How to Get More Patients with a Bigger Bang for Your Buck"
David Evans, PhD, CEO
Tuesday, May 9, 2017
10:30 – 11:30 AM
Level 2, Room 504
Not attending any of these shows? Give us a call (858-454-5505) for a FREE Digital Strategy Evaluation!
---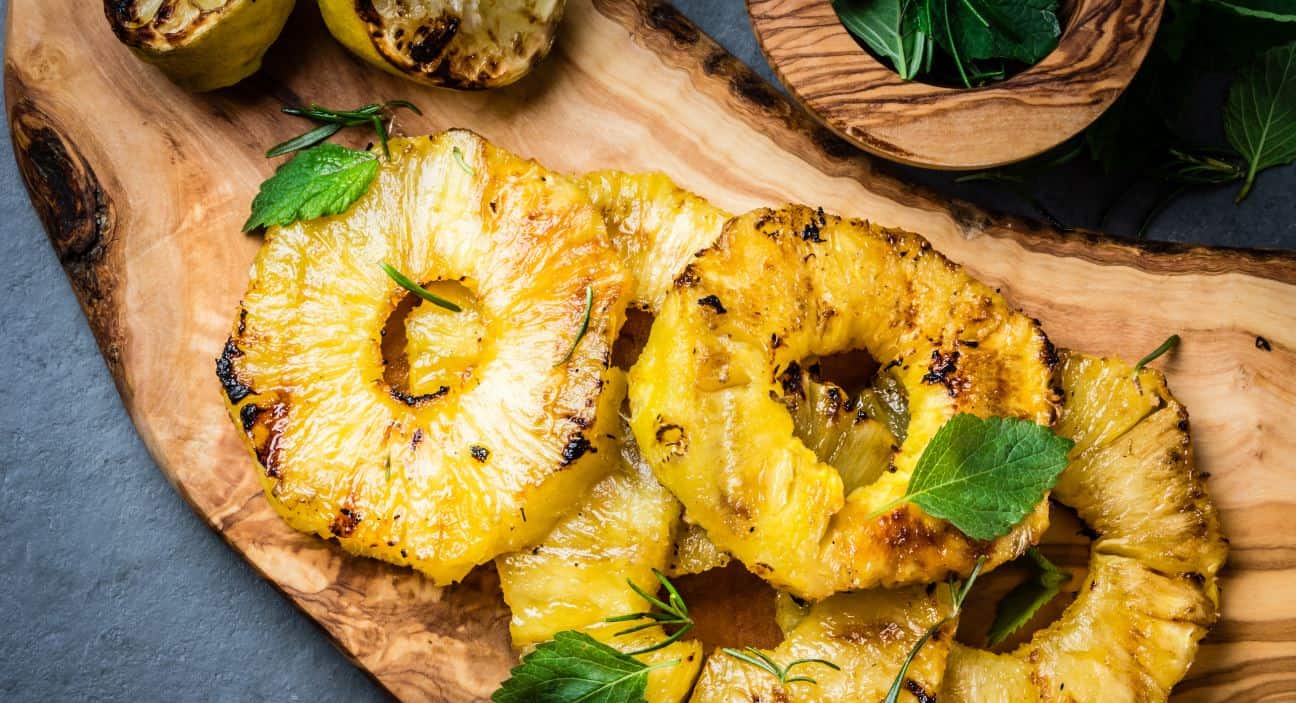 Think Outside the Bun
7 things you didn't know you could grill

Cheese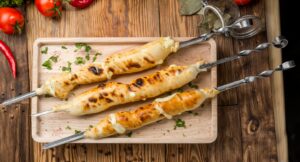 Add some grilling goodness to your cheese board. Stick to thick cheeses like provolone, brie and halloumi, so that you don't end up with a melted mess. Lightly oil the cheese and grill on medium-high heat.
---
Avocado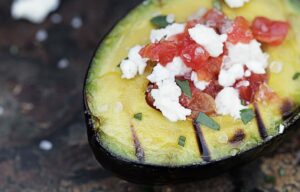 As if there weren't enough ways to bring out the delicious flavor of avocados, we have one more. Halve/pit an avocado, brush with oil and grill on medium heat. You can use it on burgers, in guacamole and everything in between. Any way you slice it, it's going to taste delicious.
---
Salad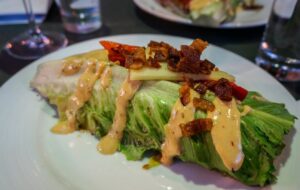 Silly burgers, grills are for salad too! Add some char to romaine, endive or cabbage. Brush with oil and grill on medium heat. Once grilled, add your favorite buttermilk ranch or creamy sauce.
---
Quesadillas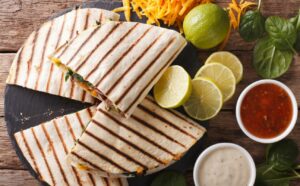 No more microwaving or pan-frying quesadillas. It's time to have a grilling fiesta! Simply brush the tortillas with oil and grill until the cheese melts. You can even throw some jalapeños on the grill to add an extra kick! Olé!
---
Pizza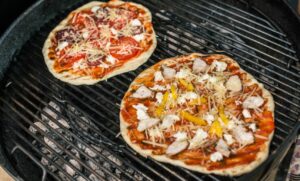 Pizza oven? How about pizza grill! After rolling out the dough, brush with oil and grill over medium heat, flipping it once. Once flipped, add your favorite toppings. That's what we call amore!
---
Fruit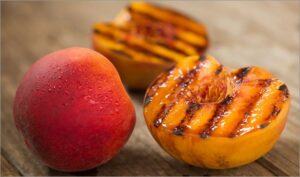 Peaches, pineapples, bananas, mangos and watermelon can all get in on the grilling fun. Slice, add to skewers, brush with oil and cook for a few minutes. Now add them to your ice cream, salads or favorite cake. You can have your cake and grilled fruit too!
---
Doughnuts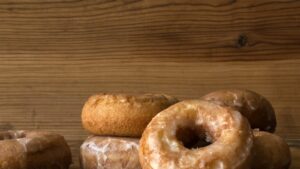 Yes, you heard us right. It might sound strange but trust us on this one. Grab a pack of Entenmann's donuts at the gas station or grocery store, slice the donut like a bagel, douse with rum, sprinkle with cinnamon and add it to the grill. Want to add some ice cream to your grilled donuts, or some fruit you've grilled? Be our guest!
Happy Grilling!
Save
Save
Save
Save
Save
Save
Save
Save
Save
Save
Save
Save
Save
Save
Save
Save
Save
Save
Save
Save
Save
Save
Save
Save
Save
Save
Save
Save
Save
Save
Save
Save
Save
Save
Save
Save
Save
Save
Save
Save
Save
Save
Save
Save
Save
Save
Save