August 2016 Ceatus Chronicles
Why just skydive when you can freefall. The creation of an adrenaline junkie from Germany, SCAD Diving is an unattached free fall with no parachute or wing suit, into a safety net 150 feet below the platform. Free fallin' has a whole new meaning!
---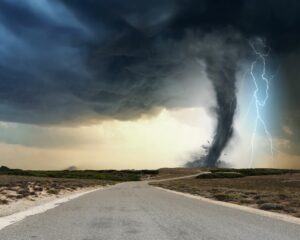 Should you find yourself in "Tornado Alley" it's guaranteed there is a storm chaser close by. Storm chasing (a la the movie Twister) tours can entail up to six days spent chasing tornados and their chaos as they whip across Oklahoma, Kansas, Nebraska and Texas. While they can't guarantee you will see a storm (only 20-30% of tours do), you will get a behind-the-scenes look at storm chasing, storm structure and the beautiful scenery of the plains.
---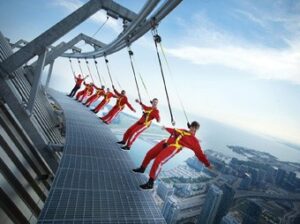 Ever wondered what Godzilla felt like climbing the Empire State building? Well now you can, with Edgewalk at the CN Tower in Toronto, home to the world's highest circumference walk. If the harnesses and jumpsuits don't scare you the sheer height will. I wish you would step back from that ledge my friend!
---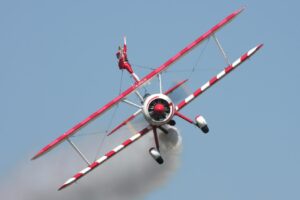 If flying in a biplane is not scary enough, you can now walk on top of it while it soars through the sky. This concept — a fan favorite at air shows for many years — is now available to the masses. Talk about walking on the wild side!
---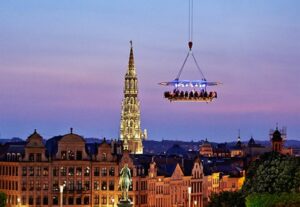 Dine in the Sky gives a whole new meaning to dining outside. Guests enjoy an exquisite culinary experience while suspended 100 ft. in the air. Take in the sights and sounds below — just don't fall out of your chair or drop a fork. Talk about a view from the top!
---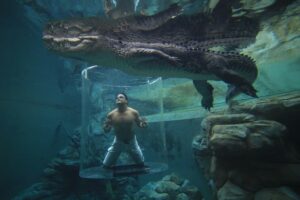 No need to be Captain Hook to apply. Crocosauruscove is home to over 200 crocs, including some of the largest saltwater crocodiles on the planet. The Cage of Death is one of Darwin, Australia's infamous tourist attractions, and all that stands between you and the crocs' oversized jaws is a thin glass cage. Tick tock, Tick tock!