August 2017 Ceatus Chronicles
Own It All!
Diversifying your marketing dollars for Digital success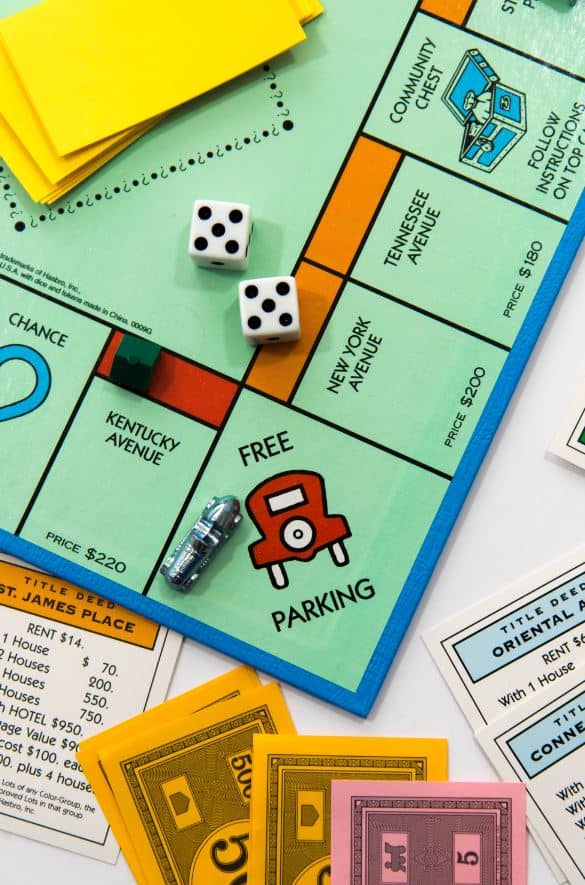 Here at Ceatus we often hear the questions, "Where is the best place to invest my digital marketing dollars?" and "Should I focus on my website or SEO or social media or reviews or directories or PPC?" Obviously, these are excellent questions that go straight to the heart of a challenging issue faced by elective healthcare practices. But the bigger question is, who can you trust to give you a straight answer?
Companies that only offer websites — and no SEO or social media expertise — will attempt to convince you that SEO and social media are not important and that you should focus solely on your website. And of course — surprise, surprise — companies that only provide social media will say that the real action is in social media, so you should ignore the rest!
As you may know, in addition to having an MBA, Ceatus CEO David Evans has a background in healthcare science (PhD). As such, he is a big believer in data, which is why our answers to the above questions come from a trusted and independent third party: CareCredit. CareCredit conducted a survey in 2014 to better understand how consumers make buying decisions for elective healthcare. Their data shows that consumers actually spend more time on search engines than on doctors' websites during the buying process. They also found that reviews, medical advice websites and social media platforms are very important.
Bottom line: The CareCredit data demonstrates that no single component of an Internet marketing strategy is the total answer — and therefore, diversification is a must.
Search Engines are King
Results of the CareCredit survey also revealed that search engines continue to be king. As everyone knows, the key to taking advantage of search engines is SEO. However, over the last few years, SEO has become significantly more complex. It is now a multifaceted endeavor and most companies do not have the skills or expertise to successfully handle all of the variables.
SEO now requires considerable technical expertise to simultaneously optimize website code, site structure, load speeds, mobile vs desktop, etc.
It also requires an understanding of what constitutes good content, and what makes a website design great visually, structurally as well as algorithmically. Not only does the content have to convince Google's algorithm that the site is a great resource, it also needs to be compelling to consumers so that they read it and spend time on the site. This site engagement accomplishes two things: it increases conversion for your practice and increases TOS (time-on-site) — a must in Google's eyes. TOS is now a ranking factor in Googles algorithm.
The design also has to be structured from an SEO standpoint. All too often we see designers focus too much on the graphical elements of a site, and not the site structure. Mwaaah! The kiss of death for SEO.
In any case, SEO must be a key part of your digital marketing investment.
Expect to Pay: $500 to $2,500 per month depending on market size and competitiveness of your specialty.
Website
Websites are of key importance for capturing and converting prospective patients once they find you online. It is critical to invest with a digital marketing company that understands how to create a highly attractive website to enhance patient conversion, and that also has the skill and expertise to implement Rock Star SEO. A beautiful site that no one can find is obviously useless, as is a non-converting, ugly site that ranks relatively well. Both are an expensive drag on practice growth.
Expect to Pay: $3,000 to $25,000 depending on the level of customization and amount of content.
Reviews
CareCredit data shows that consumers spend a considerable amount of time reading reviews when making elective healthcare buying decisions. Thus, an effective digital marketing strategy must include a comprehensive reviews program. The program must have three all-important components: an easy-to-use solicitation tool; the ability to publish third-party reviews on the practice website and social media; and a timely reporting system that alerts the practice to new reviews and provides current and historical online reputation scores. Importantly, all three of these components must be automated.
Expect to Pay: $200 to $300 per month.
Medical Advice Websites
Also according to the survey, a crucial part of any effective Internet marketing budget is investment in promotion on medical advice websites. These sites provide significant value to the practice because, as CareCredit noted, consumers look to medical advice websites during the buying process as an unbiased source of information.
It is important to keep in mind that consumers often visit these educational sites prior to refining their search to choose a specific provider. When consumers find information about your practice on a medical advice website, your credibility grows and conversion from your own website increases.
Unlike most companies that offer digital marketing services, Ceatus is well versed in the consumer healthcare arena and operates 7 large Medical Advice Websites in plastic surgery, eye care, dentistry and bariatric surgery. The directories on these powerful sites provide exposure and leads for our clients' practices. Our background in, and experience with, large multi-specialty educational websites is one reason why Ceatus has unparalleled website and SEO expertise. We understand consumer healthcare search. Our staff's website design and SEO skills are fine-tuned by focusing on the most highly competitive terms in the elective healthcare community. These skills translate directly to our clients' success.
Expect to Pay: $100 to $750 per month depending on your market and specialty.
Social Media
Social media is now also a key factor in the digital marketing environment. Our own research, since 2014, has shown that social media has shifted from a "nice to have" to a "must have" part of an effective digital strategy.
When narrowing in on a surgeon or dentist, consumers (particularly millennials) now want to personally connect with the doctor and practice. The way they do this is through social media. For the consumer, Facebook humanizes the doctor and provides a direct connection. (Note that many prospective patients have the Facebook application open all day on their desktops and mobile devices.)
For your practice, Facebook provides a way to engage with consumers and motivate followers to share your information with their followers, expanding your reach — similar to word of mouth, only social!
An effective strategy should include daily posts that are of interest to your audience. Some posts should be healthcare related, some should be general interest, and some (only periodically) should be about the practice and its services. It is important to evaluate the engagement of your posts over time, i.e. shares, comments, likes, etc., to determine if your social media company is doing a good job.
Expect to Pay: $300 to $1,500 per month depending on the customization level of the strategy.
We don't like to brag, but we would be remiss if we didn't tell you that Ceatus is the only company in elective healthcare that provides all of the services identified by CareCredit in their survey as key elements of a successful online strategy. Our expertise across all of these critical areas of Digital marketing allows us to provide our clients with better SEO, social media, website design, reviews, and more.
If you have any questions about your digital strategy or would like a FREE Digital Marketing Evaluation, please contact us.
Internet Tip of the Month
An Article a Day Keeps Your Digital Strategy on its Way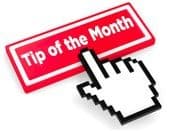 Ceatus personnel are constantly being asked to share their digital marketing expertise with elective healthcare doctors. Not only have we been asked to speak at recent prominent meetings for eye care, plastic surgery and dentistry, we have also been published!
This summer alone, numerous articles will be published by our own staff. Articles focusing on social media ROI (Administrative Eyecare), marketing to millennials (Ophthalmology Times) and which review sites to target (Modern Aesthetics) have been released over the course of the summer. And more articles are coming in the fall.
If you would like to receive any of these educational materials, please let us know.
Ask the experts
Q: I have read that our website can increase conversion by publishing reviews. Is this true? Can I just cut and paste reviews on my site to increase conversion?

A: Yes and no. You are correct that it is very important to publish reviews, not only on your website, but also on your social media platforms. However, it is contrary to best practices to cut and paste reviews, for two reasons. First, placing the content of the review on your site violates the guidelines of the search engines, including Google, because it is duplicate content. Secondly, manual insertion of reviews does not keep the reviews fresh and current, unless a staff member is gathering and posting new reviews virtually every day, which of course, never happens. The best practice is to use an automated tool to "scrape" reviews from across the many reviews sites and then post these reviews to your site automatically through an iFrame.
Questions about your Reviews Strategy? Call us today at 858-454-5505 or email us at contactceatus@ceatus.com.
Events
Maximize Your Internet Strategy
Come by the Ceatus booth for a FREE website evaluation!

Lisbon, Portugal
October 7-10, 2017
Booth P174
Ceatus Media Group will be at the upcoming ESCRS conference in Lisbon. Join Ceatus CEO David Evans, PhD and Ceatus VP Marketing Tamara Evans for these must-see digital marketing and social media presentations. Hope to see you there!
"Effective Digital Marketing and Social Media Strategies that Increase Patient Volume"
Tamara Evans
Instructional Course
Sunday, October 8
5:00pm – 6:00pm
Room 4.4
"Search Engine Optimization and Reviews to Grow your Practice"
David Evans
Practice Management & Development Programme
Monday, October 9
8:00am – 9:00am
"Internet Marketing in the Digital Age: How to Achieve Practice Success"
David Evans, PhD
Instructional Course
Monday, October 9
5:00pm – 6:00pm
Room 4.6

San Diego, CA
October 12-14, 2017
Looking to heat up your Digital Marketing strategy? Visit the Ceatus team at Booth 621 for a FREE Digital Marketing Evaluation!

Atlanta, Georgia
October 17-18, 2017
Give your Internet strategy a smile makeover. Visit our booth to learn how to increase your conversion and start bringing new patients to your door!
Not attending any of these shows? Give us a call (858-454-5505) for a FREE Digital Strategy Evaluation!
Product Highlight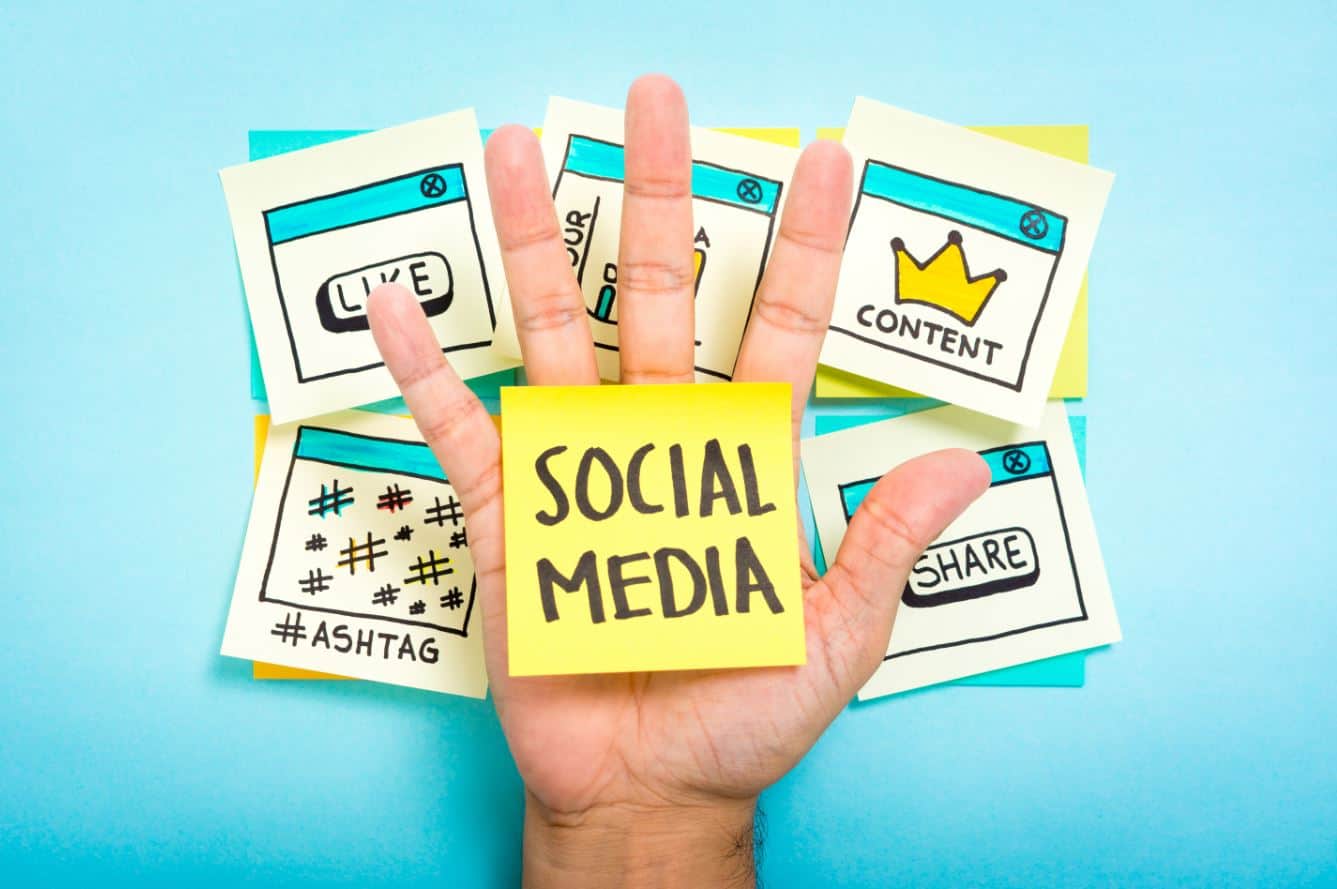 CEATUS Social Media
Building Relationships One Post at a Time
A well-crafted social media strategy has the power to expand your reach and build your online brand while increasing the likelihood that patients will recommend you to their friends!
At Ceatus, we provide a vast array of turnkey social media services – including initial development and implementation as well as optimization of your social media sites – that allow you to focus on your practice while we make you visible to the world.
We understand that social media is dynamic and ever-changing and we recognize the importance of staying ahead of the curve. We continually analyze and adapt our strategies so that you can leverage your social media campaign to your greatest advantage.
With a Ceatus Social Media package you can expect:
Posts that are engaging, thoughtful, timely, and fun; and of course, always professional and appropriate for a healthcare practice
Regular Mon-Fri posting so you are always in front of your followers at the right time
Packages that are customized to fit your unique social media needs, including Like Us campaigns, Custom Posts and Facebook advertising
High engagement rates and REACH
Posts that are consistent with your brand and your voice; i.e. that are warm, personal and, importantly, say something that you and your staff would want to say to your patients
Our successful strategies come straight from Facebook executives as well as our own research as the leader in elective healthcare Digital Marketing!
Get your Free Social Media Analysis and learn how you can "get social" with Ceatus by calling us today at 858-454-5505 or emailing us at contactceatus@ceatus.com.
To Learn More About Our Social Media Results and How We Increase Practice Revenue, SEE OUR CASE STUDY Here
Save
Save
Save
Save
Save
Save
Save
Save
Save
Save
Save
Save
Save
Save
Save
Save
Save
Save
Save
Save
Save
Save
Save
Save
Save
Save
Save