A Case Study in Lead-Generating, Digital Marketing Success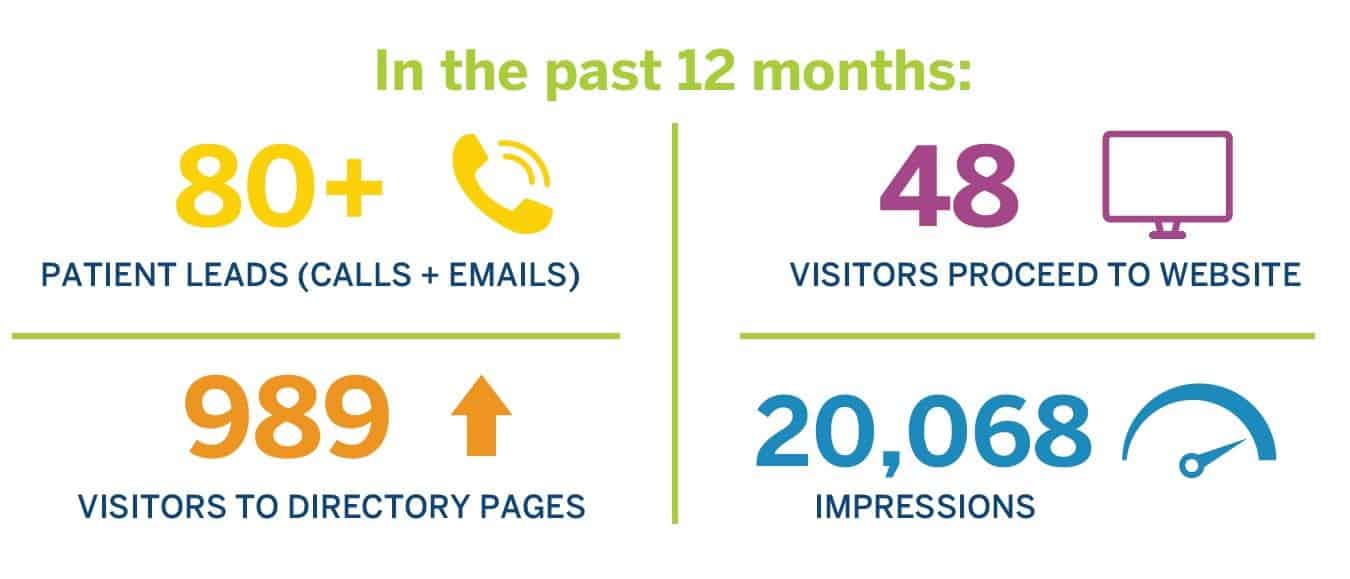 Background:
Kremer Eye Center is a prominent refractive/cataract surgery practice with locations in Pennsylvania, Delaware, and New Jersey.
For more than 15 years Kremer Eye Center has been listed in CEATUS-owned, lead-generating consumer education portals, notably Better Vision Guide (BVG).
Challenge:
Although a prominent practice, Kremer Eye was experiencing a decline in LASIK patients and surgeries. They needed help leveraging their online market share to attract more LASIK patients. Further, they knew they needed to expand their Digital footprint, including Reviews to achieve practice growth.
Solution:
CEATUS analyzed Kremer Eye Center's objectives and determined that Profile Listings in the CEATUS-owned educational consumer portal Better Vision Guide would be helpful. As it turned out, using this strategy was an immediate success!
The Center began with listings in the CEATUS LASIK directories. So, because they experienced Digital Marketing and practice growth success with these listings, they then expanded into the CEATUS Cataract Directories – also with amazing results.
CEATUS' continued to leverage the latest digital strategies by adding positive patient reviews to the Center's listings in both directories — this has allowed Kremer Eye to take over more real estate on the first page of Google, gaining even more market share!
Why are the CEATUS directories so effective? Prospective patients trust third-party validation from consumer education websites such as Better Vision Guide, as well as from platforms such as Yelp and Google — online reviews are the new word-of-mouth.
Result:
As a result of CEATUS' efforts, Kremer Eye Center was able to magnify their overall brand and strengthen their online footprint. Their listings in the LASIK and Cataract Directories in Better Vision Guide enabled them to be seen multiple times on the first page of Google.  This provided instant visibility to thousands of prospective patients who might not otherwise have heard about them. Moreover, it improved the Center's SEO, as Google uses online "citations" (reviews) as a ranking signal. The Center's results over the last 12 months are impressive.  Their successes include: 20,068 website impressions, 989 visitors to their directory pages, 48 visitors went on to their website and in addition, they received 80+ new patient leads (calls + emails)!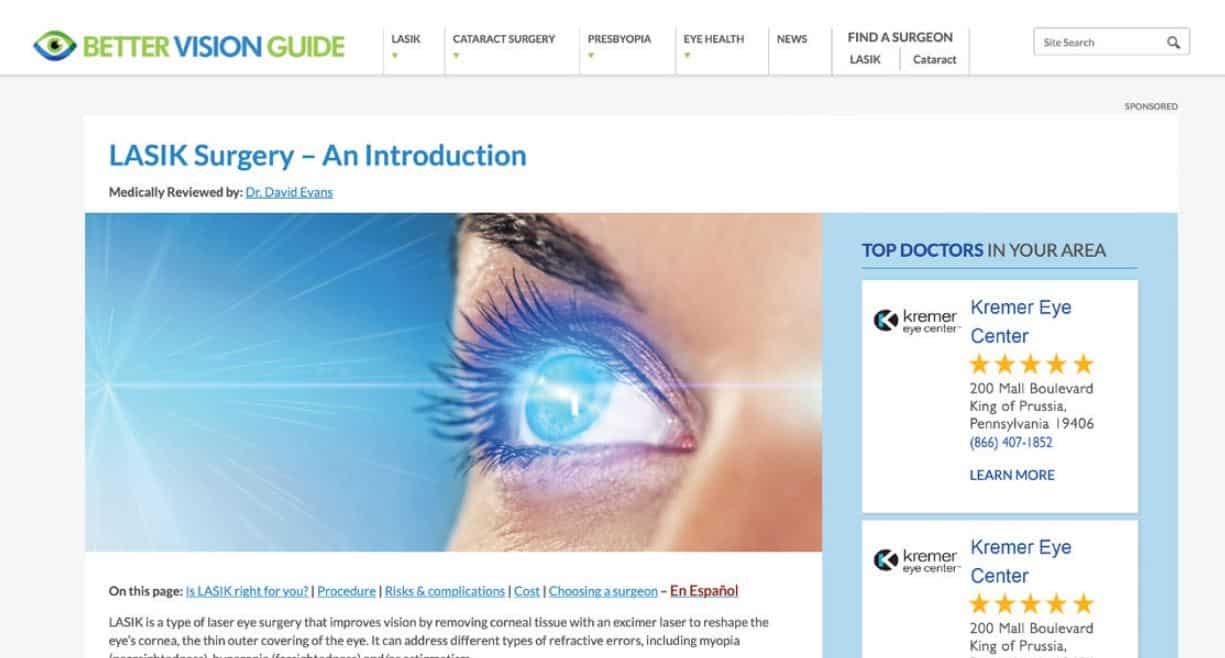 Experience the Benefits of Purchasing a Listing in a Lead-Generating CEATUS Directory:
What Does this Mean to You? Kremer Eye Center's experience with CEATUS is not an anomaly.
Diversified online visibility.
Directories act as a third-party referrals, much like one friend telling another about your practice.
Having your practice listed in directories will enhance your branding and expand your visibility beyond your own website.
Directories provide instant visibility to thousands of prospective patients who otherwise might not hear about you.
Directories improve your reputation management (e.g., improves your SEO for your name and then provides the ability to display your positive reviews on your profile).
SEO benefits: Google uses online citations as a ranking signal.
Industry-related directories like BetterVisionGuide.com produce higher-quality leads than most other directories, because patients who are better educated about treatment, expectations, costs, recovery, etc. are ready to make a decision.
Featured profiles automatically feed positive reviews of the surgeon/practice to build a positive online reputation.
Being found multiple times by consumers — your website, your directory listing, etc. — during their research positions you as the authoritative doctor for specific treatments and increases the likelihood they will choose you over your competitors.