Achieve Online Visibility

Background:
Dr. Anthony Romeo, one of the nation's leading orthopaedic surgeons, specializes in the management and surgical treatment of shoulder and elbow conditions. He has offices in Westmont, Elmhurst and Lombard, Illinois. Dr. Romeo began working with CEATUS Media Group in September 2019 and has since experienced impressive growth in practice patient volume due to the stellar online visibility and branding created by CEATUS.
Challenge:
Dr. Romeo has lectured extensively on advanced surgical techniques to surgeons at both national and international forums and is seen as a worldwide leader. Although his reputation in the industry is powerful, as an affiliate of DuPage Medical Group, branding his own expertise to patients and other orthopaedic surgeons, separate from the medical group, was a challenge. Further, Dr. Romeo's previous marketing firm lacked industry knowledge, which held back his digital marketing success.
Solution: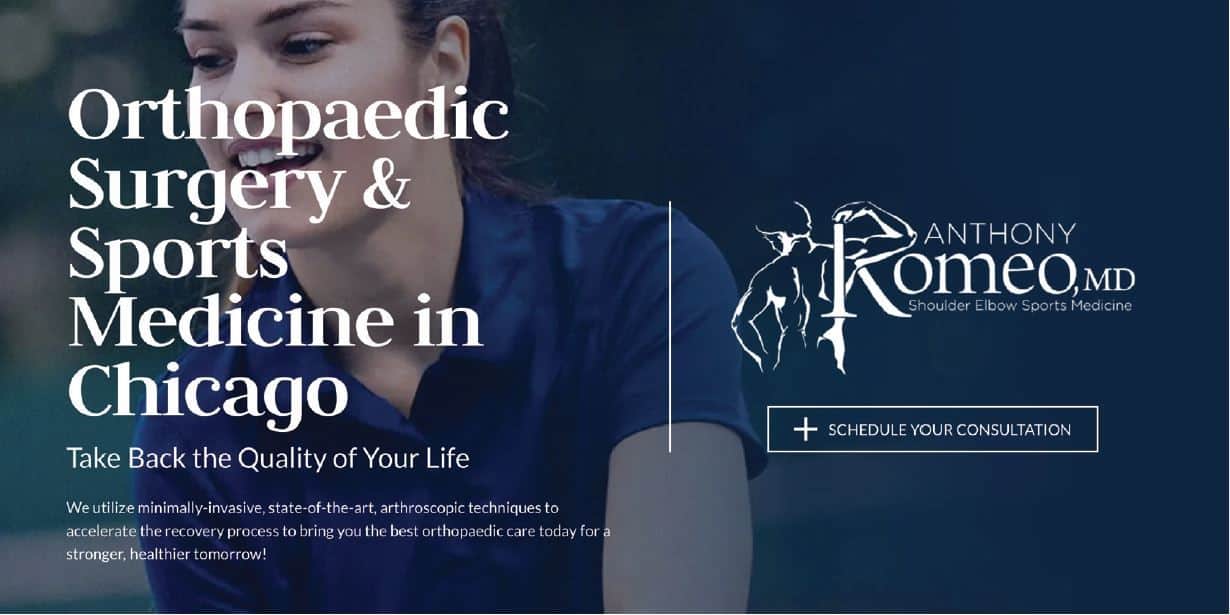 Dr. Romeo approached CEATUS Media Group in Sep 2019. He wanted a firm with industry knowledge to deliver a website, and an exemplary online reputation, separate from that of DuPage to successfully brand himself to patients and other orthopaedic surgeons.
As a Digital Marketing Firm with expertise and a track record of Digital success in orthopaedics — as well as expertise in branding individual surgeons who are part of a larger group — CEATUS immediately understood the challenge Dr. Romeo faced. A beautiful, customized website was created that represents Dr. Romeo's unique attributes. The eye-catching site features optimized content, interactive technologies and a structure focused on Google rankings, to ensure that the website and ranking truly reflect Dr Romeo's stature.
Immediately following the introduction of his new website, CEATUS launched aggressive SEO and social media marketing strategies to grow Dr. Romeo's branding among patients and doctors. His powerful SEO campaign was designed to reinforce the reputation of Dr. Romeo's practice — a critical factor because prospective patients believe that practices that are easily found in Google search results are more credible and more successful. CEATUS' tailored SEO strategy has allowed Dr. Romeo to achieve the visibility he needs to acquire highly targeted, qualified leads. CEATUS also launched targeted social media posts to engage with and build an online community of loyal patients and prospective patients.
Results:
Thanks to CEATUS' efforts, Dr. Romeo has experienced impressive practice growth.