Appealing Content Improves Patient Volume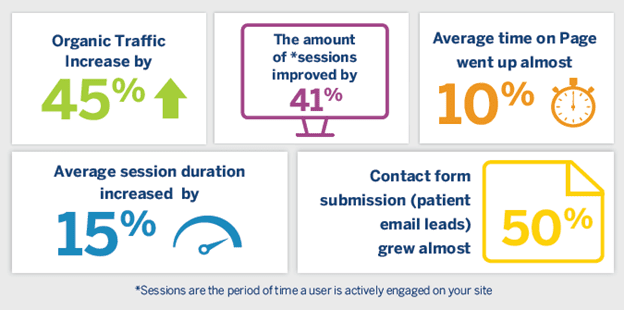 Background:
Dr. Ali Ghafouri is a successful facial and oculoplastic surgeon in Scottsdale, Arizona with more than 20 years of experience. Dr. Ghafouri and his practice, Arizona Oculoplastic Specialists, specialize in blepharoplasty (eyelid surgery), other oculoplastic surgeries, and non-invasive facial rejuvenation treatments.
Dissatisfied with his previous digital marketing agency's cookie-cutter products and lack of industry knowledge, Dr. Ghafouri turned to CEATUS Media Group via a referral from a fellow Phoenix area ophthalmologist and CEATUS client. Ceatus created a customized, strategic plan and began implementing a variety of successful Digital Marketing services.
Challenge:
Over the past five years, Dr. Ghafouri's practice has excelled under CEATUS' sophisticated and targeted Digital Marketing Strategy, which has included a New Website Design, SEO, Directory Listings, CEATUS Review Manager, and Social Media services. Dr. Ghafouri also benefited from the rapid response to website updates, including new blepharoplasty before and after photos. The SEO campaign CEATUS launched targets both Dr. Ghafouri's primary market (Scottsdale, AZ) as well as the larger, more competitive metro market (Phoenix). This SEO campaign has been very successful at creating a dominant presence for his practice in the overall Phoenix market which brought many new patients to his practice. In addition, Dr. Ghafouri also invested in the CEATUS Review Manager which generated many new patients and has boosted his online reputation. Dr. Ghafouri's total number of positive online reviews has increased exponentially since implementing CEATUS' unique program.
Due to budget constraints, Dr. Ghafouri's original website design did not include new content. When he decided to expand his focus in order to generate new patient flow, CEATUS advised him that he needed an updated website and fresh content which focused on generating all types of new patients, including cosmetic, to achieve his goal.
Solution:
In conjunction with the redesign of the Arizona Oculoplastic Specialists website, CEATUS' experienced, healthcare writers provided a wide range of new pages of engaging, in-depth Web copy that were written to educate potential patients on new and updated procedures and services that Dr. Ghafouri focuses on. Part of this strategy to keep Dr. Ghafouri's website content current also includes regular procedure updates as well as monthly blogs that focus on timely topics and rank for long tail searches that appeal to the Google algorithm.
Results:
Here is what Dr. Ghafouri has achieved thanks to CEATUS' efforts:
Organic traffic increased by 45% initially and is up over 173% over the past 12 months!
More organic visibility for various cosmetic treatments, which has resulted in increased website traffic, increased lead volume, and increased patient flow.
The number of sessions improved by 41% after new Web copy was written (sessions are the period of time a user is actively engaged on your site)
Average session duration increased by 15% after new Web copy was written
Average time on Page went up almost 10% after new Web copy was written
Contact form submissions, i.e. Patient Email Leads, grew by almost 50% after new Web copy was written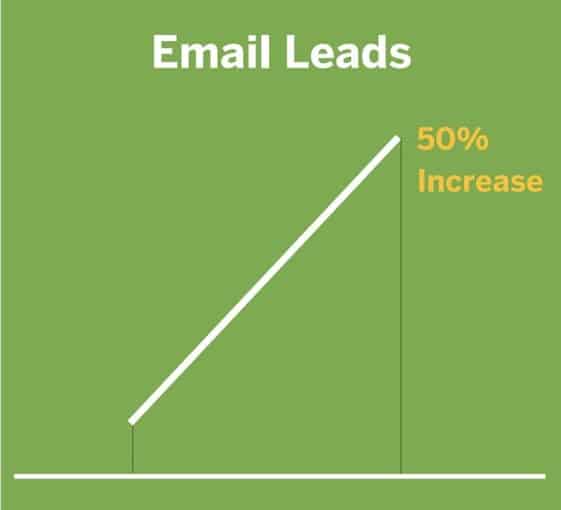 Here are just some of the reasons this content is so important:
Low-quality, outdated, or sparse content can negatively impact a website's search engine rankings, not to mention its reputation among potential patients.
Original articles that contain interesting and engaging information build credibility with consumers and search engines.
Consumers are more likely to share content with others if it is original, useful, and engaging. Content that meets these standards will increase social shares, backlinks, authority, etc.
Unique content provides stronger search engine rankings for primary and long tail searches
Original content sets a doctor's website apart from the competition and provides a more personalized experience that increases patient conversion.
According to a CareCredit study, potential patients take up to 144 days to make a decision about surgery. If content is consistently updated, consumers are more likely to return to your website to see the latest updates as they are making their decision.
New content ensures that search engines will crawl your site more frequently to update your rankings.
---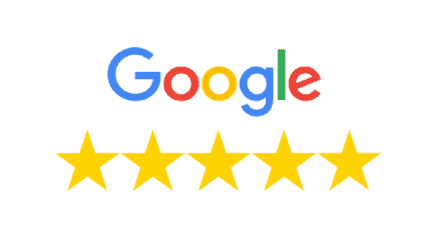 "CEATUS has been great for my practice. They built us a new site and it not only looks great, but I show up on the first page of Google now. Since they took over my strategy, we continue to move up in the rankings. Their reviews program has also been excellent. More premium patients now tell me they came to me because of my website and reviews. I recommend them highly!"