Convert Website Visitors to Patients

Background: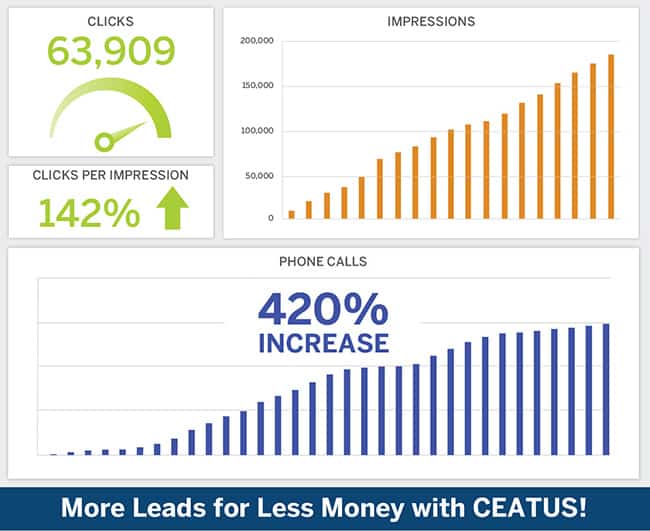 Dr. Paul Turek of The Turek Clinic is widely known as one of the top male infertility specialists in the world. He has pioneered and popularized many techniques that help couples grow their families, including sperm mapping, sperm retrieval and vasectomy reversal. Dr. Turek came to CEATUS in 2018.
Challenge: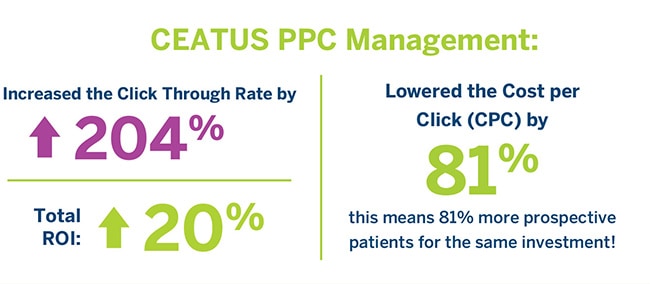 Dr. Turek had previously invested considerably in SEO and other digital marketing services with agencies who didn't understand how to grow traffic or convert website visitors to leads. Though he is regarded as one of the world's foremost experts in men's reproductive health, Dr. Turek's Internet presence was in a downward spiral as were his prospective patient leads and consultations. His once-busy practice was facing a severe downturn. Dr. Turek knew he needed to evaluate and overhaul his entire online marketing strategy, so he turned to CEATUS.
Solution:
CEATUS completely revamped Dr. Turek's Internet approach, rebuilding it from the ground up and putting it on a path toward rapid growth. His campaigns were layered into a comprehensive, forward-thinking digital marketing strategy that included a new website, SEO, social media, content development and review management. His traffic, and prospective patient leads skyrocketed so that additional staff was needed. After settling in to this new, higher-volume reality, Dr. Turek decided to up his game again. He again turned to CEATUS who was able to create customized, highly successful paid ad campaigns to target potential patients in Dr. Turek's highly competitive markets.
Result:
Right away, Dr. Turek saw a tremendous surge in website traffic and quality leads — not to mention a meaningful return on his investment. His clicks and impressions jumped 142 percent. Emails to the practice grew 404 percent while phone calls to the practice grew an astounding 420 percent. Within a short period of time, CEATUS' digital marketing strategies became an invaluable asset that will drive business to The Turek Clinic for many years to come.