Grow Your Digital Presence

Background:
Dr. Aaron Mittleman, MD, is a successful, board-certified ophthalmologist in West Palm Beach, Fla., with 29+ years of experience. He began working with CEATUS in April of 2017.
For two years, Dr. Mittleman benefited from a lead-generating Profile Listing in the CEATUS-owned consumer Web portal Better Vision Guide and an investment in CEATUS' proprietary Patient Reviews Service, which improved the number and visibility of his positive patient reviews on social media as well as on his own website. In fact, his reviews grew by 250% since he first started. In 2020 he realized he needed to expand his online presence with a more comprehensive digital marketing campaign.
Challenge:
Dr. Mittleman had experienced success with CEATUS' services, so he decided to take the next step and expand his digital marketing efforts. His practice had been attempting to handle its own digital strategy internally, but it became clear that he needed a team of subject-matter experts in multiple areas (Web design, SEO, PPC) to keep up with the dynamic digital environment and Google's ever-changing algorithms and protocols (Google changes its algorithm over 600 times/year). The ability to keep abreast of the changes and then perform the work needed, in house, was an impossible task.
Solution: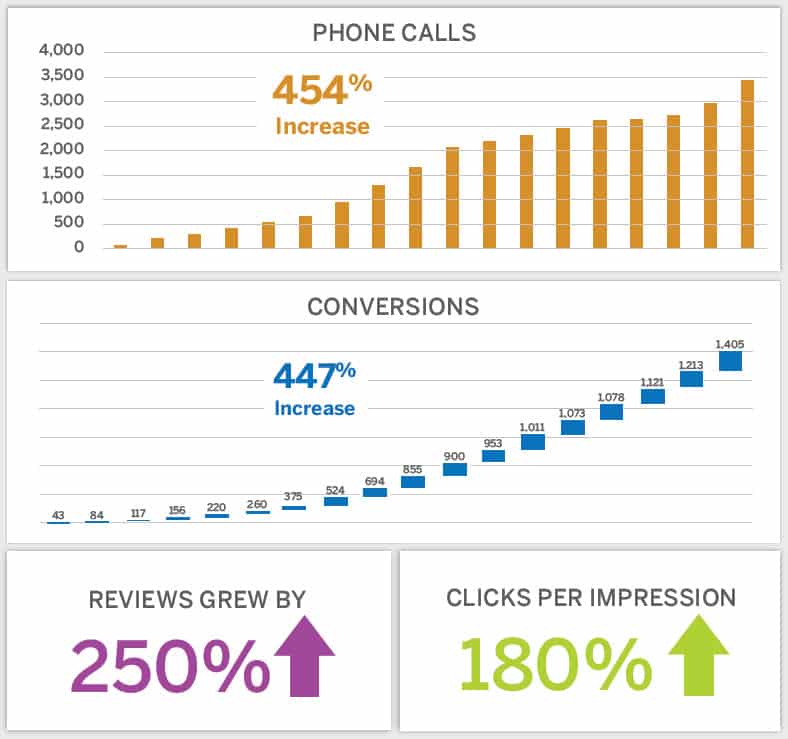 CEATUS understood Dr. Mittleman's needs. The first step was to develop a fresh, professional website design that highlighted his practice expertise and was positioned to attract and convert patients for the procedures he wanted to focus on. In tandem with this, CEATUS implemented SEO strategies that ensured his practice achieved top rankings for maximum visibility and patient acquisition through highly targeted, qualified leads. In addition, CEATUS' team of Google PPC-certified experts employed an advanced PPC campaign that maximized his patient leads and optimized his keyword reach and ROI.

Result:
Thanks to CEATUS' Digital Marketing Strategies, Dr. Mittleman's digital presence — not to mention his caseload — has dramatically improved. In addition to his successful CEATUS Reviews program and his lead generation profile on Better Vision Guide, his new CEATUS strategy has knocked it out of the park. His new website has been extremely successful, his patient conversion rate has increased by 447% and phone calls to his office have increased by 454%. Organic search performance has surged, with traffic increasing by 201%, with 90% of his targeted keywords on the 1st page. His PPC campaign has been a huge success, with an increased click-through rate of 180%. In fact, Dr. Mittleman has increased his PPC budget several times over the past year and now has a multi-pronged PPC strategy targeting the specific strengths of each office location.