New Design Dramatically Increases Traffic and Leads


Background:
Dr. David Magilke is a successful facial plastic surgeon in Portland, Oregon, celebrating 25 years in practice. Dr. Magilke was unsatisfied with his previous digital marketing agency's industry knowledge and limited scope of services. He and his practice, Portland Face Doctor, enlisted the help of CEATUS Media Group and have achieved tremendous success ever since, thanks to the comprehensive suite of Digital Marketing services CEATUS implemented to achieve success:
Challenge:
Since Portland Face Doctor became a client in 2014, CEATUS has consistently leveraged the practice's Digital Assets to make Dr. Magilke a market leader in Portland.
As with all Digital Marketing, it's critical to keep current with the fluid digital landscape and the ever-changing Google algorithm (Google changes it's algorithm 600+ times per year).  Fortunately, Dr. Magilke's sophisticated strategy was, and continues to be, a product of CEATUS' extensive experience in Digital Marketing. Recently, Dr. Magilke wanted to focus on acquiring even more cosmetic patients for certain key procedures. Say no more — CEATUS knew what to do.
Solution:
CEATUS evaluated all aspects of Dr. Magilke's strategy and determined that he would benefit from a website update.  His rankings and search engine results were already stellar, and CEATUS determined that he could acquire even more new patients for the key procedures he was targeting, with an Elite Website Design with a focus on mobile functionality featuring facial beauty. In addition to his new Elite Website Design, other updates included both content and structural changes.
Thus, CEATUS recommended a two-pronged approach. Changes were made to existing content to improve its placement in the search engine results pages for Dr. Magilke's primary market (Portland), and 12 new pages of Web copy were developed in order to target niche keyword searches. Because Reviews are the new word-of-mouth referral system, Dr. Magilke also invested in the CEATUS Review Manager to expand his online reputation and increase his review score.
Results:
As a result of CEATUS' Digital Marketing prowess, the practice has achieved higher organic search rankings for the competitive searches he wanted to focus on, including procedures such as facelift, brow lift, neck lift, blepharoplasty and rhinoplasty. This has resulted in even more website traffic and lead volume — and ultimately, patient flow. Currently, Portland Face Doctor's organic traffic is up 150% YOY and the surgical calendar is booked out four months in advance!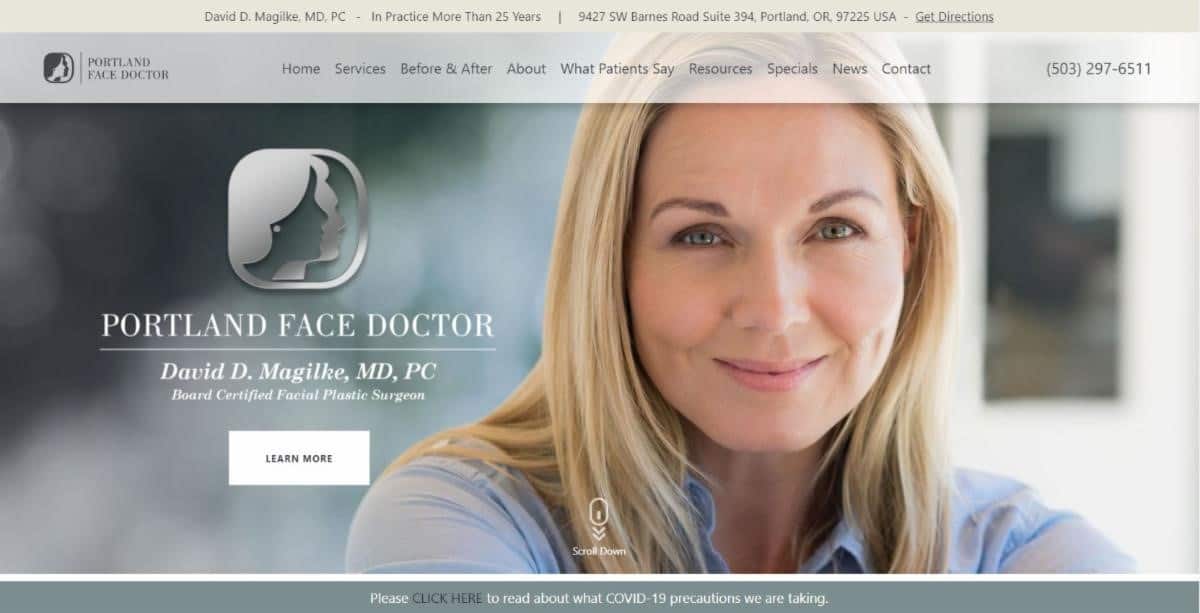 In the end, the statistics tell it all:
Reviews increased 646%
Number of Reviews increased from 52 to 336 thanks to the CEATUS Review Manager
Review Score went from 3.23 to 4.73
Website Traffic is up 179%
New Prospective Patients spent 105% more time on Website
Leads are up 183%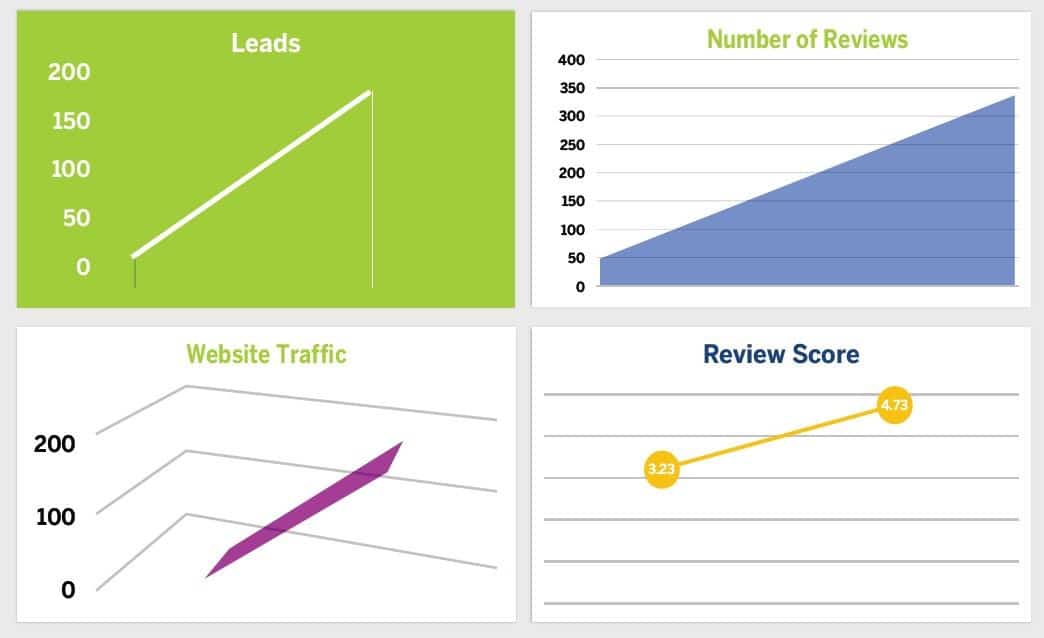 ---
Dr. Magilke had such great results, his practice achieved higher organic search rankings for the competitive searches — generating even more new patients. SUCCESS!