Ceatus at the American Academy of Implant Dentistry
The American Academy of Implant Dentistry was pleased to welcome Ceatus Media Group as an exhibitor at its recent meeting in Las Vegas. Internet Marketing Consultants from Ceatus provided free website evaluations and answered questions about our premier Int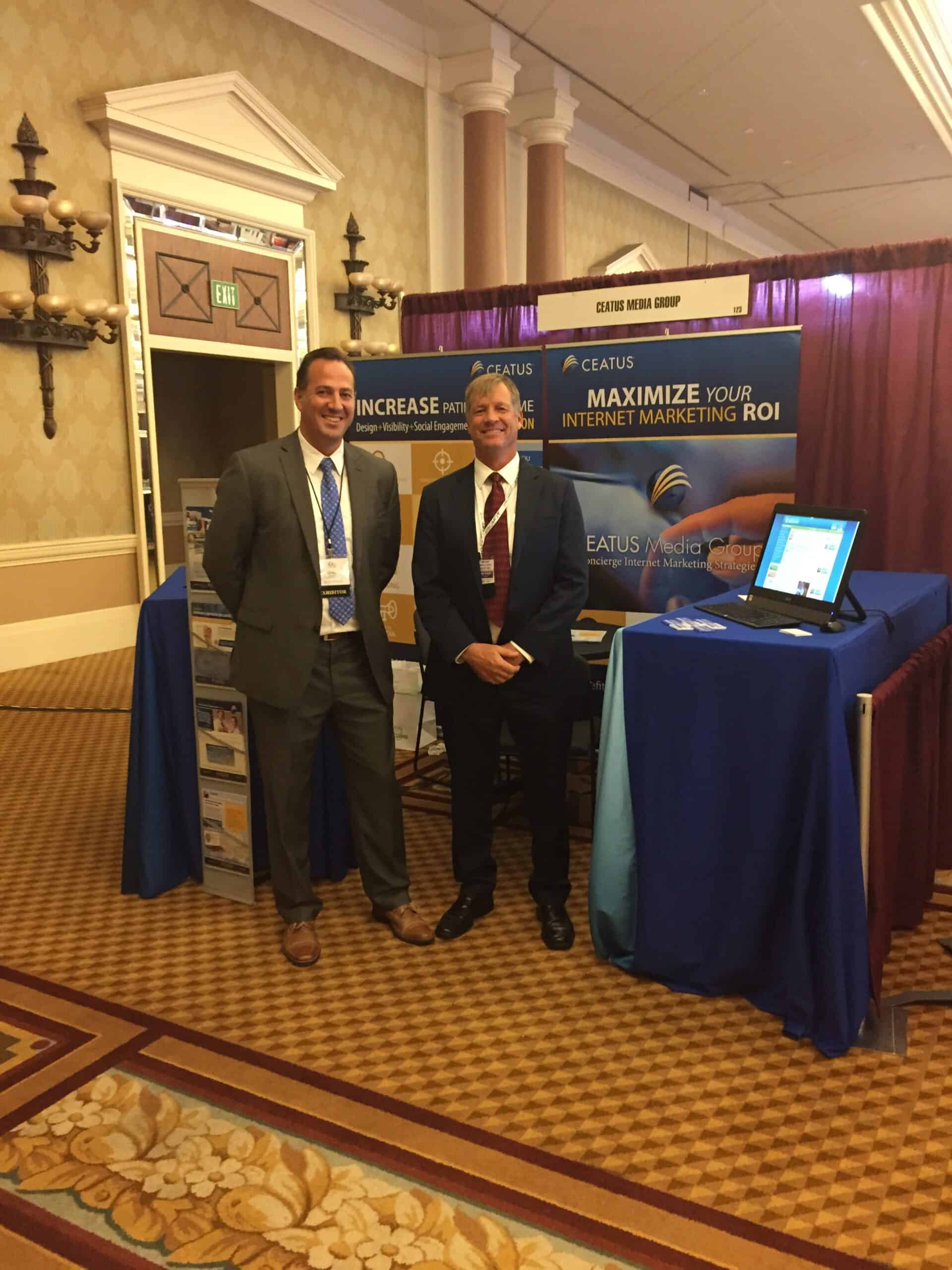 ernet marketing strategies.
Exciting new products were on display in the booth this year, including AAID members' ability to promote their practice in the Consumer Guide to Dentistry using the new SmartBanner technology from Ceatus. For as little as $9.99 a month, implant dentists can be featured to local potential patients in our educational website that receives more than 3.5 million dentistry patients per year. Also, the new reviews product from Ceatus was introduced for the first time to meeting attendees.
This product is unique and is offered at no cost to current Ceatus Search Engine Optimization (SEO) clients. It can also be obtained as a stand-alone service. Unique aspects of the service include an historical record of reviews, a method to display highlighted reviews on social media and Google + pages and regular monthly reports on changes in rating and reviews status.