Ceatus Donates Medical Equipment to Malawi Clinic
Ceatus Media Group and VectorVision Inc. are sister companies owned by David Evans, PhD. Dr Evans recently received a donation request for a CSV-1000 (the vision test invented by Dr Evans) to be provided to a new medical clinic in Malawi operated by Child Legacy International. Child Legacy International is a Christian non-profit organization working in Africa to transform lives. Through this organization, a sophisticated state-of-the art medical facility has been established near Lilongwe, Malawi. Physicians and other health care professionals from the US and around the world have treated more than 60,000 Malawian patients over the last 10 years.
Dr Rick Sponsel, an internationally recognized ophthalmologist and glaucoma researcher from San Antonio, is heading the effort to create an ophthalmic clinic and eye surgery suite as part of the Child Legacy facility in Malawi. Dr Sponsel felt the CSV-1000 would be an important addition to the facility because of its sensitivity to detect eye health problems and its rapid screening time.
Ceatus and VectorVision joined forces to offer the donation of the instrument. Below is a picture of Brian Wilson, the VectorVision VP or Operations, who has just completed the calibration of the CSV-1000 and is preparing to package it for shipping to Malawi.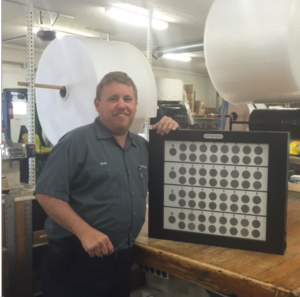 For more information on Child Legacy International and how you can help, visit www.childlegacy.com.