Ceatus to Exhibit at ACES/Caribbean Eye Meeting – Free Strategy Audits!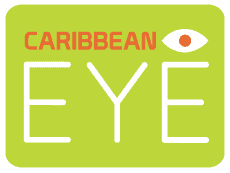 Ceatus Media Group will be exhibiting at the Caribbean Eye Meeting in Cancún, Jan. 29 – Feb. 1.
Brian Short, a leading Internet marketing expert, will be available in the booth Friday through Monday to provide insights and answer surgeons' and administrators' questions about digital marketing strategies for premium eye care practices. He will also be available to perform complimentary strategy audits.
If you take advantage of this opportunity, your comprehensive audit will provide detailed data about the quality of your website design, your backlink profile, the uniqueness of your content, the effectiveness of your practice review strategy and how well your social media platforms engage with patients and prospective patients.
Brian will also be available to describe in detail the new Ceatus Review Management service, which monitors your reviews, delivers a weekly review report card and provides a unique program for generating a high volume of positive reviews from happy patients. Brian will demonstrate how these positive reviews can be posted on your practice website to generate higher conversion, surgical volume and practice revenue.