Ceatus VP of Marketing – Standing Room Only For ASOA Presentation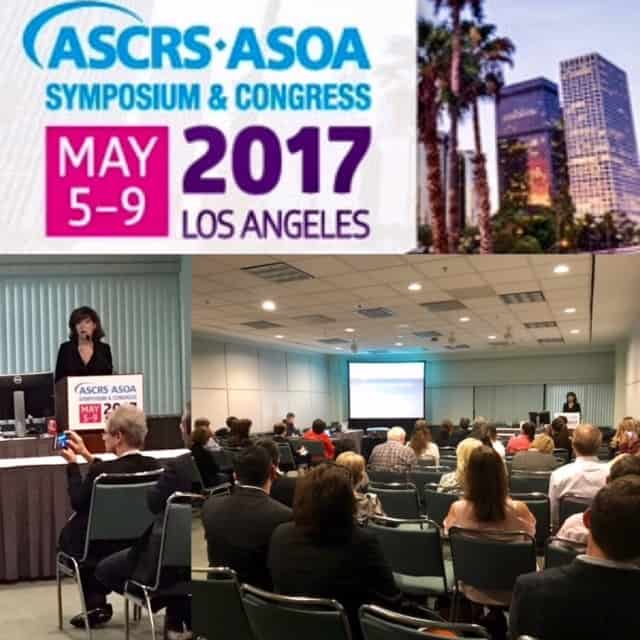 Tamara Evans, Ceatus VP of Marketing was invited to speak at the recent ASOA (American Society of Ophthalmic Administrators) meeting in Los Angeles. Her presentation entitled "How to Make Money with Your Social Media Strategies" was very well received by a packed audience in the Los Angeles Convention Center.
Ms Evans described the importance of having an effective social media strategy, particularly for attracting millennial patients, as well as, how to implement a strategy to engage and convert patients.
She has personally met with Facebook executives about best practices for engagement. In her presentation, she outlined what she learned directly from these meetings; specifically that an 80/20 rule works best according to Facebook statistics.
"That is, 80% or more of the posts should be focused on engagement and general education while only 20% or less should be product or service related".
Many practices do not follow this basic rule which explains why social media is not working for their practices. She went on to describe, based on her experience with more than 100 elective health care practices, the types of posts that generate the best engagement and which types should be avoided.
The presentation also provided a detailed explanation on how to calculate ROI for social media programs, based on a proprietary statistical analysis program she developed. Questions from the audience focused on how to craft the best posts, the preferred frequency of posts and best practices to build followers.
If you were unable to attend Ms Evans presentation or if you would like to learn more about how to effectively market your practices using social media, please contact us or call us at 858-454-5505.