David Evans' Vegas Cosmetic Surgery 2016 "Reviews Strategy" Recap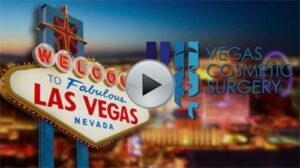 Dr. David Evans, our CEO, was invited to give a number of presentations at the recent Las Vegas Cosmetic Meeting in June 2016. The presentation that received the most interest included detailed information about reputation management and how to implement an effective reviews strategy in an aesthetic practice. The presentation was considered one of the highlights of the meeting and Dr. Evans was asked to share his "pearls" on a video recap of the conference.
Please view the video segment to learn more about his presentation and the three key components of a review strategy.  As Dr. Evans noted in his presentation, "a number of practices have found that a significant increase in practice revenue is achieved when a complete reviews program is implemented.  This includes publishing reviews on the practice website, consistently soliciting positive reviews and monitoring the online ratings and reviews."
To learn more about the Ceatus Reviews Manager, please contact us.
You can view the full video of all highlights from the meeting at the link here: https://www.ceatus.com/resources/videos/