February 2017 Ceatus Chronicles
Content is Still King!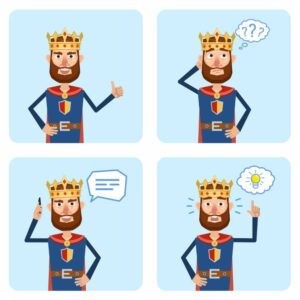 Good content has always been vital to achieving high rankings on Google and the other search engines. However, the definition of "good" (in the eyes of the search engines) has changed dramatically. Content that used to garner high rankings now has the potential to get your website penalized.
As recently as a few years ago, a webpage could rank well so long as it contained (key) words that matched the search terms consumers were using. The content didn't have to be high-quality, it just had to be there. But snap to the present day and a different landscape appears. The search engines have developed machine learning programs whereby search engine algorithms are being taught not only to read the content of web pages, but also to determine the content's meaning. In addition, the programs are designed to decipher the true intent of consumers' search phrases. The goal is to deliver to search engine users content that matches the intent of their searches.
And Google is taking it one step further. It wants its algorithm to figure out if consumers are satisfied with the pages they find on your website. In 2016 the search giant openly acknowledged that it will downgrade a website's rankings if the site doesn't keep searchers engaged, even if the site's content matches the intent of the searchers' queries.
In other words, amateur hour is over. In today's search environment it's not enough that your site has well-written, consumer-oriented educational content on a variety of topics. Now, the website and content also need to keep consumers engaged.
Here are a few ways to keep potential patients and customers engaged:
Publish Reviews on Your Site – Consumers love to read reviews (who doesn't?).
Regularly Post Interesting Blog Topics – This engages visitors and brings them back for more.
Keep It Mobile-friendly – Consumers often leave non-mobile-friendly sites immediately.
Make Sure Information is Easy to Find on the Page – If consumers have to look too hard, they leave.
Common Mistakes to Avoid
Many digital marketing firms not only miss the simple concepts above but also make mistakes that can result in a penalty from Google. When considering hiring a firm to handle your web marketing, review the websites of some of the firm's clients, check the rankings of these websites and look out for the problems outlined below.
1) Website pages containing content of a few hundred words or less.
Why is this Bad? Because the content is not sufficient for Google to understand the full meaning and to tie the searcher's intent with the page. Also, content that is limited or redundant can elicit a penalty at the hands of Google's dreaded "Panda," which means the site won't just a fall in rank, but disappear entirely from the first five pages of Google search results.
2) The homepage of a website ranks for procedure-related terms. (You can determine whether this is happening by performing four or five procedure searches + location, e.g. "Denver cataract surgery," and see if the homepage ranks for these searches.)
Why is this Bad? Not to state the obvious but when consumers search for procedure information they expect to land on a page that provides detailed procedure information. When they land on the homepage instead, they have to click to another page to find the info. Often, consumers simply leave when this happens instead of digging further into the site. This hurts your rankings, not to mention your conversion.
3) Blog posts are regurgitations of procedure information or specials.
Why is this Bad? Google and the other search engines want each page of the site to be a unique resource. If your blog posts and procedure pages have the same or similar content, Google will consider this redundant, and this determination will damage your rankings.
4) Key word stuffing – putting words on a page that make the page difficult to read or redundant (e.g., the name of a town or multiple towns).
Why is this Bad? The latest iteration of Google's algorithm analyzes page content to determine its meaning. When terms are added into the content that do not contribute to (or worse, detract from) the meeting, the algorithm burps and your rankings fall. Too much of this can actually elicit a Panda penalty. (On a side note, this "strategy" is so outdated that it's a clear indicator of a lack of SEO skill and understanding.)
Take a look at the websites of several clients of the web marketing firm you are considering, and look for these red flags. If you see any, it's best to go with a different company.
CEATUS Tip Of The Month
First Survey Your Reviews Landscape, then Strategize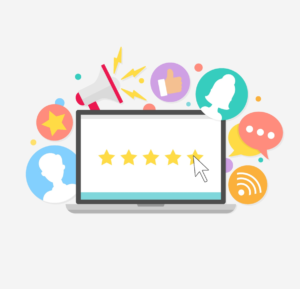 Diversify! Diversify! Diversify!
All too often, practices focus on only two or three reviews sites. This is a BIG problem. Why? Because there are as many as 70 sites/platforms that post reviews about practices or businesses, and all of these sites can appear in Google's search results for queries related to your name, practice name or business name.
When determining which review sites to target, it is best to use an automated tool that a) surveys where reviews about you appear online and then b) for each new review, selects the review site that will most effectively boost your overall reputation online. If you don't use an automated tool, at least note which sites appear on the first couple pages of Google search results for queries relating to your name or practice/business name — and then focus on getting reviews on these sites.
The last thing in the world you want to do is ignore a review site that ranks on the first page of the Google search results for queries involving your name, because if you receive one negative review on that site, this "one-star" review will appear any time a consumer receives a word-of-mouth referral and looks you up online by name.
Ask the Experts
Q: I heard that cutting reviews from other sources and pasting them on my website can help conversion. Is this true?
A: Not exactly. Including reviews on your website can significantly boost conversion. In fact, studies show that adding reviews increases emails and phone calls dramatically. However, it is important that you avoid simply cutting reviews from other sources and pasting them on your site — for a variety of reasons. Most importantly, to be effective, your website needs to show the most recent reviews, but manually cutting new reviews and then pasting them on your site is labor-intensive, and it's difficult to keep up with the most recent reviews and make sure that they are displayed on your site. For these and other reasons it is best to use an automated feed that constantly captures and posts recent reviews, with no effort required on the part of your practice staff.
Have any questions about your Review Strategy? Call us today at 858-454-5505 or email us at contactceatus@ceatus.com.
Events: Maximize Your Internet Strategy
Come by the Ceatus booth for a FREE website evaluation!

Chicago, Illinois
February 23-25, 2017
Booth 4327
Looking to defy winter and heat up your Digital Marketing strategy? Stop by Booth 4327 to see Ceatus CEO Dr. David Evans' presentation: "Dental Marketing and How You Can Leverage Your Digital Presence for Increased Practice Revenue." Thursday-Sunday, 12:05-12:25pm and 12:35-1:55pm.


St. Petersburg, Florida
March 3-4, 2017
Booth 7
Give your Internet strategy a smile makeover. Visit the Ceatus team at Booth 7 to learn how to increase your conversion and start bringing new patients to your door!

Dallas, Texas
March 24-26, 2017
Find out how to grow your practice and increase conversion from your online presence. Stop by our table to talk to a Ceatus Internet Marketing expert and get a FREE Digital Strategy Review!

Las Vegas, Nevada
April 19-21, 2017
Booth 529
Join Ceatus Media Group at AACD, Booth 529, to learn how to maximize your Internet marketing ROI!
Not attending any of these shows? Give us a call (858-454-5505) for a FREE Digital Strategy Evaluation!
---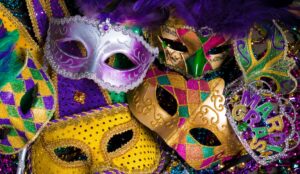 It's Time to Party Gras!
Mardi Gras food and drink recommendations from David Evans, Ceatus CEO and New Orleans native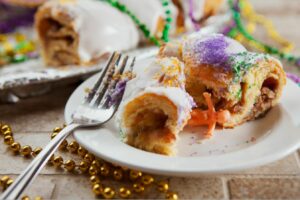 No Mardi Gras party is complete without Cannata's world-famous King Cake. And the icing on the cake? You can order them to ship anywhere in the U.S. (cannataskingcakes.com). Just be careful when you take your first bite not to get the plastic baby hidden in the cake or you will be supplying the cake at the next Mardi Gras party!
---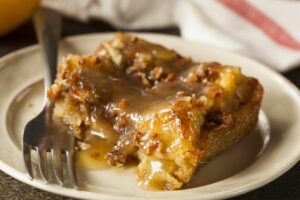 If you've never had NOLA bread pudding then you are seriously missing out. With its gooey layers and bourbon glaze, I think you will find this bread pudding one-of-kind! (Recipe)
---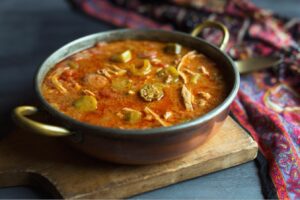 Little to no explanation is needed for this; gumbo is synonymous with Louisiana flavor and cuisine. Don't let the ingredient list scare you — it's worth all the work! (Recipe)
---
Barbequed Shrimp and Grits Martini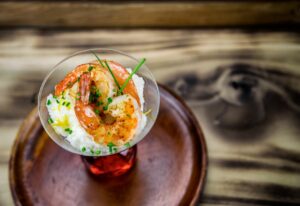 Shrimp is gold in New Orleans, and with grits or in dips it's a must have. You can make it a whole meal, but for smaller portions this recipe will do just the trick. (Recipe)
---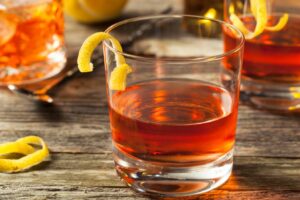 It's not called Lousiana's official state cocktail for nothing! While there are many stories behind the creator, the most popular is that it was created by a Creole apothecary, Antoine Amedee Peychaud, who immigrated to New Orleans from the West Indies in the early 19th century. Cheers! (Recipe)
---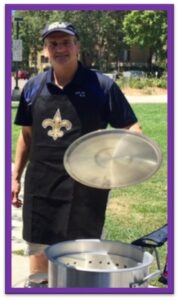 Now that our N'awlins native has you set with your food and drink menu, don't forget to dress up! A Mardi Gras party is not complete without the beads and masks.
Louisianans have a saying: "We don't hide the crazy, we parade it." This joie de vivre can be seen in the parades, bright colors, dancing and elaborate masks.
So decorate, celebrate and, as the New Orleanians say, "laissez les bon temps rouler!"
Save
Save
Save
Save
Save
Save
Save
Save
Save
Save
Save