Google At it Again – Soon to Change Local Pack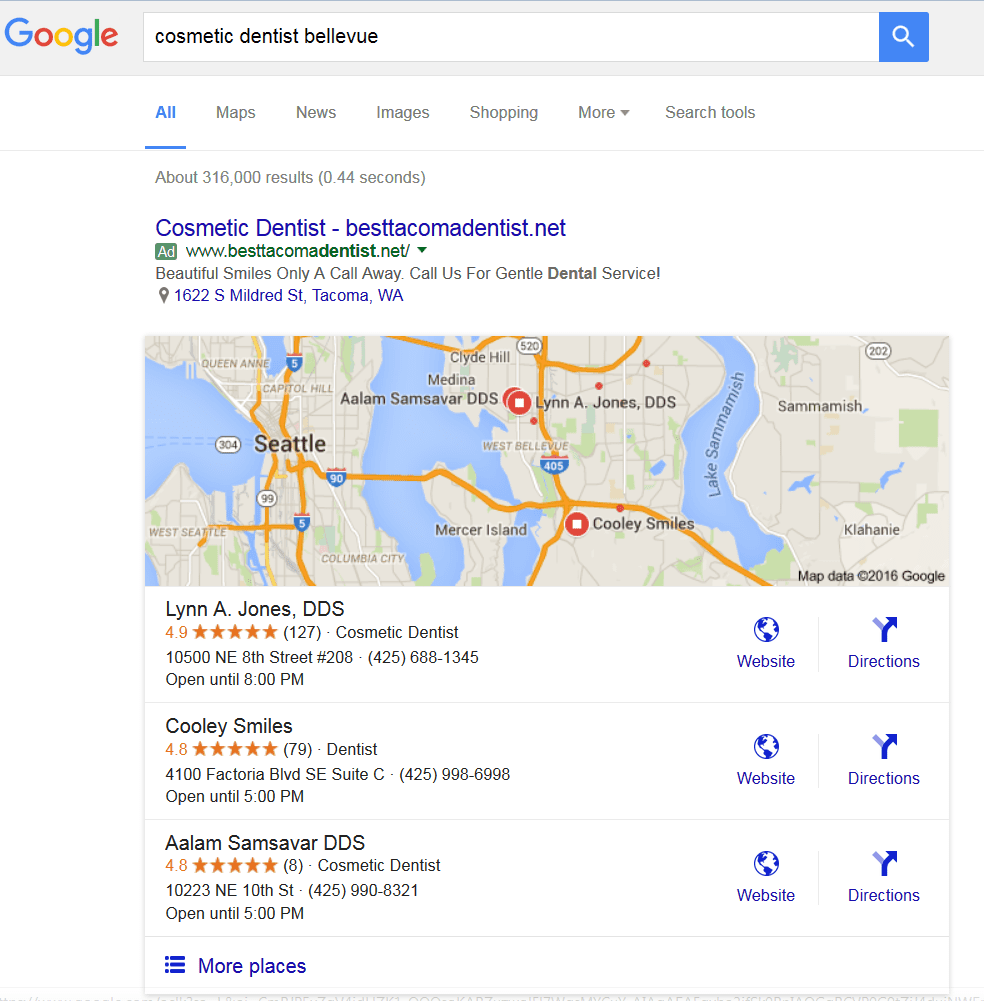 It wasn't long ago when seven listings were included in the "local pack;" -the block of listings that appear immediately underneath the map in the Google search results. As recently as August 2015, Google made a major change to the local pack, reducing listings from seven to three. Those listings continued to appear based on organic search, i.e. you could not purchase a local pack listing.
Ceatus CEO, Dr. David Evans, has long predicted that Google would eventually begin charging for these prominent local listing spots.  On June 21, 2016 his prediction came true when Google's Global Product Lead for Local Ads, Ali Turhan, announced that Google would soon offer one of the listings as a paid advertisement while, for the present, the other two will continue to be based on organic search. The area immediately below the map is obviously highly coveted online real estate for attracting new patients and will most likely be the most expensive paid advertisement on the page.
Google's reason for doing this is based on revenue. As of last July, more people perform Google searches on a mobile device than on a desktop, and Google has always struggled with getting mobile users to click on the ads (its biggest revenue stream). It recently changed the ad layout so that four ads appeared at the top of the page and 3 at the bottom, underneath the organic results, to better suit mobile users. Now it wants to put an ad in the most heavily clicked part of the page, the local pack. This high profile placement of an ad is intended to increase click through rate and help make mobile search more profitable for the search engine giant.
For our clients, having visibility in these high profile listings could be extremely beneficial for your practice. We are monitoring the launch of this new paid listing and will follow up once its availability is widespread. If you have any questions, feel free to contact us at (615) 733-8111 or mryan@ceatus.com. Ask for Matt Ryan.
Source: http://searchengineland.com/google-confirms-ads-coming-local-pack-252407