Hola Cancún! – Dr. Evans to Speak At Caribbean Eye Meeting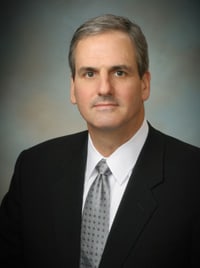 For the third year in a row, Dr. David Evans, Ceatus CEO, has been invited to speak at the Caribbean Eye Meeting. This year the meeting will take place Jan. 28 – Feb. 2 in Cancún.

Dr. Evans' presentation, entitled, "Dress Your Best: Online Image Counts," will discuss how to enhance your practice's online image and generate more practice revenue. Recent research shows that prospective patients visit a number of online locations when making a decision about eye surgery. The most visited sites include provider websites, medical advice websites, social media platforms and review websites.
Last year Dr. Evans' presentation addressed how to put your best foot forward with your practice website. This year he will discuss how to optimize other aspects of your digital marketing strategy, with particular focus on review strategies, medical advice websites and social media engagement. His talk will occur during the Sunday Morning Session: Practice Makes Perfect!