June 2016 Ceatus Chronicles
Once you have embarked on a successful path with social media, you need to come up with a way to measure it. The number of Facebook users that "Like" your Facebook is a good place to start, because this metric represents the number of people who have the potential to see your posts and share them with their friends.
But it's important to remember that not all Likes are created equally, and a bigger number is not always better. Do not purchase Likes. The Likes that are available for purchase often derive from India or Southeast Asia, which means that the users they represent are far less likely to engage with your posts — and this lack of engagement will hurt both your reach as well as your sharability. Furthermore, Facebook's algorithm detects strange distributions of followers and often penalizes accounts with too many followers that would not typify the businesses' usual circle of associates.
The best way to build Likes is to get them organically; do email blasts to your current patients or create and promote special posts designed to encourage more people to follow you.
Also note that while the number of Likes does provide a measure of how many people may see your posts, it does not provide a measure of how much engagement is generated by your posts. To assess "engagement," consider the following measures:
Likes for a specific post
Shares
Comments
Post and Image Clicks
Post Reach
If your campaign is doing well, then the number of Likes, Shares, Comments, Post/Image Clicks and Post Reach you achieve should be growing faster than the number of followers your account has.
Be aware of the following when measuring your engagement:
1) Vendors who want your business may over-engage with your posts just to butter you up;
2) Some social media companies ask their employees to automatically Like, Share or Comment on all their clients' posts in order to boost the numbers.
What you want is for patients and prospective patients to engage with your posts, not vendors or your social media company's employees. When compiling your results to determine your success, these types of "forced" engagements should be removed from your data. After the forced engagements have been removed, calculate the percentage of posts with engagements and the overall engagement ratio. These two percentages should move up over time when you take steps to improve your strategy.
Don't Forget About Reviews
Facebook is one of the biggest online review platforms. To get the most from your Facebook account, encourage your happy patients to post reviews about you on Facebook. You should also place positive reviews from other third-party sites, such as RateMDs, Yelp or Google+, on your Facebook Reviews tab. (If you don't have a reviews tab, or if you don't know how to feed other reviews to Facebook, let us know and we can help you.)
And, the best part is, if your posts are engaging and people are reading them, then these people will be exposed to your positive reviews as they look at your timeline. The images below show the Reviews tab and how Facebook visitors can see your reviews next to your timeline.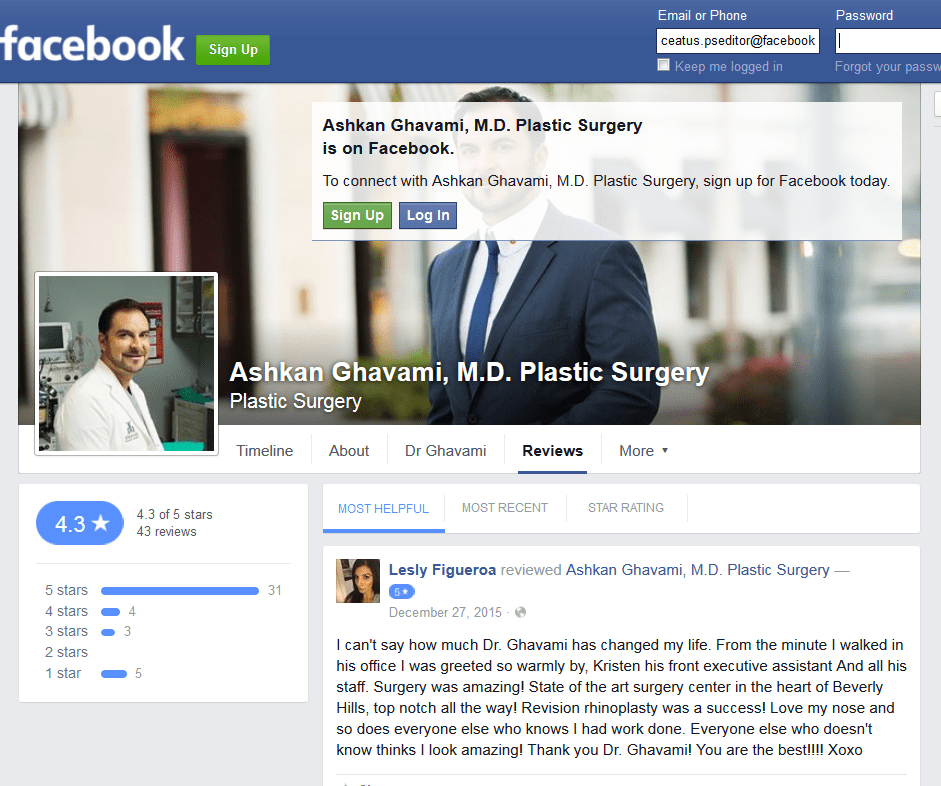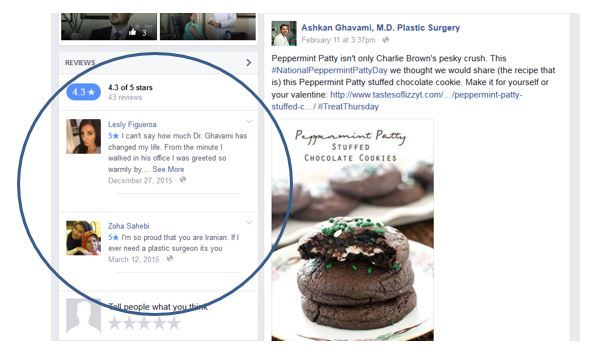 The bottom line: If your Facebook is set up and used properly, your ROI from social media can be tremendous, escalating your new patient acquisition to new levels. And because most practices (and likely, your competition) do too much promotion and not enough engagement, you can leverage this social media strategy to your competitive advantage!
Internet Tip of the Month
Social Media or Reviews?
That is the question…or is it?
Many elective health care practitioners are surprised to find out that Facebook is one of the largest review sites and reviews from other sites like Yelp and Google can be fed directly into Facebook.
Bottom Line: Be sure to post your positive reviews (4's and 5's) on your Facebook page. Ask us how!
Ask the experts
Q: When is the best time to ask a patient for a review?
A: The best time to ask for a review is during a post-op examination, whenever the patient is most excited about their result and has the most positive feeling about the practice. The best method to capture this positive feedback is to have the patient post a review from their smartphone while in the office. Using this method generates a lot of positive reviews and, even better, does not require follow-up from your staff! To be effective, the process of soliciting reviews must be automated so that it works on a smartphone, preferably with a text option so that it is quick and easy for both the patient and the staff. And of course, a good system must also include a method of screening for those who will leave a positive review.
Maximize Your Internet Strategy
Come by the Ceatus booth for a FREE website evaluation!

Boston, Massachusetts
July 14-17, 2016
Booth 1013
Give your Internet Strategy a smile makeover at AGD in Boston. Our Digital Marketing Experts will be standing by to offer FREE digital and brand evaluations at booth 1013. We hope to see you there!

Los Angeles, California
September 24-26, 2016
Booth 1446
Join us in Los Angeles at Booth 1446 to meet the Ceatus team and see how Ceatus can give your Internet Marketing Strategy a facelift.

Chicago, Illinois
October 15-18, 2016
Booth 2503
Is your Digital Marketing Strategy out of FOCUS? Come visit Ceatus at this year's AAO conference (booth #2503) and see how we can help you grow your practice!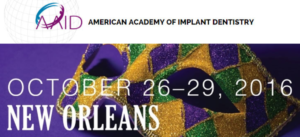 New Orleans, Louisiana
October 27- 29, 2016
Booth 1026
Expand your online footprint with Ceatus concierge Internet strategies at this year's AAID conference in New Orleans. Our Internet Marketing Experts will be standing by at our booth (#1026) to answer all of your Internet marketing questions.
Not attending any of these shows? Give us a call (858-454-5505) for a FREE Digital Strategy Evaluation!
---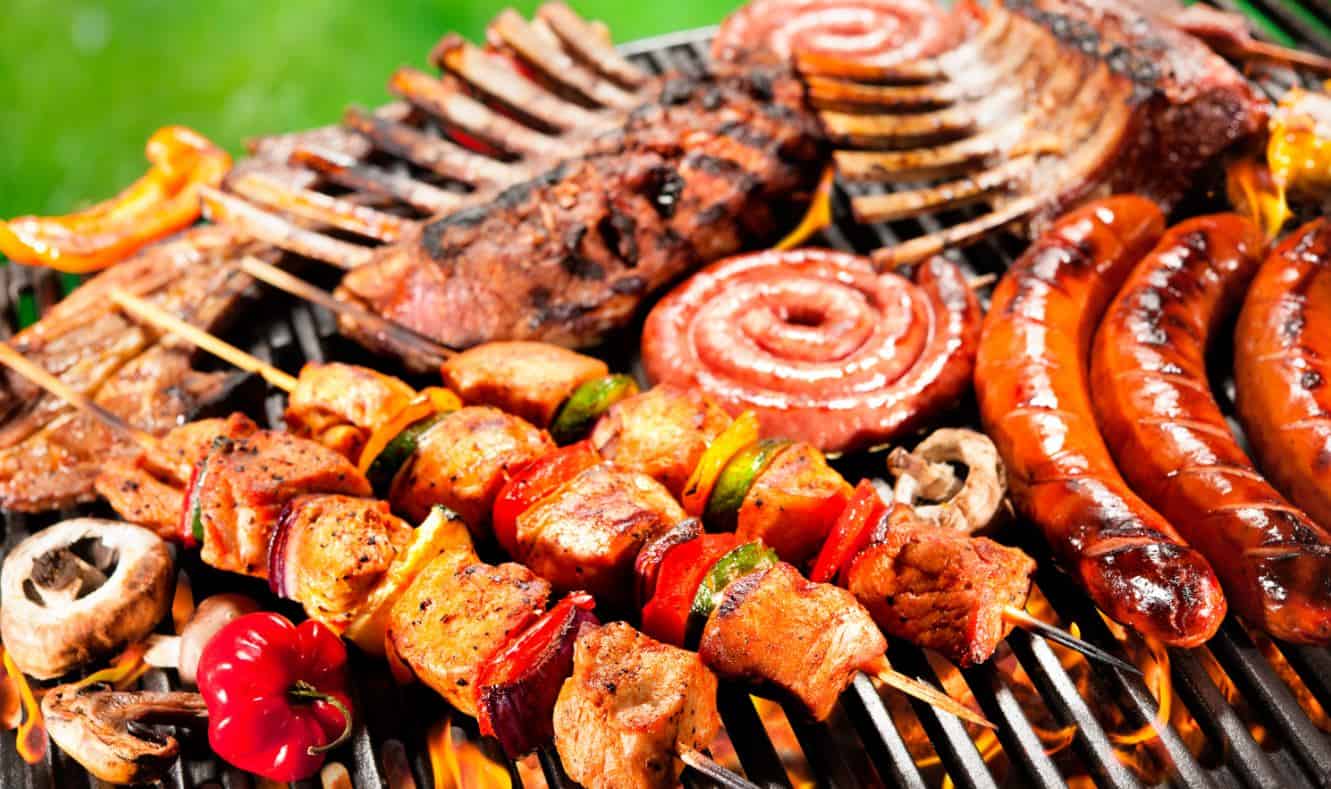 Around the World In 8 Barbecue Ways
Fire up your grill and add some sizzle to your summer with one (or several) of these international BBQ recipes!
1. Mexico – Carne Asada Tacos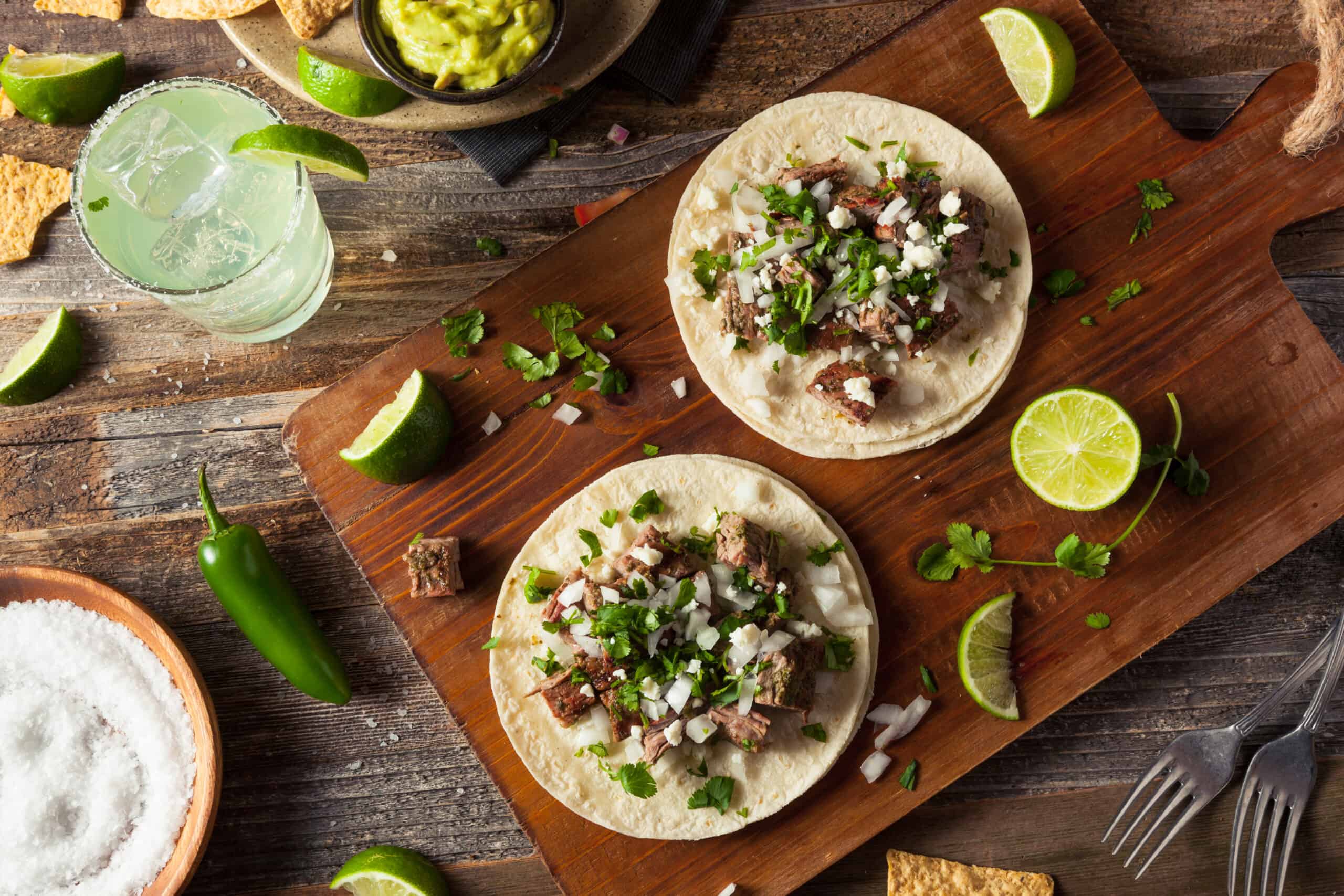 Tenderized and marinated meat with a kick with fresh lime, onions and cilantro on a corn tortilla…how can you go wrong?! In Latin America and the American Southwest, the term "carne asada" can also be used to describe a social event, the equivalent of a social barbecue, where family and close friends gather. Olé!
Ingredients
1/2 cup white vinegar
2 tablespoons chili powder
2 tablespoons extra-virgin olive oil
2 3/4 teaspoons salt, divided
1 teaspoon garlic powder
2 pounds flank or skirt steak, trimmed and cut into 3 equal portions
1 pound tomatoes, chopped
2-4 fresh jalapeño peppers or serrano chiles, seeded and finely diced
1/2 cup onion, chopped
1/2 cup fresh cilantro, chopped
1 ripe but slightly firm avocado, diced
Juice of 1 lime
16 5- to 6-inch corn or whole-wheat flour tortillas, warmed
1/3 cup crumbled Cotija cheese (see Tip) or other shredded cheese
Get directions here: http://www.eatingwell.com/recipes/carne_asada_tacos.html
---
2. Hawaii – Crockpot Kalua Pig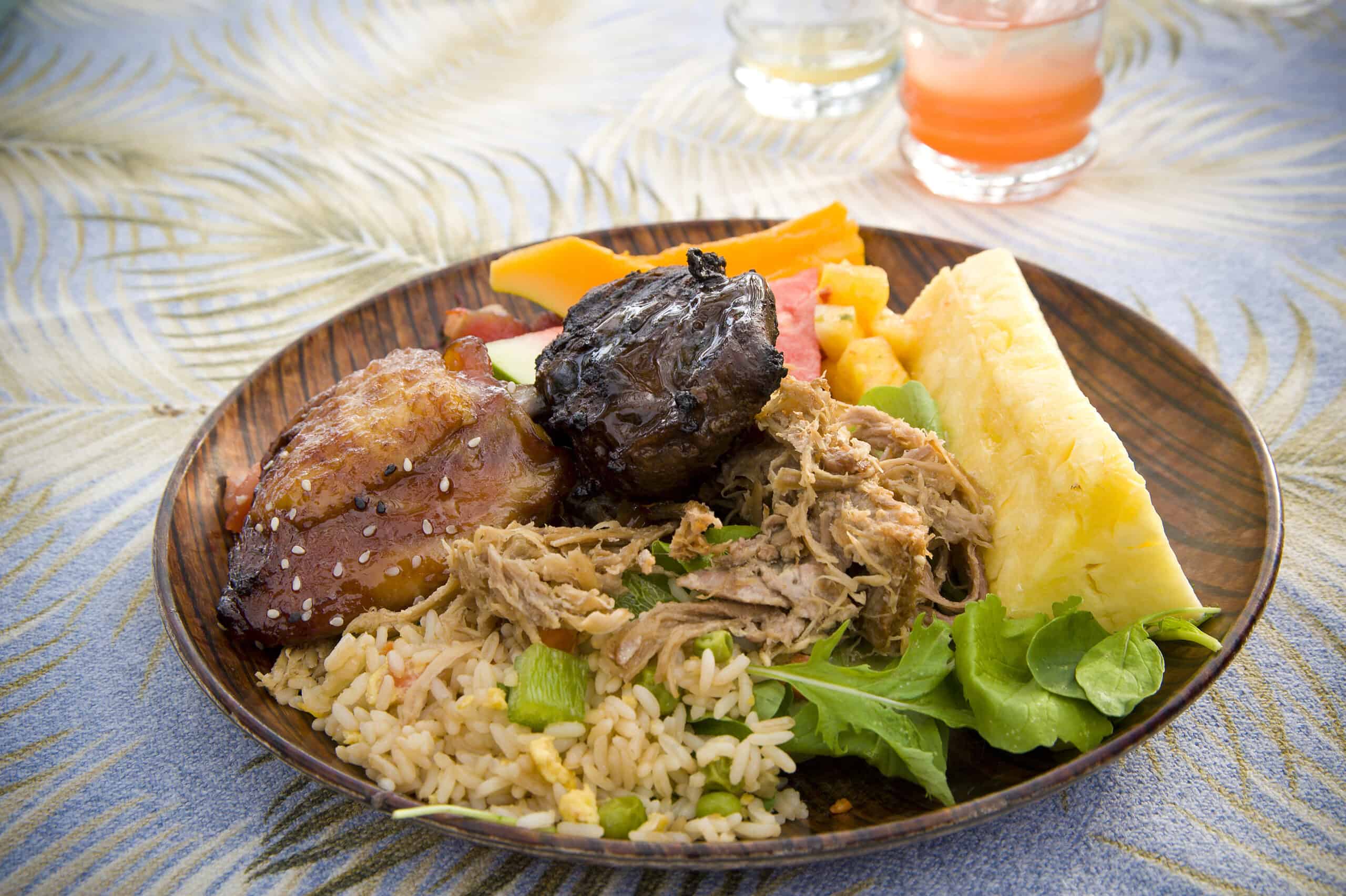 Traditionally served at Hawaiian Luaus, the Kalua pig is cooked in a pit for six to seven hours. No need to dig a pit outside just yet, you can easily recreate this recipe in your slow cooker and bring the islands to you instead. Aloha!
Ingredients
1 (6 pound) pork butt roast
1 1/2 tablespoons Hawaiian sea salt
1 tablespoon liquid smoke flavoring
Get directions here: http://allrecipes.com/recipe/24035/kalua-pig-in-a-slow-cooker/
---
3. Brazil – Churrascaria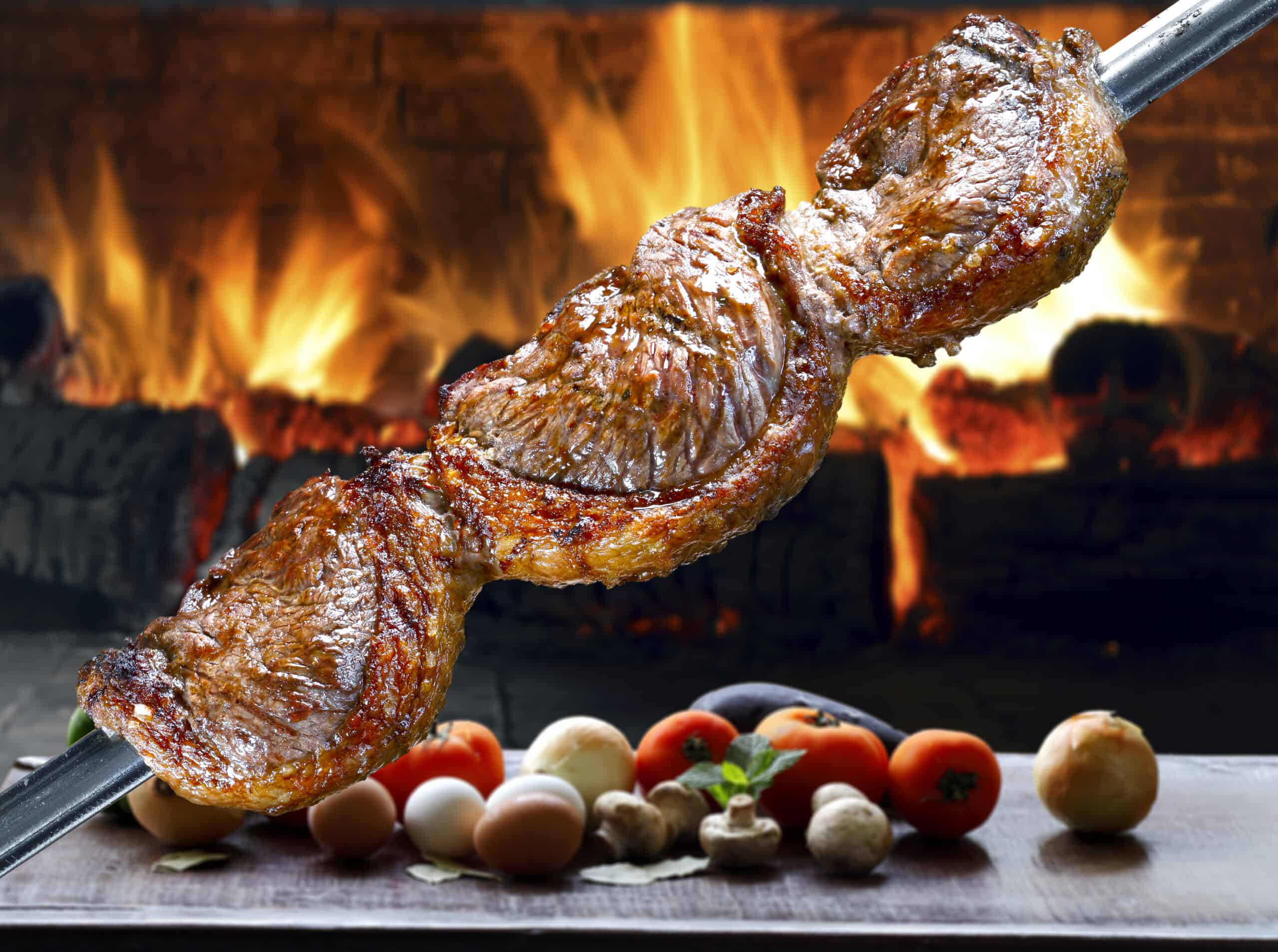 In most traditional Brazilian restaurants meat is brought to the table on meat skewers and sliced off the skewer onto your plate. According to the Food and Agriculture Organization of the United Nations, one in each five pounds of commercialized cattle meat is from Brazil. Vegetarians need not apply!
Ingredients
1 cap of top sirloin (or rump cap) with fat layer intact
Rock salt or sea salt
1 bare rotisserie rod or something suitable to skewer and cook the beef
Get directions here: http://www.tasteofbbq.com/picanha.html
---
4. Korea – Sizzling Beef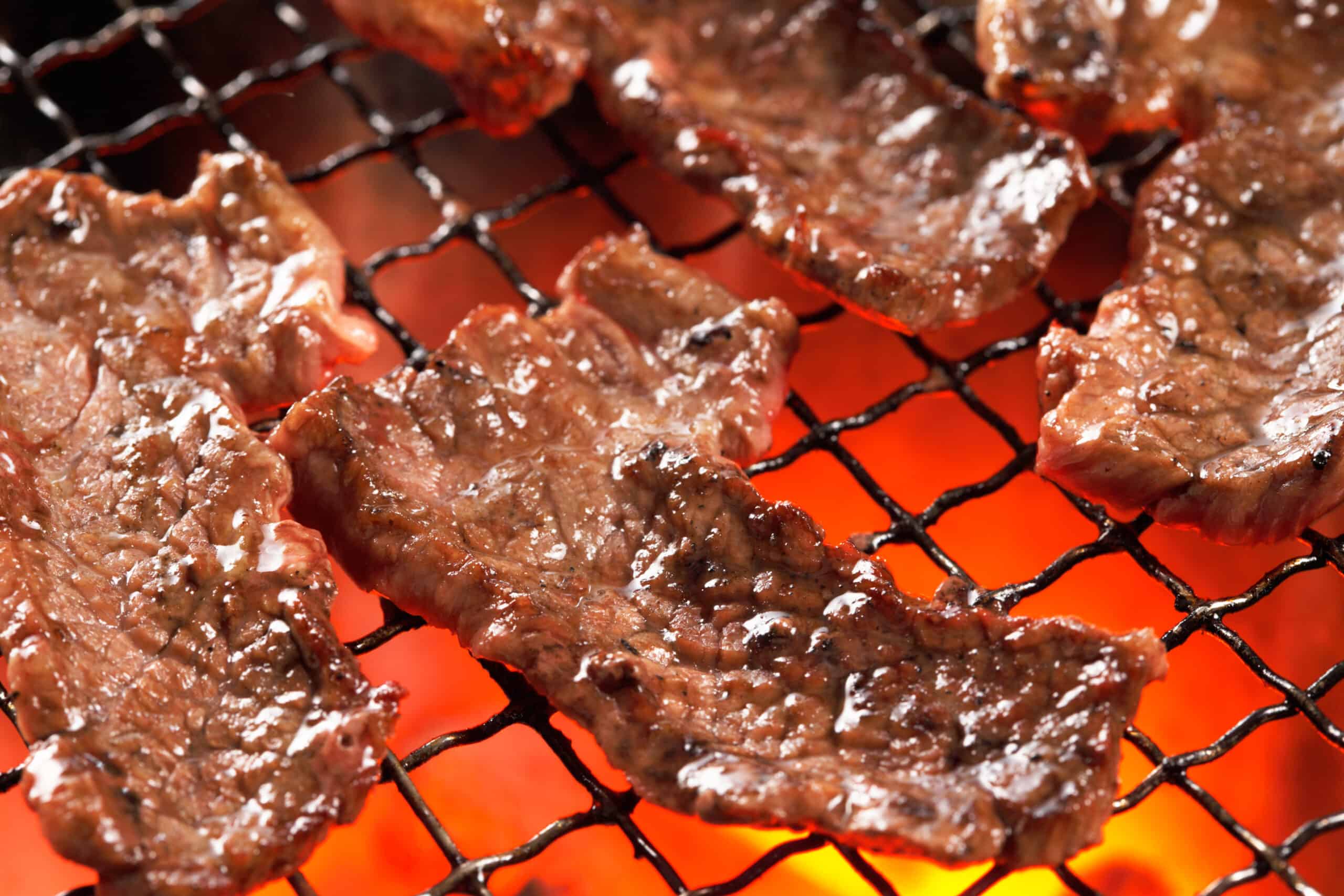 Typically called Bulgogi, which literally means "fire meat" in Korean, this form of sizzling beef is usually cooked on gridirons or a perforated dome griddle. Friends traditionally gather around the griddle and cook various meats and vegetables, which has only made Bulgogi even more popular in the U.S. Let it sizzle!
Ingredients
1/4 cup soy sauce
2 tablespoons sugar
2 tablespoons dry white wine
2 large garlic cloves, very finely chopped
1 tablespoon toasted sesame oil
2 teaspoons crushed red pepper
One 2 1/2-pound beef flank steak, cut across the grain into twenty 1/4-inch-thick slices
16 scallions
Vegetable oil, for rubbing
Salt
Steamed rice, for serving
Get directions here: http://www.foodandwine.com/recipes/korean-sizzling-beef
---
5. India – Tandoori Chicken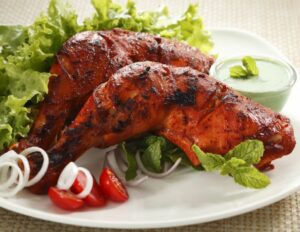 The name Tandoori chicken comes from the type of cylindrical clay oven, a tandoor, in which the dish is traditionally prepared. Not just a popular dish in India, other countries such as Indonesia, Singapore, Malaysia and the Middle East enjoy this dish as well. Spice up your life!
Ingredients
1 (4 to 4 1/2 pound) chicken, cut into 8 pieces, skin removed
2 tablespoons vegetable oil
1/2 cup white onion, chopped
2 tablespoons garlic, chopped
2 tablespoons ginger, chopped
1 teaspoon serrano or jalapeño pepper, finely chopped, stem and seeds removed
1 tablespoon paprika
11/2 teaspoons salt
1 teaspoon cumin, ground
1 teaspoon turmeric
1 teaspoon coriander, ground
1 teaspoon garam masala
1/2 teaspoon cayenne
1/2 cup plain yogurt
1 tablespoon fresh lemon juice
Get directions here: http://www.foodnetwork.com/recipes/emeril-lagasse/grilled-tandoori-chicken-recipe.html?oc=linkback
---
6. Greece – Souvlaki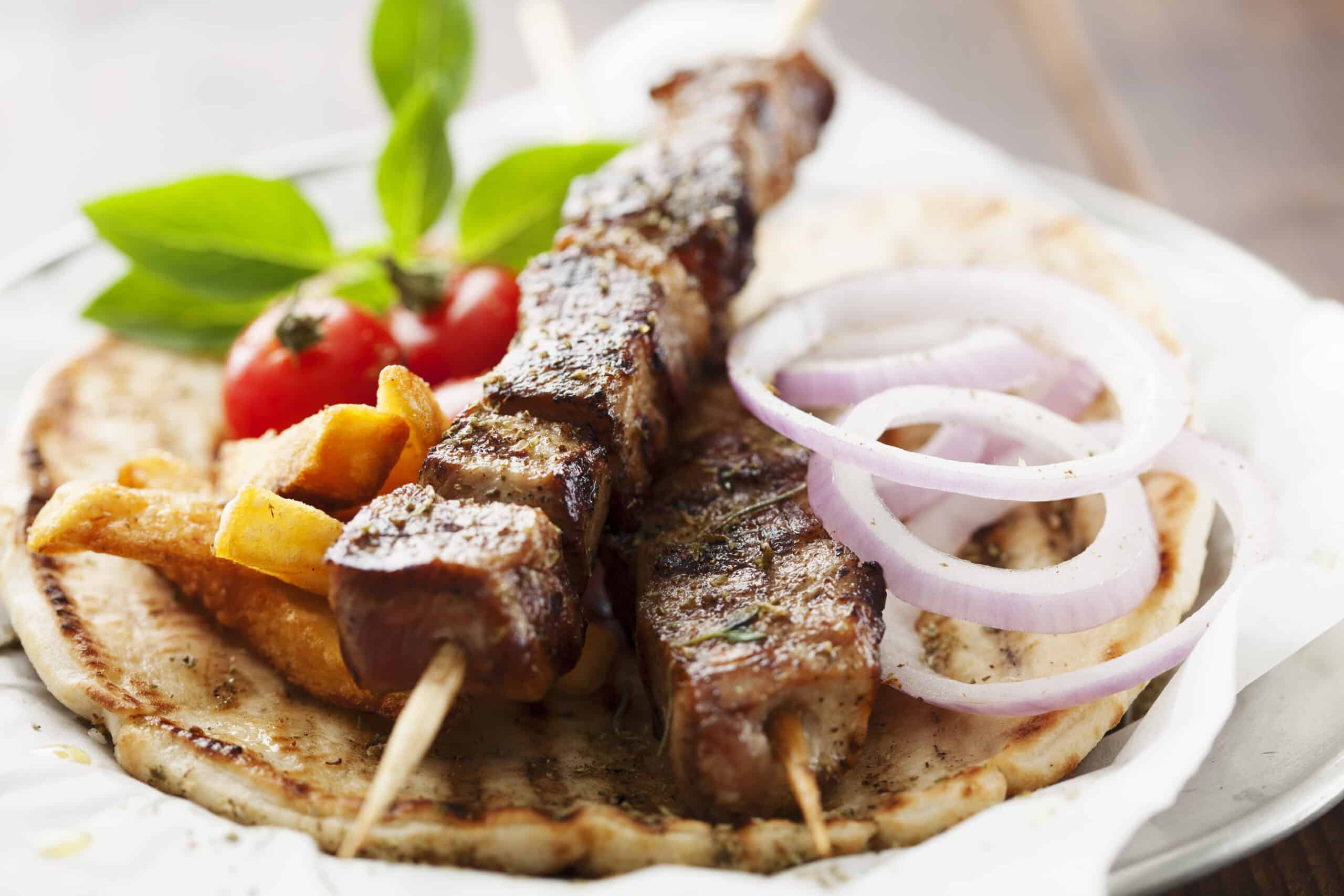 Considered "fast food" in Greece, Souvlaki is served on skewers and is considered the "hamburger" of Greece. Due to its immense popularity, Souvlaki shops can easily be found on most street corners. Opa!
Ingredients
Wooden skewers, 8-inches long
2 pounds boneless pork shoulder, 1 1/2-inch cubes
1/2 cup lemon juice
2 tablespoons red wine vinegar
2 tablespoons fresh oregano, chopped
1 tablespoon fresh thyme, chopped
2 tablespoons garlic, chopped
3 tablespoons olive oil
Salt, to taste
Freshly ground black pepper, to taste
6 pitas
Get directions here: http://www.foodnetwork.com/recipes/cat-cora/souvlaki-small-skewers-of-pork-recipe.html?oc=linkback
---
7. Japan – Yakitori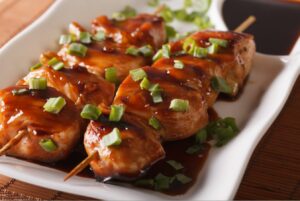 Yakitori, which translated literally means "grilled bird," can be traced back as early as the 1600s. Due to higher chicken supply and changing beliefs on chicken consumption, yakitori has become very popular and is a staple in Japanese cuisine. Arrigato!
Ingredients
1 pound chicken livers, gizzards or boneless thigh meat
1/2 cup dark soy sauce or tamari
1/4 cup mirin
2 tablespoons sake or dry sherry
1 tablespoon brown sugar
2 garlic cloves, peeled and smashed
1/2 teaspoon fresh ginger, grated
Scallions, thinly sliced, for garnish
Get directions here: http://cooking.nytimes.com/recipes/1013201-yakitori-chicken-with-ginger-garlic-and-soy-sauce
---
8. Jamaica – Jerk Chicken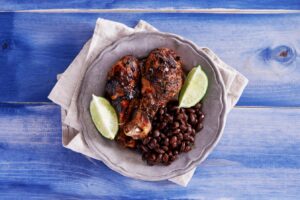 According to food historians, the word "jerk" comes from the Peruvian "charqui," which is the word for dried strips of meat (which also explains the term Jerky in the U.S.). With the main ingredients for the rub being allspice and scotch bonnet peppers, this chicken packs a punch. You'd be a "jerk" not to share!
Ingredients
1 medium onion, coarsely chopped
3 medium scallions, chopped
2 Scotch bonnet chiles, chopped
2 garlic cloves, chopped
1 tablespoon five-spice powder
1 tablespoon allspice berries, coarsely ground
1 tablespoon coarsely ground pepper
1 teaspoon dried thyme, crumbled
1 teaspoon freshly grated nutmeg
1 teaspoon salt
1/2 cup soy sauce
1 tablespoon vegetable oil
Two 3 1/2- to 4-pound chickens, quartered
Get directions here: http://www.foodandwine.com/recipes/jamaican-jerk-chicken