Seize the Reviews: March 2017 Ceatus Chronicles
And don't be a sitting duck for bad ones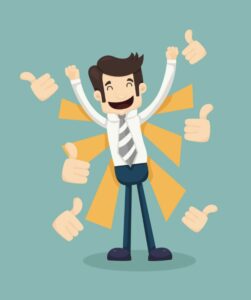 Has your blood boiled when you read negative comments online about you or your practice? Do you live in fear of a negative review on Yelp that can potentially harm your reputation? If so, you're not alone. The reality is that we all receive negative reviews here and there; it's simply unavoidable, regardless of whether the negative comments are true or not. The key to fighting and offsetting negative reviews is to have positive reviews — lots of them. And the good news is, if you proactively obtain a constant flow of positive reviews, you will create a firewall against any future negative comments.
Getting Positive Reviews: 3 Key Steps
Most online marketing companies now offer some type of review solicitation program. This month's newsletter will cover how to choose the best solicitation program for your practice and how to best implement it.
First, the program must be fully automated and include a solicitation link that is unique to the practice. You should not have to create your own link(s) or be required to do research to figure out which review sites you should target; a good reviews system will take care of this functionality automatically. Further, the solicitation link should work automatically for your patients, seamlessly and effortlessly directing them to the best review sites for your practice. A good reviews program will not present patients with a range of sites to choose from, as this often is confusing and wastes time. More importantly, when faced with multiple choices, many patients just give up, without providing you with your positive review. (Hint: You should get this automated solicitation link in the hands of as many of your patients as possible — we'll discuss this in more detail below.)
Second, the program must automatically solicit reviews across a full range of third-party review sites. Many marketing companies offer programs that focus on just two or three review sites. And to make matters worse, some of these programs only generate reviews on one site…their own site. While these reviews can provide some benefit individually, having reviews in only one or two places is unnecessarily risky, because patients often look at numerous review sites when choosing a doctor (Yelp, Google, RateMDs, HealthGrades, Vitals, etc.). So, it's critical that you have reviews across the wide range of sites where your patients are looking. (Hint: There are more than 25 review sites for doctors.) Further, when you ignore certain review sites, you are vulnerable if a negative review pops up on them, because it may be the only review about you on that site. Without proactively obtaining reviews across numerous sites, you are a sitting duck for any consumer to take a shot at you.
Third, the system must incorporate an initial screening test that will weed out unhappy patients before directing them to a review site. This feature is critical for two reasons: 1) Because it ensures that unhappy patients are neither referred to the review sites nor asked to leave a review and 2) it allows the practice to send the solicitation out to everyone, instead of requiring staff to spend time cherry picking which patients should be solicited (Hint: Don't be afraid to ask everyone for a review IF you have a pre-screening tool.)
Once You Have Chosen…
Once you have a solicitation program you are happy with, now it's time to "Seize the Reviews" and start soliciting volumes of positive reviews.
Our clients have developed many clever ways to use the CEATUS automated review solicitation link. In fact, the CEATUS Review Manager program continues to receive widespread acclaim and garner a growing number of its own 5-star reviews. Check out this recent Google review.

Below are some of the successful strategies that you may be able to apply in your practice to solicit positive reviews.
The WOW! Visit after treatment: During the post-treatment visit, where patients are most enthused about their treatment results, many practices simply send the link, via text or email, to the patient while they are still in the examination room. We call this taking advantage of the WOW moment. The WOW moment occurs for different patients at different times. For LASIK and cataract patients it is typically the first day post-op; for veneers patients it occurs when the new smile is unveiled; and for plastic surgery patients the Wow occurs after the surgery has healed. Many patients will post their review while in the examination lane using their own smartphone.
Integrate with the Practice Management System: Imbed the link in the text or email reminders that are sent to patients through the practice management system. The link is sent out automatically.
Include on Check-Out Forms: Print the link on the forms used to summarize treatment. When the patient checks out, the front office person reviews the treatment and payment, points to the link and asks for feedback about the practice.
Include on Business Cards: Print the link on the practice business cards. Give the cards out to patients and ask for feedback about the services and treatment.
Email Campaigns: Embed the link in eblast marketing campaigns to current patients to ask for feedback.
You can also be really clever by creating your own link like www.drsmithfeedback.com or www.drsmithreviews.com to build branding for your practice to use for your solicitation tool. If you have any questions about this strategy, our crack IT team can explain how to automatically forward this link so that the patients only see your own branded link during the solicitation process.
These techniques have garnered 100's of positive reviews for our clients. If you have a unique way in which you solicit reviews, please share it with us.
Please let us know if we can answer any questions or be of any assistance with the CEATUS Review Manager program or any other aspects of your Digital marketing.
CEATUS Tip Of The Month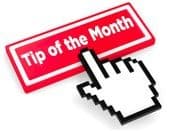 There's a NAP for That
You Snooze, You Lose

Citations are now a key component of your SEO and rankings. Citations include any location online that displays your NAP (Name – Address – Phone number). To create a great foundation for your SEO, you need to actively manage your citation profile.
Ensure that your NAP appears on every page of your website in text. (Hint: Google and the other search engines cannot "see" images, so make sure NAP does not appear as an image.) Also, ensure that NAP appears on all association sites where you are a member. And, do a little research to review the sites where you are listed and make sure your NAP information is correct. Simply do a search on Google for your "name + location," and browse the first three or four pages to check your results. Incorrect NAP info can be the kiss of death for your rankings, even when you are doing everything else the right way.
Ask the Experts
Q: I was told that Google is really focusing on the quality of content for SEO and is using it to determine rankings. If I want my site to rank well, how much content do I need?

A: We recommend that you have a page of content for each type of procedure you want to promote in your practice, and each of these pages should have a minimum of 500 words.
Have any questions about your Content Strategy? Call us today at 858-454-5505 or email us at contactceatus@ceatus.com.
Events: Maximize Your Internet Strategy
Come by the Ceatus booth for a FREE website evaluation!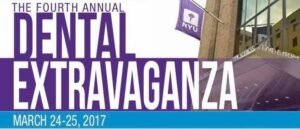 New York, New York
March 24-25, 2017
Join us for Aesthetic Advantage's Dental Extravaganza at NYU's College of Dentistry. Ceatus is sponsoring Rhonda Mullins, Practice Strategist for Aesthetic Solopreneurs and speaker at this year's event. Ask us about how Ceatus is revolutionizing reviews for dental practices.

Dallas, Texas
March 24-26, 2017
Find out how to grow your practice and increase conversion from your online presence. Stop by our table to talk to a Ceatus Internet Marketing expert and get a FREE Digital Strategy Review!

Las Vegas, Nevada
April 19-21, 2017
Booth 529
Join Ceatus Media Group at AACD, Booth 529, to learn how to maximize your Internet marketing ROI!

San Diego, California
April 27-May 2, 2017
Booth 833
Meet us in our home base of San Diego, for the American Society for Aesthetic Plastic Surgery's 50th Annual Meeting. Stop by booth 833 for a FREE Reputation Score!
Not attending any of these shows? Give us a call (858-454-5505) for a FREE Digital Strategy Evaluation!
---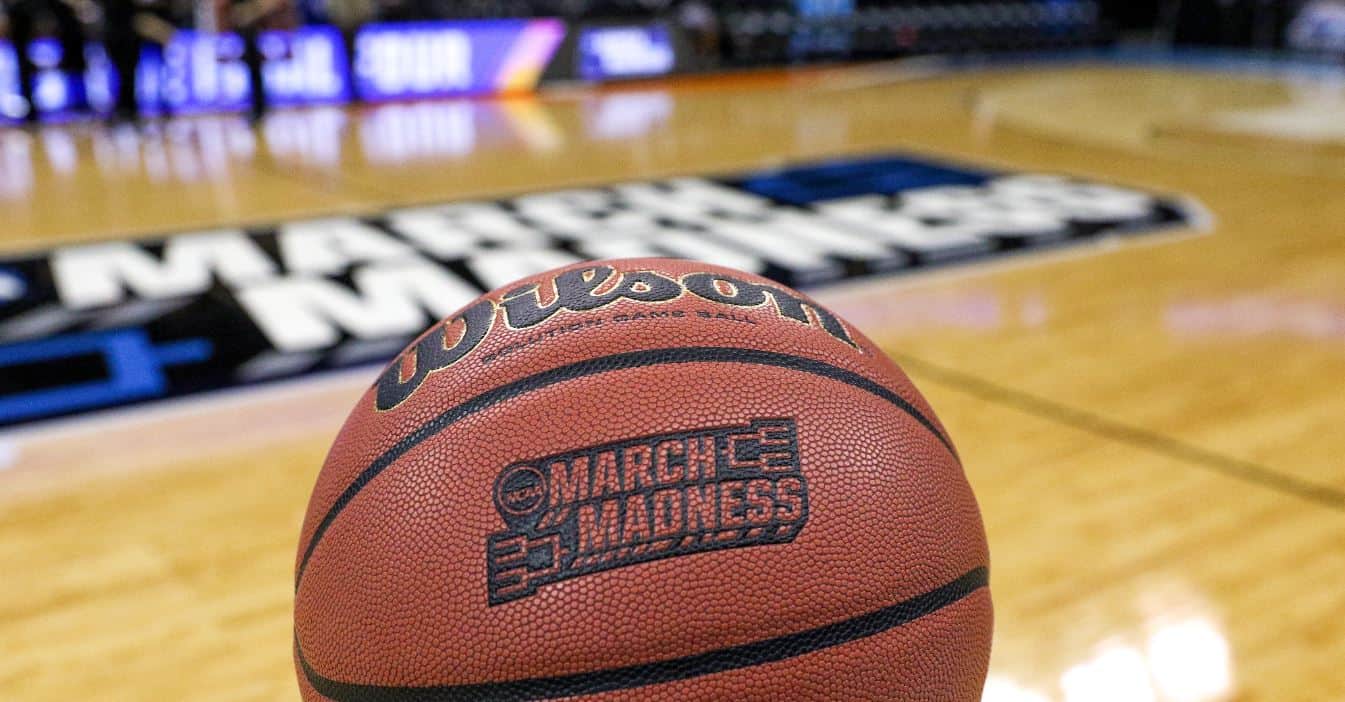 It's March Madness Somewhere
Top Sports Bars to Watch the Final Four — in 7 cities!
Phoenix (Host of the Final Four)
McFadden's Restaurant and Saloon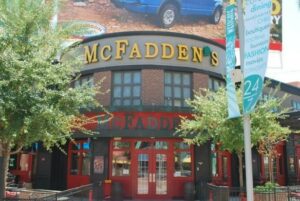 Located just a stone's throw away from the University of Phoenix Stadium, host of the Final Four, McFadden's Restaurant and Saloon gives you a front row seat to all the action. McFadden's 10,000 square foot venue has over 50 HD TVs, a 150" projection screen, 17 draft beers and a full-service bar and restaurant offering lunch and dinner. This is as close as it gets to the action!
---
Las Vegas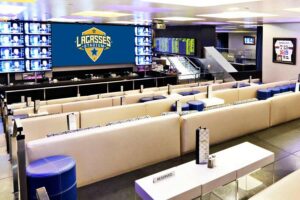 Chef Emeril Lagasse brings his "Big Easy" flavors to this luxurious sports den in the Palazzo Resort Hotel Casino. Experience a whole new take on "bar food" with crave-worthy fare, free flowing beers and refreshing cocktails. Sazerac anyone?
---
Los Angeles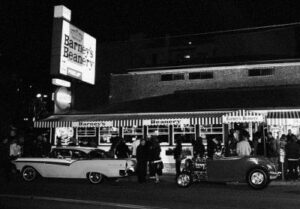 This iconic Santa Monica Boulevard bar at the far western end of Route 66 will transport you back to the days of Old Hollywood. With dozens of HD TVs and a menu that boasts 200+ beers and 700 food items, you won't be left wanting. Barney's is fairly small, so it's a good idea to arrive early for big games.
(Fun Fact: Quentin Tarantino allegedly wrote most of the screenplay for his film Pulp Fiction sitting in his favorite booth at the original Barney's Beanery.)
---
San Francisco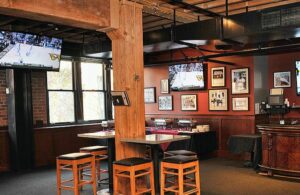 Pete's has been dubbed "San Francisco's Premier Sports Bar," and it backs up the claim in more ways than one. With over 22 flat-screen TVs spread across two levels, a large U-shaped bar and a capacity of about 1,000 patrons, it might be the city's largest. With nearly 30 types of beer, signature cocktails and an outstanding food menu, it's where you want to be for the Final Four. Worth all the buzz!
---
New York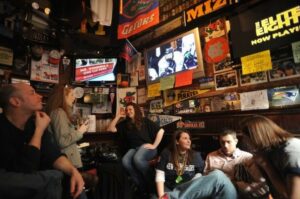 If you're looking for a cozy neighborhood spot with a true sports fan experience, this is your place — if you don't mind "standing" (get it?). Covered in sports memorabilia and equipped with a modest eight screens, you'll feel the soul of the game, and the comradery. Just make sure you're rooting for the home team!
---
Philadelphia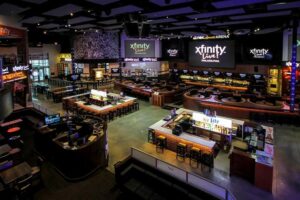 Xfinity Live is Philly's latest dining and entertainment destination. Choose from not one but six bars/restaurants in an 80,000 square foot complex dedicated to food, drinks and fun. For the ultimate VIP sports experience and the closest thing to watching the game live, visit the NBC Sports Arena. With a 32-foot, million-dollar Sony LED HD television, NBC Sports ticker and a full-service bar and menu, it's a sports fan's dream. Go big or go home!
---
Chicago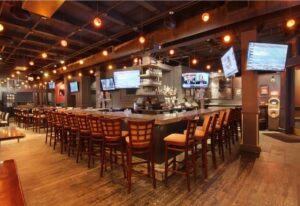 Theory prides itself on being better than your typical sports bar. With plentiful plasma TVs, lounge comfort and top-notch service — not to mention an outstanding menu of eclectic, globally influenced comfort food and signature cocktails — it delivers. Bar food need not apply!
Save
Save
Save
Save
Save
Save
Save
Save
Save
Save
Save
Save
Save
Save
Save
Save
Save
Save
Save
Save
Save
Save
Save