March 2019 Ceatus Chronicles: TO KILL A WEBSITE – Eight "gotcha" mistakes that will crush your SEO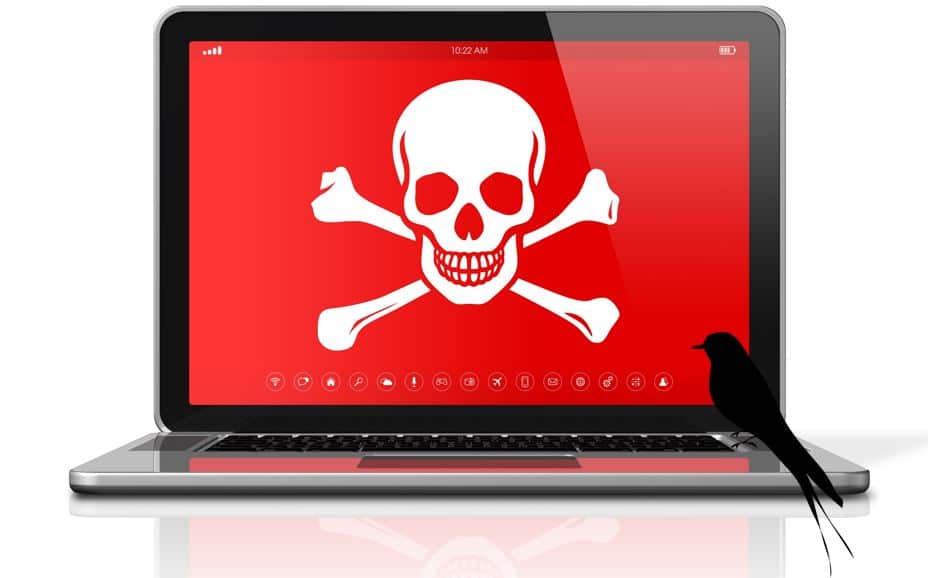 Eight "gotcha" mistakes that will crush your SEO
Consumers associate Google rankings with quality – the better your rankings, the better consumers think you are. And it's not just about being on the first page of Google search results. According to data from Chitika, by moving up just four positions in the Google rankings, clicks to your site can jump from 1-in-20 to 1-in-3.
While many companies promise good rankings, there are no shortcuts; the basic rules of SEO still apply. Unfortunately, many websites just don't have the SEO juice to rank well for a variety of search terms. An oft-repeated truism in the SEO industry sums it up: Having one good ranking factor for your website can't make your strategy, but one negative ranking factor can kill your SEO. This article discusses the top eight killer mistakes, all of which will crush your SEO and ruin your rankings.
Content
Poor content is one of the top killers of SEO. Google's algorithm, a complicated, multivariate miasma, is focused on choosing the best educational resources online when it is making decisions as to which site to rank #1. If a website's content is duplicated elsewhere, very thin, or stuffed with keywords, Google will not treat the site well.
It's amazing how many sites have text that has been copied from Wikipedia or from the websites of other businesses in the same market. Think about it: How can your site be valued by Google (i.e., ranked well) if you have the same, or very similar, content as other websites?
Similarly, your site cannot possibly be considered a good educational resource if its pages have only a few words of content (less than 300 or so) about your services or products per page.
Keyword stuffing is just what it sounds like: cramming too many keywords into a web page, instead of focusing on readability. A common example is stuffing too many location terms into the content. The misguided thought behind this is that "stuffing" all of the locations into the content will get the site to rank for these terms. However, this type of content is often a cumbersome read. More importantly, Google is now very good at identifying this type of content and penalizes websites that publish it. Below is an example of keyword stuffing. Four different location terms are stuffed into the first 40 words of the page: Troy, Rochester Hills, Detroit, and Michigan. Not good. It's no wonder this site is buried on the fifth page of the Google search results for the term "arm lift Detroit."

Don't let bad content kill your SEO! Instead, ensure that you have high-quality content that is educational, reads smoothly and is not simply copied from elsewhere.
Hosting
Another big SEO killer is hosting. Google favors sites that load quickly so that website visitors can easily find the information they need. If consumers have to wait a long time to access your site content, then your site can't possibly be a very good online resource. Hosting is one of the main culprits when it comes to slow load times. If too many sites are hosted on the same server, or if the bandwidth of the hosting company is limited, rankings may be adversely affected. Also, many hosting companies do not fully support all of the code in every website. Avoid slow load times by using high-quality hosting facilities and regularly checking site load speeds.
Links
Google values links to your website (think of it as a "vote" for your site). Indeed, most of the patents related to Google's ranking algorithm have to do with links. But not all links are created equal. Links that come from related sites or highly credible sites have a lot more value. These include businesses or medical associations you belong to, newspaper articles about you or your practice/business, industry-related links, links from a credible directory, etc. Of course, the opposite is also true. Links that are of poor quality can kill your rankings. These would include links that are purchased or that do not originate from credible sources. If these illegitimate links infect your site, then you will need an expert to identify them and have them removed. The big mistake is to not have the correct link profile. Don't let links kill your SEO. Check your link profile on a regular basis.
Website Code
Improper website code is fast becoming one of the biggest SEO mistakes businesses make. The problem is that off-the-shelf website tools and many of the automated WordPress plugins are not compatible with Google's algorithm. These platforms are designed to automatically create website functionality so that a web development expert or programmer is not needed. Perhaps a good idea in theory; however, these plugins are not designed to help Google evaluate your site from a consumer resource standpoint. In fact, many of the plugins and other types of off-the-shelf functionality actually block Google. Disaster! How can your site rank when your own code blocks Google? Of course, not all types of automated website functionality are bad for rankings, but your staff or your SEO company needs to have expertise to know which ones (and combination of ones) will be Google compatible. Make sure this type of mistake does not taint your site and push your site off the Google cliff.
One Size Fits All
Another common mistake is to believe that purchasing a single category of service automatically increases rankings. Video, online chat features, social media, review management platforms, and other services are frequently offered as "SEO tools." Buying a service because it appears to be "One Size Fits All," especially for SEO, is a Big. Ugly. SEO. Killer.
"Immediate" SEO
SEO, when done properly, takes time. There are no quick fixes and anyone who tells you otherwise is lying. Many doctors and business people make the mistake of buying SEO services from companies that tell them their rankings will improve immediately (within a month or two). But again (and this can't be reiterated enough), REAL SEO takes time, so the key is to avoid the mistake of being too impatient. One of the biggest gotchas about this SEO mistake is that typically, the same companies that promise rapid ranking improvement also insist on long-term, no-cancel contracts. GOTCHA!
Citations
Citations are now critical to SEO. Citations are those places online where information about you and your business – e.g., your address, phone number, office type, etc. – appear. Google uses these citations to verify information about your business. Don't make the mistake of ignoring your citations as part of the SEO strategy.
It's All Automated
This SEO killer falls under the category of, "if it sounds too good to be true, it probably is!" The part that is hardest to believe is how often it happens to highly-educated, intelligent professionals. All too often, doctors and other business owners latch on to this crazy (albeit appealing) fantasy that SEO can be automated. I mean, who doesn't want to believe that you can "pay a low flat fee every month and great rankings will magically appear"? But what about the fact that no one can explain the software "hocus-pocus" required to make it happen? Unless you are opening an ice cream stand in the Arctic Circle, where there are no other websites to rank for terms like "best ice cream in the arctic," your SEO will require a lot of customized, coordinated effort, which is as multi-faceted as the Google algorithm it is attempting to woo. Automated SEO simply does not exist.
Ask The Experts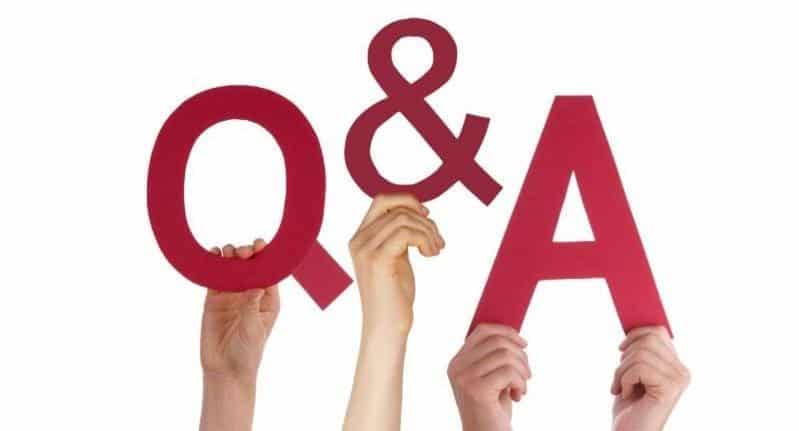 Q: My practice offers many different procedures and services. Is it best to isolate and publish specific treatment or service reviews on my site? How can I do this?
A: The answer is a resounding YES! Promoting specific treatment reviews boosts conversion. If you think about how Amazon does it, this strategy seems obvious. Amazon uses reviews extensively to promote and sell its products. It publishes specific product reviews immediately next to the product information on the website. Consumers read the product information, read the reviews and then make a buying decision. These specific reviews greatly increase conversion. How to do this? Well, since Google, Yelp, Vitals and the other review sites do not create product- or procedure-specific reviews there are only two ways this can happen. Either the practice staff has to capture this information manually OR the practice review system has to be able to isolate, capture and publish these specific reviews (spoiler alert: the Ceatus Review Manager does this!) Once accomplished, these reviews, just like Amazon, should be published on the page of the website specific to that service or procedure. Only one review system is specifically designed for health care practices and can easily isolate and publish procedure-specific reviews from these important third-party sites: The Ceatus Review Manager (CRM). Our staff here at Ceatus will be happy to answer any questions you have about how the unique Ceatus Review Manager provides procedure-specific reviews. Contact us at 858-454-5505.
Case Study

Big City Blues Meets CEATUS Success!
How a big city surgeon achieved magnetic patient growth.
Background: This month's case report details a LASIK and cataract surgeon in one of the top five markets in the U.S. (The client asked to remain anonymous to avoid tipping off the competition.) Dr. X's website ranked well for cataract surgery, laser cataract surgery, keratoconus treatment and a few other treatment terms in his city. But, his LASIK rankings were lagging on the second or third page of Google.
Problem: When the CEATUS team stepped in and evaluated the landscape (both Dr. X's site, as well as the competitors' sites in the market), they found that our new client's site had the basics: procedure content, a responsive design, an HTTPS certificate, adequate load speeds and a pleasant design. However, our SEO team noted that the LASIK content was not arranged appropriately, either to attract Google or patients. And, when compared to higher-ranking sites – both in his market and in other markets – our team found several notable differences, including that these other, successful sites were much larger, not only with procedure content, but also blog content. These sites all had at least five times as many pages of content compared to Dr. X's site. And importantly, the successful sites' content was more focused. Dr. X was also lacking in social media engagement and was in dire need of a constant stream of positive reviews. Moreover, we know that the placement of these reviews is key to effectively promoting positive reviews and increasing patient conversion.
Solution: The CEATUS SEO Team laid out an Action Plan to:
Consolidate the LASIK content to make it more focused and higher converting
Add monthly blog posts that are entertaining, interesting and, importantly, developed to appeal to both Google and potential patients
Build social media engagement through high-quality posts
Implement the Ceatus Review Manager to build positive reviews
Publish targeted reviews on every page of the site
Results: The outcome of the Ceatus action plan is impressive. Dr. X's website experienced a 25% year-over-year growth in traffic, and website leads increased 15%. The surgeon's website now ranks on the first page of Google for the most competitive LASIK-related search terms in his market. It is important to keep in mind that the so-called vanity terms "procedure + market" such as (LASIK + market) contributed to this increase in leads; however, the main source of these lead increases was the overall traffic increase stemming from rankings of the blog posts, overall improvement in site quality, and website traffic to each page across the board.
At Ceatus, we know where leads come from. We track where each website lead originates from and can track the ROI of the program related to increased website traffic.
ROI: The initial changes in rankings and traffic change occurred over a 6- to 9-month time period. By the twelfth month, Dr. X's LASIK surgical volume had increased by 7 to 10 surgeries per month, creating an ROI in excess of 10 to 1.
Isn't it time you called Ceatus to get the ROI you need from your marketing dollars?
Events: Maximize Your Internet Strategy
Come by the CEATUS booth for a FREE website evaluation!

New Orleans, LA
March 28- 31, 2019
Booth 404
Give your Digital Marketing Strategy a Facelift! Stop by Booth 404 and meet the CEATUS Digital Marketing experts at the FFAS meeting and don't forget to ask for your FREE website evaluation!
Also, join internationally recognized speaker and CEATUS' CEO, David Evans, PhD, MBA for his presentations:
"It Takes Two: The Intersection Between SEO & Good Writing"
Thursday, March 28th
4:30pm – 4:45pm
"Integrating Digital & New Age Media for Millennial Success"
Thursday, March 28th
5:30pm – 5:45pm
Don't miss out!
---

San Diego, California
April 24 – 27, 2019
Booth 828
Looking to "Go Big" with your Digital Marketing Strategy?
Visit CEATUS' expert team at Booth 828 to get answers to all of your Internet marketing questions. Don't forget to ask for your FREE Digital Marketing Evaluation and Reputation Score!
San Diego is our hometown so everyone will be there – don't forget to stop by and say hello!
---

San Diego, California
May 3, 2019
You can improve your Digital Marketing, with our help!
Meet the CEATUS Digital Marketing experts at the U meeting –and don't forget to ask for your FREE website evaluation!
---

San Diego, California
May 3-7, 2019
Booth 2002
Let us help you see the path to digital marketing success more clearly! Stop by Booth 2002 to speak with our expert team, and start to make your vision of success a reality!
Also, join CEATUS' internationally recognized speakers for these presentations:
CEATUS CEO David Evans, PhD, MBA
"Practice Marketing Success in a Brave New Digital World"
Saturday, May 4
2:45-3:45pm
"Seeing Stars: Using Reviews to Build Practice Revenue"
Sunday, May 5
10:30-11:30am
CEATUS Vice President of Marketing, Tamara Evans, MS
"Targeting Millennials and Grandmas Through Facebook"
Sunday, May 5
2:45-3:45pm
CEATUS Vice President of Product Management, Devin Butler
"Your Online Marketing ROI: If You Are Confused, You Are Not Alone!"
Sunday, May 5
1:30-2:30pm
---

New Orleans, Louisiana
May 16-21, 2019
Booth 538
Want to beautify your online presence? Look no further than Booth 538! Our digital marketing experts would love to meet with you and help smooth out any wrinkles in your strategy!
Also, join internationally recognized speaker and CEATUS CEO David Evans, PhD, MBA, for his presentations:
"The Key to Digital Success? Diversification (and the data proves it)!"
Saturday, May 18
1:20-1:30pm
"Your Reputation-to Protect & Serve"
Monday, May 20
12:45-1:00pm
Not attending these shows? Give us a call (858-454-5505) for a FREE Marketing Strategy Evaluation!