May 2015 Ceatus Chronicles: Ceatus CEO Dr. David Evans provides the remedy to practice's Internet strategy blues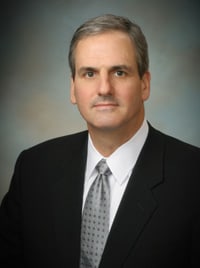 The CEO of Ceatus Media Group, Dr. David Evans, pens a popular monthly column for Plastic Surgery Practice magazine which addresses a variety of Internet marketing topics that are important to premier elective healthcare practices. He often receives letters from his readers requesting advice about challenges they are facing. These challenges have ranged from issues with SEO and PPC to content development, Google penalties, reviews management and more.
It is from Ceatus clients that the inspiration for Dr. Evans' Plastic Surgery Practice articles originates. Because Ceatus specializes in helping premier elective healthcare practices reach more prospective patients online, Dr Evans has, over many years, helped clients successfully overcome a variety of difficult challenges and achieve increased patient volume and revenue. Real experience with real successes allows Dr. Evans to articulate the details of effective strategies and share this information with PSP readers.
Below is an interesting letter he received from one of his readers, posing multiple questions about her Internet strategy, what she should be paying as well as what her marketing company should be doing to achieve success. Also included is Dr Evans' detailed response.
We hope you will find it informative.
Dr. Evans can be reached at dwevans@ceatus.com.
Dear Dr. Evans,
I have read your columns in PSP for years, and your advice has been very helpful to our practice.
We recently redesigned our website and changed its domain. The website is about to launch, and the designer wants to charge us a monthly fee of more than $2,500 for a package that includes the following:
Submission of site to 10 directories
Writing and distributing articles
Analysis of competitors
Monthly marketing reports
Answering RealSelf questions
Social media posts (Facebook, Twitter, Google+) – Maybe
12 social posts for all channels – Maybe
In your articles you have stated that it takes Google nine months to a year to index a new website domain. Also, we find that many of the patients on RealSelf post questions unrelated to our practice, which doesn't help bring patients to our practice. With this in mind, I have several questions:
Are the website designer's recommendations a waste of money?
What is the right marketing approach for a new website/domain name?
What would you suggest to enhance our new website and marketing strategy?
How much should a marketing company charge per month, and what should be included?
Are Google ads and pay-per-click a waste of money?
How do I check to see if our new website domain is being held up in Google's "sandbox"?
Where can I find a list of pay-for-play directories to which I can submit our new domain?
Dear Ms. Y,
Thank you for your letter. I have a few questions for you.
Why are you changing the domain name?
Was your previous site penalized?
Will you forward the previous domain to the new domain?
If the old domain is being forwarded to the new domain (assuming it is done properly), then the new domain should be out of Google's sandbox in no time. It should not take nine months to get traction. However, if the old domain will not be forwarded to the new domain, then nine months to a year is realistic.
As far as the action items you listed, only one or two have any value related to your website. Your marketing company's primary actions should be building links and citations for the new site. But unfortunately, these actions do not appear to be part of their strategy as they are not included in their list of action items. In addition, some of the proposed actions are actually quite outdated, such as article distribution and submitting to 10 directories. These actions don't help anymore, and they could cause your site to be penalized. I don't really understand the difference between the last two action items, and I can't help but wonder if your company doesn't either.
In any case, $2,500/month seems high to me if there is no work being done on citations and links.
As for the questions you answer on RealSelf, it would be wise for you to set up a Q & A on your own site to answer those questions. This will build content and rankings for your site with very little effort as you are already answering these questions anyway.
PPC advertising can be very effective if implemented properly. I would suggest a minimum budget of $2,000-$2,500 per month for a mid-sized metropolitan market.
A monthly fee of $2,500 for an area like yours is a reasonable amount if the strategy includes the following:
Building citations and links for your domain
Regular analysis and updates to the site to enhance SEO
Monitoring of important citation sites to ensure info is accurate, with no duplication
Daily social media posts on FB, Google+ and Twitter
At least one blog post per month, to build content on your site
Comprehensive monthly reporting
Tracking and storing all leads to the website, for future reference, if needed
Regular back-ups to your website in a secure location
Routine changes to your website, such as adding a few gallery photos each month, or a new page about a procedure with content provided by you (More extensive changes would cost more, and probably not be included in the regular monthly fee.)
24/7 availability – at no extra cost – of a knowledgeable marketing consultant who can answer your questions and give advice when needed
And most importantly, a strategy to help with your reviews. (FYI, we now offer a Practice Reviews Manager as a standard part of our package, which monitors reviews and helps with solicitation of reviews.)
If you want additional PPC ads, then a 15% management fee is reasonable. That is pretty much industry standard.
I hope this information helps.
Best regards,
David Evans
CEO Ceatus Media Group
Ask the experts
Q: Will good reviews lead to an increase in revenue?
A: Yes. A Google report showed that businesses with at least 3+ star reviews took 41 out of 47 mobile clicks. Furthermore, a recent study by Harvard Business School discovered that "a one-star increase on Yelp leads to a 5 to 9 percent increase in revenue."
Events: Maximize Your Internet Strategy
Come by the Ceatus booth for a FREE website evaluation!

Montreal, Quebec
May 14-19
Booth 1110
Meet us in Montreal for the American Society for Aesthetic Plastic Surgery's 48th Annual Meeting. The Aesthetic Meeting 2015 will be filled with the latest news, technologies and trends in cosmetic surgery. Ceatus CEO David Evans, PhD, MBA, will be giving two presentations, so don't miss out!
"Internet Marketing in 2015"
Speaker: David Evans, PhD, CEO of Ceatus Media Group
Sunday, May 17
7:00 AM – 8:00 AM
"Maximizing Your Online Marketing ROI"
Speakers: David Evans, PhD, CEO of Ceatus Media Group and Devin Butler, VP of Product Management
Monday, May 18
2:00 PM – 4:00 PM

Las Vegas, NV
June 10-14
Booth 424
Join Ceatus Media Group at the upcoming Vegas Cosmetic Surgery conference in Las Vegas.
Ceatus CEO David Evans, PhD, MBA, will be giving a total of three presentations and a bonus interactive session, so don't miss out!
The Do's and Don'ts of Responding to Online Reviews
Wednesday, June 10, 2015
3:15 PM -3:30 PM
Social Media 101
Wednesday, June 10, 2015
4:30 PM – 6:15 PM
How to Set your Web Presence Apart from the Competition
Thursday, June 11, 2015
5:51 PM – 6:09 PM
Bonus Session:
A Live Analysis of Actual Attendee Websites
Saturday, June 13, 2015
11:00 AM – 12:45 PM
CEATUS Case Study of the Month
Up, Up and Away
Website traffic skyrockets for Montreal plastic surgeon thanks to Ceatus
Background: Dr. Arie Benchetrit is a cutting-edge plastic surgeon specializing in cosmetic surgery and laser procedures in the Pointe Claire, Montreal area. His practice offers a full range of services, from breast, face and body procedures to non-surgical solutions.
Challenge: Dr. Benchetrit felt that his old website failed to accurately portray his practice as a premier plastic surgeon in Montreal. It was a template site which he felt was too similar to the websites of numerous other surgeons. Moreover (and problematically), the content was generic and was not beneficial to his SEO efforts. His goal was to improve his rankings, visibility and conversion.
Solution: Ceatus provided a new custom website design that included a mobile-friendly version; a new photo gallery compatible with both website versions; unique content; listings in BreastImplants4You, YourPlasticSurgeryGuide and AllAboutFacialRejuvenation; and search engine optimization for the new website.
Outcome: Dr. Benchetrit's new website launched in January 2015 and within months of the new website's completion, rankings and traffic began to soar. Because his new site is simple, clean and easy to navigate and has custom, educational content and compelling calls to action, it has also improved conversion of prospective patients. His new website has achieved, to date, a 62% increase in organic traffic.
#1 for "Breast Augmentation Montreal"
The Gentleman's Guide to Office Living
"Make it simple, but significant" – Don Draper
With Father's Day around the corner (June 21) and The Mad Men Series coming to a close we thought we would take the opportunity to focus on the Man Desk essentials a la Don Draper. Don't worry ladies, you'll want them too!
Get that new Parisian leather smell when you jot down notes with a Hermés notebook. $385
Headphones that fit your ear and don't fall out…this is progress! Put in your 3D-printed headphones by Normal, customized only for you, and get in the zone. $200
It's YOUR business and your business-card holder can be an extension of it with the Silver Puiforcat business-card holder. $1,480
Nothing will be lost on you with a Tile tracking device. Can't find your keys to leave for the day? Not to worry – Tile is on it. $20
File folders have never seen the likes of these Hayden leather folders. Keep your papers high and tight in style. $295 each
Wherever business takes you, you'll be flying high with the Flight 001 four-in-one universal adapter. Throw it in the briefcase and jet out! $25
Step up your midday snack game with an 18 Rabbits granola bar. No need to be hungry here. $2
Gentlemen prefer Honey-blonde Moscot Gelt glasses. No throwing shade here. $240
Slip the Victorinox SwissCard pocket tool into your wallet…make them think slick and sleek is your middle name. $49
This ultimate "Wingmate collar adhesive" has got your neck. Keep those crisp whites in place. $15 for 40
Source: http://www.details.com/blogs/daily-details/2014/12/objects-of-desire-the-briefcase.html