June 2015 Ceatus Chronicles
Design It and They Will Come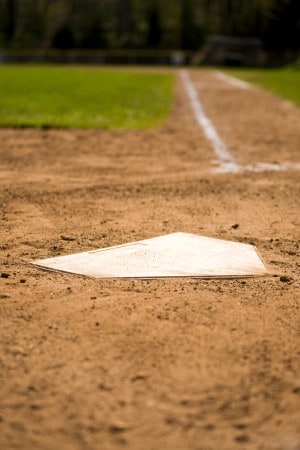 Five ways to change up your website for a website design grand slam
Summer is heating up and it's a great time to change the lineup of your Internet marketing strategy. As the wheelhouse of your online marketing, what could be more worthy of a revamp than your website?
Even if you don't live on the Internet, you have probably noticed that website design trends have changed dramatically over the last year, and it's more than possible that yours is in need of some cleanup.
Why is this important? Because consumers equate the quality of your website with the quality of your practice. It may be unfair, but if your website is outdated or behind the times, potential patients generally assume the same is true of you.
Here are five high and tight website design trends that will knock your website out of the park.
1. Long, Scrolling Sites
For a number of reasons, including the ease of scrolling on mobile devices, long, scrolling sites are becoming more and more popular. These are not the tedious long-scrolling sites you might remember from years past, but rather a new breed of site characterized by less content that is more organized. New methods of web design make it possible to design a long-scrolling site that is highly appealing to users.
2. Large "Hero" Areas
Hero area? That's right, this is the name of a portion of your homepage — specifically, the intro portion at the top, which often consists of an image with a small amount of text. Large hero areas may just be the top trend in website design. We don't see this ending any time soon, because they allow for more creativity and, more importantly, are a highly effective method of capturing visitors' attention.
3. "Flat Design"
With Apple's launch of iOS7, the design world was introduced to "flat design," a realm void of standard design elements such as gradients, shadows and just about any other design element you can imagine. As Apple goes, so goes the world — and thus it should come as no surprise that flat design is now all the rage. We expect this trend to continue.
4. Manipulated Imagery
In the age of one-touch cell phone filters, in which a photo isn't a photo without a filter, it was only a matter of time before websites began to adopt this effect. Enter the burgeoning trend of manipulated imagery, whereby color overlays, blurred images and other manipulations are now being used to quickly create a mood or deliver a message. Taking advantage of this trend is an easy way to steer your website in the right direction.
5. Focus on Mobile
With so many mobile devices now able to access the Internet, more and more people are using these devices (in lieu of their computers) to browse online. According to PEW research, 91 percent of American adults have cell phones and over 50 percent have tablets or e-readers (or both). Designers have responded to this important trend with creative strategies to make websites adaptable to a variety of devices. The two most effective mobile design options you should consider are: 1) a responsive design for your main website and/or 2) a dedicated mobile site. Both of these options facilitate the browsing experience and ensure that your practice website is seen by the exponentially increasing number of potential patients who use mobile devices to search online.
Contact Ceatus to find out how you can give your competitors a little chin music with a hard-hitting and high-performing new website.
Ask the experts
Q: What should my marketing company be doing to help me manage my online reputation?
A: Your Internet marketing company should include a reviews strategy as part of your overall strategy. The four reviews-related services that should be included are: a system to Monitor what others say about you on review sites, a way to Survey your patients to find out what they really think, a method to Solicit reviews on review sites like Google+ and Yelp and, lastly, a method to Expose your patients to your good reviews.
Events
Maximize Your Internet Strategy
Come by the Ceatus booth for a FREE website evaluation!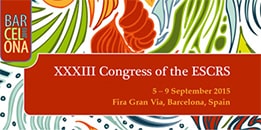 Barcelona, Spain
September 5-9
Booth C12
Ceatus Media Group will be at the upcoming ESCRS conference in Barcelona. Join Ceatus CEO David Evans, PhD, for "The Power of Internet Marketing," which will cover content marketing, effective web design for premium eye care practices and how to get your site to rank well on Google. Hope to see you there!
The Power of Internet Marketing
Practice Management & Development Programme
Sunday, September 6
2:45 pm – 3:30 pm

Los Angeles, CA
November 2-7
Booth 328
Ceatus and Consumer Guide to Bariatric Surgery will be attending the American Society for Metabolic and Bariatric Surgery (ASMBS) Obesity Week in Los Angeles. Come meet the Ceatus team at Booth 328!

Las Vegas, NV
November 14-17
Booth 1623
Meet the Ceatus team at Booth 1623 to learn how to maximize your Internet marketing ROI at AAO in Las Vegas!
CEATUS Internet Marketing Tip of the Month
Leave No Question Behind
Many clients ask us whether it's worth it to spend time answering questions on websites such as RealSelf. The answer is no — your time is better spent focusing on your own website. However, you can visit these sites to see what types of questions are being asked by consumers and then answer the same questions on your own website. Over time, your site will become a valued online resource.
---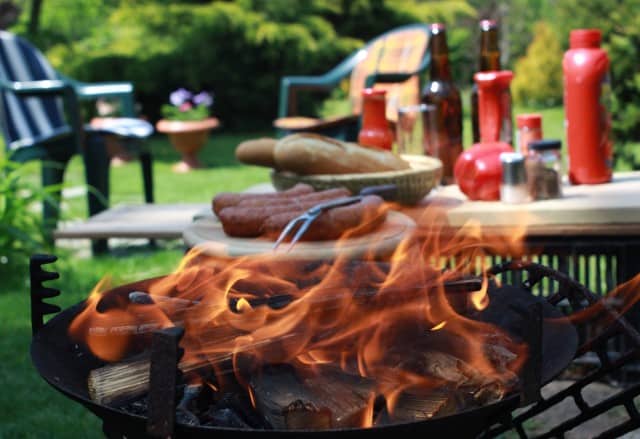 The Great Outdoors!
Entertain in Style with Top BBQ and Summer Party Essentials
Himalayan Salt plate from deep within the mountain range where Ra's Al Ghul trained Batman. The salt plate adds perfect flavor to any food, and with 70 recipes from the Sultan of Salt Block himself, Mark Bitterman, we say it's time to get salty. Kabobs, thermometer, spatula and grilling glove in an awesome sealed wooden crate!
It's 5 o'clock somewhere, which means it's time to crack open a cool drink and sip while you fire up the grill. This rolling party cooler can store up to 125 canned beverages. And because it's on wheels, you can bring it to wherever you decide to post up!
Let the sounds of summer waft through the air with this Bose Bluetooth speaker. Loud enough to enjoy and portable enough to move it around when your party moves indoors. Turn it up!
The meat's on the grill, so it's time to waste some time and to throw some bean bags around. Go back to the days when cornhole was played in college backyards. You can always purchase a cornhole game but another fun idea is to create your own personalized version. Add your monogram, favorite sports team, or a teak finish. See instructions for building it with your hands here: http://build-basic.com/build-a-baggo-game-set/#.VYRRgkb7O7M.
Handcrafted in Le Marche, Italy, this outdoor wood-burning oven is ready to cook in 15 minutes and allows you to cook Neapolitan-style pizza in three minutes. The domed cooking chamber creates natural convection that circulates heat evenly. The result: your pizza is ready as quickly as the brats. Now that's amore!
You're not the only one that enjoys your backyard party – so do mosquitos and other irritating flying insects. Get rid of them safely and naturally with a Mosquito Sentry Patio Mosquito Repeller, which uses 100% green, natural plant oils and covers up to 1,000 sq. ft. No bugs about it!
Why skimp on the plates when you have such delicious food? Perfect for weddings, Bambu plates are also an eco-friendly but stylish way to pile on the food. Chow down!
After the grilling, food, and fun, put your feet up and relax with a stogie. This brass cigar tray is the best way to end the perfect day outdoors.