July 2015 Ceatus Chronicles
Lies, Damned Lies and Statistics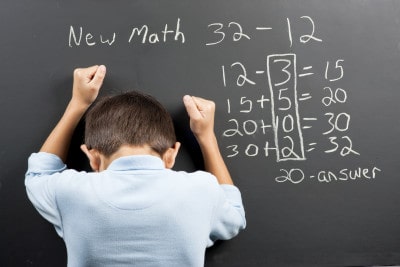 Tired of confusing and conflicting Internet marketing metrics? Set them aside and use common sense to evaluate your online strategy.
The universal questions "How is my Internet strategy working?" and "what am I paying for?" are no longer easy questions to answer.
Back in the good old days, you used to be able to check your rankings and get a warm, fuzzy feeling about your strategy. But times have changed… dramatically. Search engine algorithms now produce rankings that vary from location to location, computer to computer, and device to device, effectively eliminating the ability to measure marketing success using a simple rankings test. And while digging into Google Analytics and/or other website statistics can be helpful and is still important, the sheer volume of information makes it difficult to decipher exactly what the data means. Bottom line… in today's environment it's extremely difficult to evaluate your overall success.
You can — and most likely do — track the number of emails or calls you receive from your website and other online sources. Unfortunately, it is extremely difficult to know how many of these leads are simply a product of name recognition, an asset built by you that is completely independent of your online strategy. And to complicate matters further, it's almost impossible to determine which of these leads convert to patients. In the end, this data isn't going to tell you if your online strategy is paying off. Your strategy could be stellar or it could be that your marketing company is getting the credit for your great reputation. And to complicate matters further, your staff's ability to convert a lead to a patient has little or (most likely) nothing to do with your online strategy.
This month we will set aside these less-than-definitive numerical analyses and apply some good old-fashioned common sense.
Google's stated goal is to provide consumers with the best online resources for any given search. Therefore it follows that what the consumer sees and values should be in line with Google's perceptions and values.
Let's look at your strategy the same way a consumer would look at it in Five Easy Steps.
1) Own Your Name Real Estate
Your name real estate is every variation of your name, title and practice name (e.g. John Smith, Dr. John Smith, John Smith MD, Smith Surgical Center, Dr. John Smith Surgical Center, etc.). Since word-of-mouth referrals continue to dominate a large portion of new patient acquisitions in every practice, it's very important to rank No. 1 for your name and practice name, including all variations. You must control the message for people who know your name and are searching for you that way. If your Internet marketing efforts do not feature one of your own websites as the No. 1 result, they are not working. You can easily test this yourself; all you have to do is perform a few searches for your name and practice name.
Google now favors brands. If you and your practice have a good brand, your marketing company should be able to leverage this to favor your brand through Google search results — which means you will own your own NAME REAL ESTATE!
2) What's In It for Me?
Remember that when consumers find you online, they want to know what's in it for them.
NEWS FLASH: Consumers don't want surgery or treatment. Consumers want the lifestyle benefits of surgery or treatment.
Take a look at your website and other online strategies to see if your marketing company is promoting the benefits of your services, or simply describing the technical aspects of the procedures — or worse, promoting the surgical equipment. Potential patients connect best with other happy patients who have achieved desired results… not pieces of equipment, lasers, office space or a surgical/dental suite.
It's important to remember that Google wants to present to consumers the best resources in its search results. If consumers like what they see on your site, they will spend more time there. Google evaluates things like bounce rate, time on site and number of pages viewed to help better understand how consumers interact with your site. Giving potential patients a reason to stay on your site boosts these metrics and gives Google a reason to rank you above your competitors.
3) Use Reviews to Increase Conversion — Just Like Amazon!
Consumers are using reviews to make buying decisions more than ever before. Chances are you probably use reviews for many buying decisions yourself. Importantly, the use of reviews for choosing doctors/dentists is exploding; in fact, it has increased by more than 50 percent since 2012 (Source: BrightLocal). Your Internet marketing company should integrate a reviews strategy with your overall strategy. To be successful, ensure your company is helping you in each of these areas.
Monitor: Have a system to monitor what others say about you on review sites.
Survey: Ask your patients to find out what they really think about your services.
Solicit: Solicit positive reviews on review sites like Google+ and Yelp.
Expose: Expose patients to good reviews. This includes posting your great reviews on your site — including the reviews generated from your surveys — and developing promotions to send happy patients to review sites where you know you have good reviews. Consumers are clamoring for reviews, so satisfy their hunger where you also can control the message.
Tip: Amazon is widely regarded as the top ecommerce company out there. Amazon places reviews right next to product information to increase conversion. Indeed, a Revoo study found that sales increase by 18 percent when reviews and product information are mixed. Your Internet marketing company should help you take advantage of this trend to increase conversion on your own practice website.
Google has begun to rely more on reviews to make ranking determinations, so a good review strategy may help your rankings.
4) Content is King
Another piece to this common sense approach is content. Content is important for two reasons:
First, high-quality content helps with conversion. If your site has canned content, you will likely be perceived as a canned surgeon or dentist.
Second, informative and well-written content helps you stand out to Google and other search engines as a unique resource. If your content is the same (or very similar) to other sites, your chances of ranking well on Google are limited. Ask your Internet marketing company to check your content using CopyScape or another "duplicate content" tool to ensure yours is not the same as others.
5) Google Penalties
Last but not least, once you have your common sense components in place, your Internet marketing company should protect you from Google penalties. The Panda and Penguin penalties were designed specifically to punish sites that are over-optimized. Your Internet marketing company should be aware of the causes of such Google penalties and regularly review your site and links to ensure you avoid Google's wrath. Practice sites have been known to lose as much as 80 percent of their traffic overnight when the Google penalty sword drops.
No Substitute for Common Sense
Use this five-step common sense approach to evaluate for yourself how your strategy satisfies these basic tenets of a successful online program, and see if your marketing company measures up. Once the common sense strategy is working, don't go overboard. Google rewards steady common sense, and your Internet marketing company needs to keep you free of Google's penalties.
Internet Marketing Tip of the Month
Tick Tock
Posting in a Timely Manner
People often ask us: "How often should I post, and at what time?" Fifty-five million Facebook "Statuses" are posted daily, which means getting eyes on your content can be quite challenging. If you post once a month or even once a week, there is almost no chance your target audience will see your posts.
In order to be effective and successful, posts should be made five days a week. Afternoon posts generally get more traction, however some variation in posting times ensures you reach a broader audience. And while some days tend to get increased interaction (e.g., Thursdays and Fridays), "effective" days vary due to outside factors including seasons and holidays.
Sound complicated? Give us a call and we can help fine-tune your social strategy. We're always here to answer your social media questions/concerns.
Ask the experts
Q: How much should I expect to pay for SEO services?
A: The cost for SEO varies by the size and competitiveness of the market. Expect to pay more in a market like Los Angeles or Chicago than in Des Moines, because it requires more resources to rank well on Google in the competitive markets. Across all industries, a good rule of thumb for SEO fees is $750 to $5,000 per month, according to Search Engine Watch. For the elective health care market, a range of $500 to $3,000 per month is reasonable. These fees do not include costs for PPC advertising.
Maximize Your Internet Strategy
Come by the Ceatus booth for a FREE website evaluation!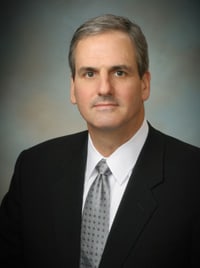 Barcelona, Spain
September 5-9
Booth C12
Ceatus Media Group will be at the upcoming ESCRS conference in Barcelona. Join Ceatus CEO David Evans, PhD, for "The Power of Internet Marketing," which will cover content marketing, effective web design for premium eye care practices and how to get your site to rank well on Google. Hope to see you there!
The Power of Internet Marketing
Practice Management & Development Programme
Sunday, September 6
2:45pm – 3:30pm


Boston, MA
October 16-20
Booth 1352
Join us in Boston at Booth 1352 to meet the Ceatus team and see if your Internet strategy needs a facelift. Find out how you can achieve increased patient volume from the most successful patient referral networks, ConsumerGuidetoPlasticSurgery®, BreastImplants4You® and AllAboutFacialRejuvenation® Hope to see you there!


Los Angeles, CA
November 2-7
Booth 328
Ceatus and Consumer Guide to Bariatric Surgery will be attending the American Society for Metabolic and Bariatric Surgery (ASMBS) Obesity Week in Los Angeles. Come meet the Ceatus team at Booth 328!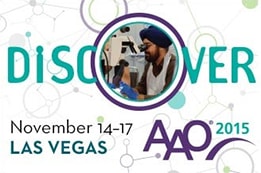 Las Vegas, NV
November 14-17
Booth 1623
Is your Internet strategy out of FOCUS? Come visit Ceatus at this year's AAO conference, Booth 1623 and get a FREE website evaluation from our Internet marketing experts.


New York, NY
November 29 – December 2
Booth 5123
See how you can give your Internet strategy a smile makeover by visiting Ceatus at booth 5123. We look forward to increasing your conversion rate and bringing new patients to your door!
---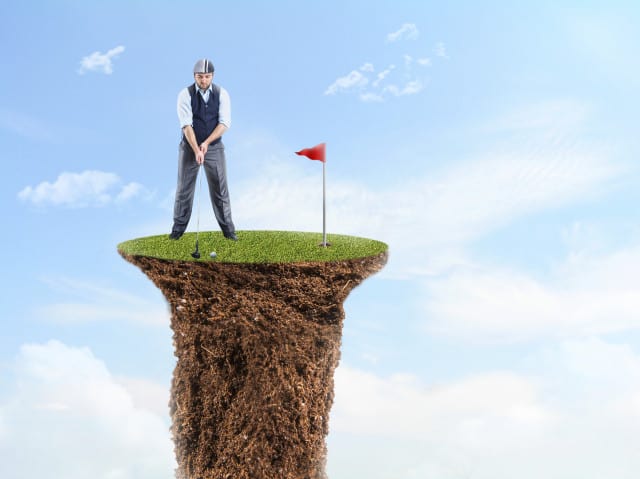 Different strokes
10 unusual, fascinating golf courses in the US and abroad
With its rugged terrain, deep gullies, towering cliffs and secluded access, Cape Kidnappers is just what you'd envision from a New Zealand golf course. Situated between the headland of Hawke Bay and the nearby coastal community of Te Awanga, the course involves navigating through sheep and cattle stations as well as bush land, among other challenges. With its unique layout and breathtaking views around every corner, it's no wonder Golf Digest magazine named Cape Kidnappers the 10th best course outside of the United States in 2007.
Luck of the Irish is needed here at Old Head Golf Links atop the Kinsale peninsula. One of the world's most exhilarating golf sites, Old Head makes you feel as though you are at the edge of the world, which may be why the skill level required is otherworldly! One of the most memorable holes is the 17th — home to the famous "Lighthouse" and its blind approach to the green nestled in a punchbowl on the edge of the cliffs. And if one pauses for a bit one can't help but feel the eerie presence of the ships that have wrecked at the foot of these cliffs over the years.
Only Indianapolis could combine the excitement of auto racing with the serene, natural beauty of a championship golf course. Brickyard crossing makes its home in and around the famed Indianapolis Motor Speedway, home of the Indianapolis 500. With holes inside the famed oval one can almost hear the cheering crowds and smell the burning rubber.
This course gives a whole new meaning to water hazard. El Camaleón is dotted with subterranean caves and majestic lagoons with names like "The Devil's Mouth." This course gets its name from the chameleon because of its ever-changing challenges. Also watch out for the sand dunes and mangroves that line the fairways.
Travel back to when dinosaurs walked the earth with fossilized triceratops footprints on holes 11 through 15. Though millions of years later the terrain still excites as well as challenges, locals consider its layout one of the best in the state. Watch out for those boulders!
Operated by the Louisiana State Penitentiary Employee Recreation Committee, this 9-holf golf course gives "shanking" a whole new meaning. Before you can play its greens or book a tee time, a background check is required. Be forewarned that play may be suspended at any time due to institutional need or at the Warden's discretion. Yikes!
You better bring a lot of balls to this course. Don't let the traditional layout fool you, as surprise awaits at Hole 14, which features an island green that can be moved by a cable as far as 218 yards. Once you've lost a couple of balls to the clear waters and catch it on the green you will need to take a ferry to finish out the hole. Land ho!
When you think of playing golf, an active volcano probably isn't the first thing that comes to mind. But that's exactly what you'll face at Merapi Golf Course in Indonesia. Smoke billows in the distance from Mount Merapi as you move through the holes. Small eruptions occur every two to three years, and larger ones take place every 10 to 15 years. The most recent eruptions took place in 2006 and 2010. Dante's Peak, anyone?
Limpopo, South Africa
On the golf bucket list this course reigns supreme, boasting one of the toughest par-3 holes in the world which is only accessible by helicopter. Legend Golf & Safari Resort is located in the Entabeni Reserve — home to lions, elephants, giraffes, leopards, warthogs, rhinos, buffalos, hippos and other safari animals. Just be careful not to hit a lion with your ball; they aren't known to play nice with others!
Situated in Death Valley, CA, with desolate terrain and summer temperatures reaching 130 degrees, we would think this would be the last place on earth someone would want to golf. The course used to be closed in the summer due to the high heat but now can be played year-round if you feel like breaking a good sweat. As a 1934 guide book put it, "Only the Devil could play golf on its surface." Oh and watch out for the coyotes that roam the greens.