August 2015 Ceatus Chronicles: Internet Marketing: What Am I Paying For?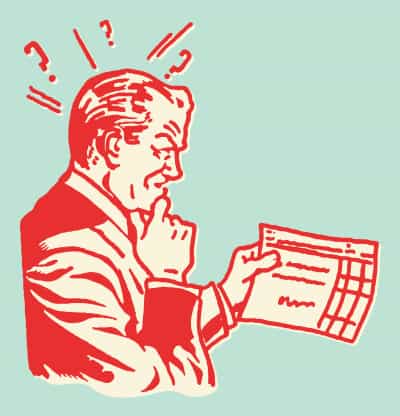 Helloooo – results, of course!
Perhaps the most frequently asked questions about Internet marketing are "How much should I pay?" and "How do the payments work?" The answers to these questions can be confusing because new vendors continually enter and leave the market, all promising pie-in-the-sky Internet dominance for your practice — for a range of different fees.
Question 1: How Much?
The cost for SEO should vary by the size and competitiveness of the market. As one would expect, it is a lot more difficult, and consequently more resource-intensive, to rank on the first page of Google in a market like Los Angeles or Chicago, than it is in Boise. Smaller markets have fewer practices to compete against, and consequently, marketing services in all mediums (online, print, radio, etc.) cost less in these less-populated geographic areas than they do in large markets. According to Search Engine Watch, SEO fees should cost $750 to $5,000 per month, as a rule of thumb. For the aesthetics market, a general range of $500 to $3,000 per month is reasonable.
Question 2: What Type of Contract?
The vast majority of SEO companies, both inside and outside of healthcare, charge on a flat fee-per-month contract. The other most commonly used model is payment on an hourly consulting basis.
Flat-Fee Contracts
Pro – The fee is fixed for the monthly services and your practice can budget accordingly. Services such as report creation or consulting on new ideas do not incur additional charges.
Con – The fees are bundled to include the myriad of activities performed, and companies typically do not provide an hourly break-out of the individual tasks.
Hourly Consulting
Pro – Your practice receives an "hourly bill" similar to that provided by a lawyer. The practice can review the bill and see how each hour is spent, and how that corresponds to what is paid.
Con – Every request or call to the company is billed on an hourly basis. This billing procedure often discourages practices from requesting regular consulting or additional reporting.
No matter which type of contract you choose, there are a few important things to keep in mind:
Make sure that the domain name for your practice is in an account that you control. If you have control of your domain name, then the SEO company cannot hold your website hostage if you want to switch companies.
Make sure you own the design and content of your website. And ensure that you will not be charged an additional outrageous fee (more than $1,000) to transfer your site to another vendor. Ask your vendor whether any of the site's components are proprietary, so you will know if there are additional fees for the transfer. If some features are proprietary, like the before and after gallery or a video player, then these components may have to be rebuilt, at your cost, by the new vendor when you move.
Most importantly, don't sign any long-term contracts. Regardless of whether you pay a flat rate or hourly consulting, if you are unhappy with the services, you should be able to move vendors within a few months. Online visibility is just too valuable today to lose more than a few weeks of progress while you wait for a long-term contract to expire.
Question 3: What am I Paying For?
The real answer to the question "What am I paying for?" is RESULTS. You should expect to set goals with your vendor, such as a 15% improvement in traffic or a 20% increase in online leads, and then this goal should be the focus of your strategy. You should be paying a rate commensurate with your market (too high or too low are both signals of a problem). Regardless of how you are paying, focus on the value of what you are receiving.

Internet Marketing Tip of the Month
Click, Click, Engage
Post clicks cause a boom
Likes, shares and comments don't tell the whole story on social media. Potential patients engage with your posts even when they're not clicking the Like button. Recently, Facebook has added the metric "Post Clicks" as another way to measure social interaction. This new metric allows you to more accurately evaluate the true reach of your posts.

Ask the experts
Q: I know reviews are important but I spend most of my marketing efforts on word-of-mouth referrals. Which one is more important?
A: Research now shows that consumers place the same value on reviews as they do on word-of-mouth referrals. Therefore, it's important to dedicate marketing dollars to both.
Events: Maximize Your Internet Strategy
Come by the Ceatus booth for a FREE website evaluation!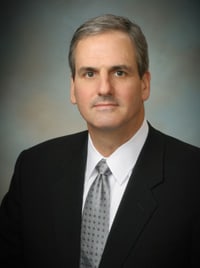 Barcelona, Spain
September 5-9
Booth C12
Ceatus Media Group will be at the upcoming ESCRS conference in Barcelona. Join Ceatus CEO David Evans, PhD, for "The Power of Internet Marketing," which will cover content marketing, effective web design for premium eye care practices and how to get your site to rank well on Google. Hope to see you there!
The Power of Internet Marketing
Practice Management & Development Programme
Sunday, September 6
2:45pm – 3:30pm


Boston, MA
October 16-20
Booth 1352
Join us in Boston at Booth 1352 to meet the Ceatus team and see if your Internet strategy needs a facelift. Find out how you can achieve increased patient volume from the most successful patient referral networks, ConsumerGuidetoPlasticSurgery®, BreastImplants4You® and AllAboutFacialRejuvenation® Hope to see you there!


Los Angeles, CA
November 2-7
Booth 328
Ceatus and Consumer Guide to Bariatric Surgery will be attending the American Society for Metabolic and Bariatric Surgery (ASMBS) Obesity Week in Los Angeles. Come meet the Ceatus team at Booth 328!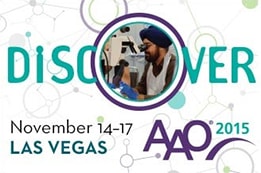 Las Vegas, NV
November 14-17
Booth 1623
Is your Internet strategy out of FOCUS? Come visit Ceatus at this year's AAO conference, Booth 1623, and get a FREE website evaluation from our Internet marketing experts.


New York, NY
November 29 – December 2
Booth 5123
See how you can give your Internet strategy a smile makeover by visiting Ceatus at booth 5123. We look forward to increasing your conversion rate and bringing new patients to your door!
---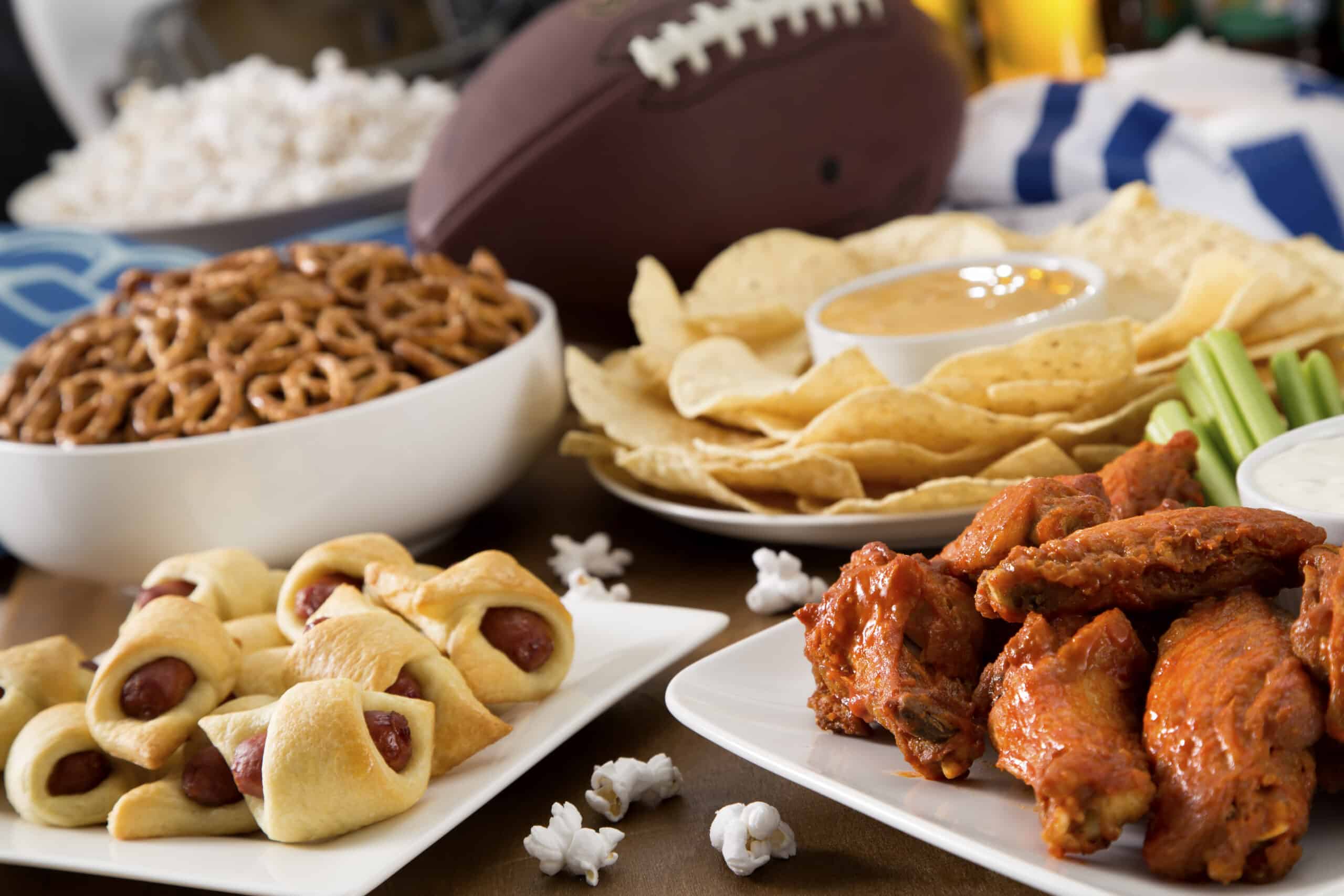 Tailgate On!
Football season is upon us, which means it's time to dust off the grill, load up the car and head to the field. These tailgating tips/recipes will transform you from underdog to chargrill champion!
1. Instant Snack Bowl
Here's a snack hack that will put you on the board! Fold the top edge inside the bag first, then begin rolling the bottom corners, up into the base of the bag, pushing the chips up as you go. You'll end up with a custom snack bowl, with chips overflowing.
2. Condiment Muffin Tin
Use a muffin tin to store condiments and fixings. This will help you cut down on dish washing. Other tailgaters will be "washing" you do a victory dance!
3. DIY Speakers
You'll need plastic (or paper) cups, a cardboard tube and scissors (duct tape optional). Wrap the tube in duct tape if desired. Using the phone as a guide, cut out a hole in the tube just big enough for your device. Next, make a hole near the base of the cups just big enough for one end of the tube. Repeat with the other cup. Turn the device volume up and put in the tube. Turn down for what!
4. Label Cooler
Label your coolers so time is spent grubbing and socializing instead of opening coolers to find your beverage of choice. Your friends will thank you later!
5. Football Field Table Cover
You can easily make a football field runner from placemats or some other item. Line it with white plastic electrician's tape. Then use stick-on numbers to label the yards. (You can find numbers at Walmart or in the scrapbook supply aisle at Michael's.) Great play! First and 10!
6. DIY Kitchen Sink
Bring items in a large plastic tub. When you are ready to pack up, line the tub with a garbage bag and then put your dirty dishes inside. Makes for super-easy cleanup when you get home!
Now that all eyes are on your tailgate, as if it were a Super Bowl commercial, it's time to get your taste buds in the game…
Game Day Food and Drink Recipes
Food: 6 Drinks: 2
Walking Tacos
Ingredients:
1 pound ground beef or turkey
½ cup diced onion
1 (1 ounce) taco seasoning packet
6-8 snack sized bags of Fritos or Doritos
Suggested Toppings:
Chili beans
Lettuce
Tomato
Shredded cheese
Sour cream
Guacamole
Ranch/salsa mixture (1:1 ratio prepared ranch dressing and your favorite salsa)
Instructions:
Brown beef or turkey and drain the fat. Add the onion to the meat and sautee a couple of minutes until soft. Add the taco seasoning along with ½ cup of water and simmer until water is absorbed. Combine meat and chili beans in a crockpot to take with you to gameday.
Once at the tailgate grab a chip bag and crush the chips inside then open your chip bag. Add whatever toppings you desire to the bag and eat with a fork as you walk around. Drizzle it with the ranch/salsa mixture.
"JIFFY" Corn Dog Muffins
Ingredients:
2 pkgs. "JIFFY" Corn Muffin Mix
2 eggs
2/3 cup milk
4 hot dogs
Instructions:
Preheat oven to 400°F. Grease muffin pan or use paper baking cups.
Prepare muffin mix as directed on package. Cut each hot dog into three equal pieces. Fill muffin cups to 1/2 full. Place one section of hot dog, standing upright, in the center of each muffin cup. Gently pour equal amounts of remaining batter into each muffin cup. Bake 13-15 minutes or until golden brown.
Spicy Peanuts
Ingredients:
1 tablespoon olive oil
2 teaspoons chili powder
2 teaspoons ground cumin
2 teaspoons sugar
1 teaspoon curry powder
1 teaspoon garlic powder
1/4 teaspoon cayenne powder
2 1/2 cups dry roasted peanuts
Instructions:
Mix the olive oil and spices in a sauté pan over medium heat; stir until fragrant, about 30 seconds. Add peanuts and stir to coat, about 2 minutes.
Spread peanuts in a large baking pan; bake until golden brown and almost dry, about 15 minutes. Season with salt.
Transfer to paper towels; cool.
Store in an airtight container at room temp.
Football Deviled Eggs
Ingredients:
6 hard-boiled eggs
1/4 cup mayonnaise
1/2 teaspoon dried mustard
1/2 teaspoon lemon juice
1/4 teaspoon salt
Pinch of pepper
Green onions
Instructions:
Place eggs in a saucepan and cover with cold water. Bring water to a boil and immediately remove from heat. Cover and let stand for about 15 minutes. Pour off the hot water and rapidly cool eggs by running them under cold water (or place in ice water) until completely cooled. Peel the eggs and cut them in half, and place the yolks in a bowl. Reserve the whites on a serving tray.
Mix the mayonnaise, dried mustard, lemon juice, salt and pepper into the yolks. Spoon about 1 tablespoon into each egg white half. Add thinly sliced green onion to resemble the stitching on a football. Refrigerate until serving.
Buffalo Chicken Dip
Ingredients:
2 cups finely shredded chicken or 2 (10 ounce) cans chunk chicken, drained. (For another great option, use rotisserie chicken.)
2 (8 ounce) packages cream cheese, softened
1 cup dressing (mix and match ranch/blue cheese)
3/4 cup hot pepper sauce (such as Frank's Red Hot®)
1 1/2 cups shredded cheese (your favorite – cheddar, blue, mozzarella, Mexican blend, etc.)
1 (8 ounce) box crackers, pita chips, Frito Scoops (your favorite)
1 bunch celery, cleaned and cut into 4-inch pieces (for a light serving option)
Instructions:
Mix softened cream cheese until smooth.
Stir in dressing, and hot sauce, then add chicken to combine.
Heat in a skillet or microwave, until well blended and warm.
Mix in half of the shredded cheese, and transfer the mixture to a mini slow cooker.
Sprinkle the remaining cheese over the top, cover, and cook on Low setting until hot and bubbly. If you do not have a crock pot, just melt cheese in oven or microwave.
Serve with your choice of crackers – or celery sticks, if going light.
For oven-only variation: Mix all ingredients, except reserve half of the shredded cheese. Bake at 350 degrees for 15 minutes, then sprinkle remaining cheese on top and bake for five additional minutes.
Football Brownies
What you will need:
Pan of pre-baked brownies (use your favorite recipe, please!)
Football cookie cutter
Pastry bag with a small, round tip, filled with white frosting
Instructions:
Simply cut your footballs into your already baked brownies.
Carefully remove your football shaped brownies, brush away the crumbs, and place onto a plate.
Take the frosting and pipe some football laces onto your brownies.
Enjoy!
Sideline Sipper
Ingredients:
1.75 L vodka
4 L lemon lime soda
24 fl oz frozen lemonade concentrate mix
Sliced lemon, lime and orange for garnish
Instructions:
Mix all ingredients and serve chilled in your favorite drink dispenser.
Bloody Mary Bar
Have the following ingredients and fixings on hand:
Vodka – frosty freezer-cold
Bloody Mary mix – refrigerated
Hot sauce
Worcestershire Sauce
Soy Sauce
Capers
Horseradish
Lemons, limes (in wedges)
Celery stalks
Spanish olives
Cherry or grape tomatoes
Celery salt
Pepper
Salt
Limes
Ice
Cups (plastic), stir sticks
Add a description card with instructions on how to make a basic Bloody Mary:
1-1/2 ounce base spirit of choice – usually vodka
4 to 6 ounces tomato juice or Clamato juice
2 to 3 dashes Worcestershire Sauce
1 to 2 dashes Tabasco or hot sauce of choice
Squeeze of lime
Dash celery salt
Dash pepper
Salted rim
Instructions:
Rim glass with lime. Dip into salt. Fill glass with ice. Season ice with lime juice, celery salt, pepper and sauces. Add spirit of choice. Top with tomato or Clamato juice. Stir. Garnish as desired.
Sources:
http://martieknows.squarespace.com/blog/category/party-themes
http://www.buzzfeed.com/emofly/tailgating-hacks-that-are-borderline-genius#1mbdcxz
http://www.the-girl-who-ate-everything.com/2012/09/walking-tacos.html#mcs0ROdOsZD2HYJX.99