December Newsletter 2015
Festive Wine Pairings to Make Your Holidays Sparkle!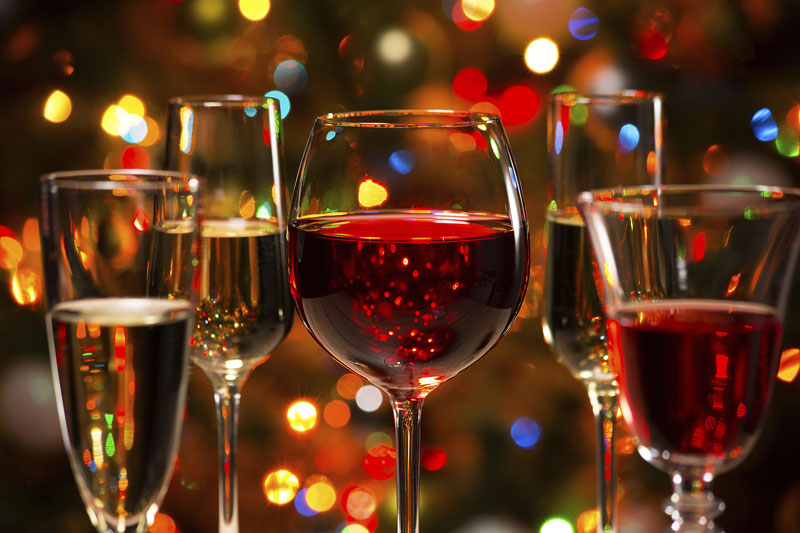 Socializing
Stimulate your palate and your conversations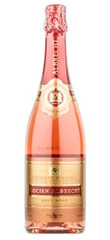 NV Lucien Albrecht Crémant d'Alsace Brut Rosé
Fresh and alluring sparkling wine with dried strawberry flavors and a perky aftertaste. ($19.99)
The history of the Albrecht family as winegrowers can be traced back to 1425 with Romanu Albrecht. In 1972, Lucien Albrecht was the pioneer of Cremand d'Alsace and today the Cremant is one of their specialties and a major part of the business. Winemaking is all in the family!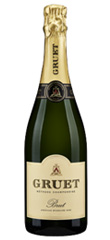 Gruet Brut NV
Bright approach with crisp acidity and a delightfully long finish, with mineral notes and wonderful aromas of green apple and citrus. ($15)
The Gruet winery came about in a story that sprung from French roots but flourished with American dreams. In 1984, Gilbert Gruet – whose Champagne house (Gruet et Fils) has produced fine Champagnes in Bethon, France since 1952 – made the decision to plant an experimental vineyard in Engle, New Mexico. An unlikely place but the only area he found to fit his strict requirements for a winery, he started a vineyard that would soon sell one million bottles in 1999. This unique decision lead Gruet to earn its #43 spot on Wine Spectator's Top 100 Wines of the World for its NV Blanc de Noirs. Talk about wine dreams!
---
First Course
Open the meal and let the feast begin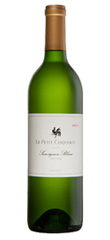 2012 Le Petit Coquerel Sauvignon Blanc
Pure expression of Sauvignon Blanc with a nose of gooseberry and grapefruit. Crisp with a creamy, round mid-palate followed by a long finish of exotic fruit, lychee, and papaya. ($22)
The purveyors of the Coquerel winery have high school to blame. High school sweethearts who soon fell in love not only with each other but also with wine. This passion, mixed with the Calistoga soil and the hiring of the world's great Sauvignon Blanc specialists, and Coquerel quickly gained prestige and the hearts of Sauvignon Blanc lovers alike. To love and wine!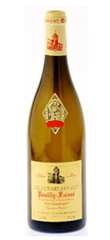 2011 Château Fuissé Pouilly-Fuissé "Les Combettes"
Wine Enthusiast 94-point wine with butterscotch and hazelnut aromas and flavors that lend to its candied character. Refreshing with notes of lemon and apple. ($51.99)
A 15th century tower flanks Chateau Fuissé, a family home whose history is evidenced by a number of 300-year-old artifacts and adornment. The estate boasts vines over 60 years of age and topography that switches from a very stony clay slope to a south facing slope "burnt" by the sun. The current owner and winemaker is Jean-Jacques Vincent, great-grandson of the founder. Jean-Jacques, a professor of enology, is as alert to modern innovations as he is loyal to proven traditional methods. Mixing the future and the past!
---
Main Course
The pièce de résistance arrives…pair well and take it all in
Poultry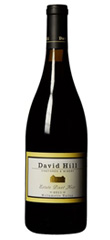 2012 David Hill Estate Reserve Pinot Noir
Oak seasoning and balanced fruit give this pinot its structure and depth. Elegant and pure with threads of spice (cardamom) and notes of black cherry/raspberry. ($35)
The Reuter family were the first purveyors of wine from the David Hill Winery Estate land. They built the winery on their homestead and built quite a reputation with their wines. But when Prohibition came to call, all the grapevines planted by Reuter were removed and were replaced with fruit trees and potato plantings. Fast-forward to 1965 when Charles Coury, a graduate of UC Davis, came to Northern Oregon as other early winemakers made their way out there, and deiced to restore this region and bring its winemaking back to life. Vineyard 2.0!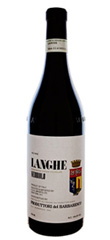 2012 Produttori del Barbaresco Nebbiolo Langhe
A Wine Enthusiast 90-point wine with bright and spicy notes of white pepper and anise. Explosive aromas of dark plum, blueberry, blackberry, smoke, meat and pungent spices, plus a whiff of overripe strawberry. ($22)
In 1958, the priest of the village of Barbaresco, recognizing that the only way the small properties could survive was by joining their efforts, gathered together 19 small growers and founded the Produttori del Barbaresco. The first three vintages were made in the church basement, then in the winery built across the square where the Produttori is still located. They decided that they would only produce Barbaresco wine, which has enhanced both the reputation of the wine and the village of Barbaresco. It takes a village!
Beef
2010 Jessup Cellars Cabernet Sauvignon
Built to please with aromas of anise, blackberry bramble, char and leather. On the palate, plenty of crisp acidity perfectly suited for versatile food pairings, silky but structured tannins, vanilla, cassis and ripe black cherry. ($65)
Over the past two decades, Jessup Cellars has earned a loyal following for its ultra-premium wines of distinction and a word-of-mouth reputation for hosting one of the friendliest tasting rooms in all of wine country. Jessup Cellars is owned by four families from the healthcare profession whose mission was to create and share life-enriching experiences for their members and guests, while also giving back to the community through the support of the arts. Salud!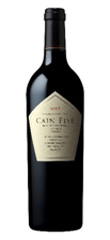 2011 Cain Five
Composed of five classic varieties – Cabernet Sauvignon, Cabernet Franc, Merlot, Malbec, and Petit Verdot – Cain Five epitomizes the benefits of blending to achieve a complex and delicately balanced wine. Its supple and rich texture; full, firm structure; and long subtle finish will make you want to drink the 2011 now – or in 15 years. ($125)
In 1980, Joyce and Jerry Cain were in search of a unique mountain property where they could realize their dream of planting the five classic Bordeaux varietals and stumbled upon the historic McCormick Ranch in St Helena, CA. Their vision was to draw one ideally structured wine, which would result as a blend of all five varieties…thus the Cain Five was born. It's all in the mix!
Fish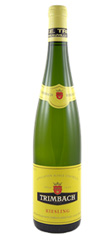 Trimbach Riesling
The delicate bouquet and fine balance between dry personality, distinguished fruitiness and natural vitality contribute to the exceptional richness of this Wine Spectator 91-point wine. Aromas of lemon peel, honeyed fruit, and menthol on the nose. Ripe, supple and rich, yet lean and precise with excellent mineral character. ($26.99)
For almost four centuries, the Trimbach Family has been promoting Alsace and its history, its exceptional terroirs and fine wines. With their purist vision, the Trimbachs are the undisputed masters and namesake of what has come to be known as the "style Trimbach." Trimbach wine acquired true international acclaim in 1898 when Frédéric Emile Trimbach received the highest distinction at the International Wine Fair in Brussels. Pure and simple!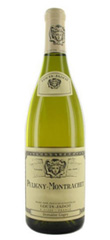 2010 Louis Jadot Puligny-Montrachet Cote de Beaune
This elegant, medium bodied Chardonnay is characterized by its peach and melon flavors and its aromas set in a firm and balanced structure ending in a fresh, racy finish. ($62.99)
The House of Louis Jadot has been producing exceptional Burgundy wines since its founding in 1859 by Louis Henry Denis Jadot. For the past 150 years Louis Jadot has aimed to express the true nature of Burgundy wines and has gained an international reputation for its superb red and white Burgundy wines. Louis Jadot is one of the largest producers of estate Burgundies of the Cote d'Or, owning close to 140 acres of vineyards from 24 of the most prestigious sites in Burgundy. Even now, many wine aficionados and lovers will pinpoint their most memorable wine moment at that first taste of an aged Burgundy. Love at first sip!
---
Dessert
Finish it off on this sweet note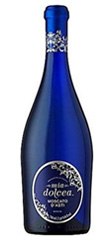 Mia Dolcea Moscato D'Asti
A creamy, soft and frothy wine, Moscato d'Asti is characterized by white peach and apricot flavors, as well as floral and tropical pineapple notes. ($13.99)
The secret is out! Enjoyed by wine lovers and celebrities alike, you can find Moscato in magazines or at the hottest Hollywood events. Hailing from the renowned Asti region of Piedmont in northwest Italy, hugging the sizzling and glittering Mediterranean coast, one sip and you are transported. Cheers darling!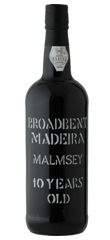 Broadbent 10-Year Old Malmsey
A Wine Enthusiast 90-point wine, rich and sweet with the proper citrus acidity and the dryness that comes with wood aging. At the end, a liquid honey flavor. ($35.97)
Fashioned from the volcanic soil of the Portuguese island of Madeira which gives it its signature name as the "desert island wine." The history of Madeira wine stretches back to the 15th Century during the Age of Exploration, when Madeira was a frequent port of call for ships whose captains would fuel up on wine – fortified to prevent spoilage – for their trans-Atlantic journey. Land- Ho!
Happy Holidays from all of us at Ceatus!