December 2015 Ceatus Chronicles
The Night Before Christmas: Ceatus Edition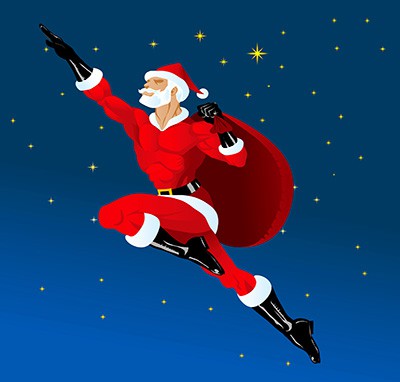 'Twas the night before Christmas, and the Ceatus Media team was on edge.
They were waiting for Santa. Would he come? Would he hedge?
For they had sent him a letter — they had even asked twice.
Would he agree to a makeover? He sure would look nice!
The time passed slowly — tick tock — like molasses.
If he agreed to laser eye surgery, he could read lists without glasses!
There were other things, too, that could make him feel great
And maybe even drop a little excess weight.
For one, Santa's ruddy cheeks are likely rosacea.
He could have IPL and maybe a facial.
There's almost no downtime, just think of the joy!
When Santa's gifts arrive quickly to good girls and boys!
And how about Lap Band for our jolly chum,
To ensure his good health for Christmases to come.
Don't get us wrong — he's no lazy curmudgeon.
But we hope he contacts a qualified Ceatus surgeon.
Santa could also revamp his smile – just to mention.
He's surrounded by sweets and his teeth need attention.
So a check-up's in order this holiday season.
Just for a cleaning if for no other reason.
On the night before Christmas, the Ceatus team admired.
The glowing new Santa they had inspired.
He arrived jolly and laughing, in a great Christmas mood.
Still timeless St. Nick, just new and improved!
(In case you're curious how St. Nick found all the right doctors, the answer is simple: he just plugged his requirements into Ceatus' surgeon and dentist locator box.)
Happy Holidays!
Ceatus Media Group
CEATUS Case Study of the Month
Plastic Surgeon Gets a Digital Makeover
Prominent plastic surgeon implements a new strategy that makes his practice skyrocket!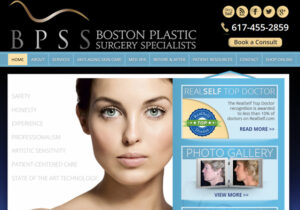 Background: Dr. Brooke Seckel is a Harvard-trained, board-certified plastic surgeon who has had a thriving Boston-area plastic surgery practice for more than 20 years. He has always been directly involved in the marketing of his practice and is highly skilled and knowledgeable about Internet marketing. Up until recently, he personally conducted his own online marketing efforts, including writing dozens of articles for his website and blog, and interacting with numerous online communities. Dr. Seckel was one of the first surgeons to achieve Top Doctor status on RealSelf.
Problem: Despite all of this direct effort, Dr. Seckel's website languished, with average traffic and poor conversion. He decided to pay a local web development company a significant sum of money to upgrade his website and take advantage of the work he had done. The company had no experience in elective health care and struggled with the highly-demanding task of marketing a plastic surgery practice in a competitive market like Boston. Dr. Seckel was also becoming increasingly concerned about any potential exposure his site might have to the Google penalties – Panda and Penguin.
Solution: Ceatus personnel had been in touch with Dr. Seckel and learned that he would be present at the major search engine conference MOZ Con, where Ceatus personnel would also be in attendance. Dr. Seckel was able to meet personally with senior members of Ceatus' SEO and online marketing team and decided to turn over the reins of his online marketing efforts.
The Rest is History.
Enter Ceatus – Problem Solved.
Ceatus quickly transformed Dr. Seckel's website to take advantage of the tremendous content development work he had carried out over many years. The site was restructured and redesigned for two purposes: 1) to make it Google-friendly and 2) to greatly increase conversion. Within months his website traffic and leads skyrocketed. Traffic to his website more than quadrupled. See the graph below.

Dr. Seckel is very happy he turned to Ceatus to manage his online marketing efforts. See his Google Review below or click here.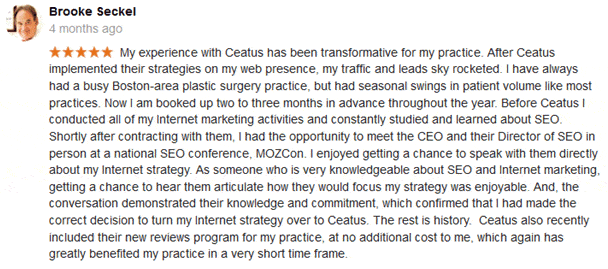 Ask the experts
Q: What is the most important aspect of my digital marketing strategy for 2016?
A: Both consumers and (importantly) Google now look at a wide range of online factors to make judgments about your website and your image. These critical factors include items such as Local pages, website content, blogging, social media and reviews. The most important aspect of digital marketing in 2016 is to ensure that all of these factors are aligned and working for you!
Events: Maximize Your Internet Strategy
Come by the Ceatus booth for a FREE website evaluation!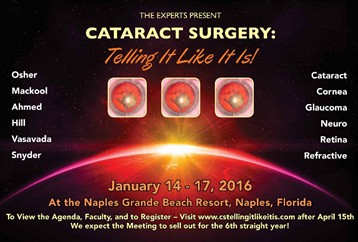 Naples, Florida
January 14-17, 2016
Bring your Internet strategy into focus and learn how to maximize your Internet marketing ROI with Ceatus in Naples, Florida.


Houston, Texas
January 21-23, 2016
Everything is Bigger and Better in Texas. So if you would like to expand your practice and get new patients to your door, please visit one of our friendly Digital Marketing Experts for a Free Digital Strategy Review!


Cancun, Mexico
January 29 – February 2, 2016
Stop by and meet the Ceatus Internet experts in Cancun, Mexico, at Caribbean Eye.
Also, Ceatus CEO David Evans, PhD, will be leading a discussion focusing on reviews and testimonials, and effective social media strategies. So don't miss it!
Your Online Image Equals the Perception of Your Quality: What Are You Saying?
Sunday, January 31, 2016
11:45 AM – 1:00 PM


San Diego, CA
February 17-20, 2016
Booth 1415
Join us in our home city of San Diego to learn how to give your Internet Strategy a smile makeover.


Chicago, Illinois
February 25-27, 2016
Booth 4843
Looking to defy winter and heat up your website and online marketing strategy? Visit the Ceatus team at Booth 4843 for a FREE website evaluation!
In the Holiday Spirits!
Ceatus employees provide holiday drink recommendations to spread the cheer and fun this holiday season!
CEO
David Evans, PhD, MBA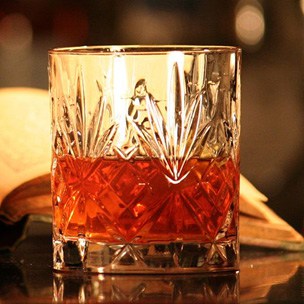 Sazerac
Ingredients:
1 cube or 1/2 teaspoon sugar
4 dashes Peychaud Bitters
Splash water, about 1/2 teaspoon
2 ounces rye whiskey
Splash Herbsaint (or Pernod), about 1/2 teaspoon
Lemon peel (garnish)
Ice
1. In old-fashioned glass, add ice and set aside.
2. In another, combine sugar, bitters, and water.
3. Muddle until sugar is completely dissolved.
4. Add rye whiskey, fill with ice, and stir well.
5. From first glass, discard ice, then add Herbsaint.
6. Holding glass horizontally, turn it so that Herbsaint completely coats the interior.
7. Strain contents of second glass into chilled glass.
8. Twist lemon peel directly over drink to release essential oils, and serve.
Writing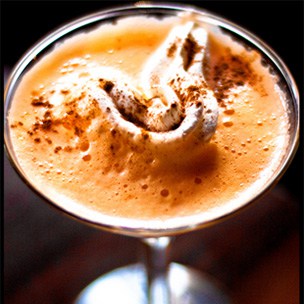 Pumpkin Pie Martini
Ingredients:
½ oz. Stoli Vanilla (optional to give it kick)
1 oz. pumpkin spice liqueur (such as Hiram Walker)
½ oz. Kahlua
½ oz. half-and-half
Crushed graham crackers
Cinnamon stick (garnish)
1. Add all liquids in a shaker filled with ice.
2. Shake and strain into large martini glass rimmed with crushed graham crackers.
3. Garnish with a cinnamon stick.
Operations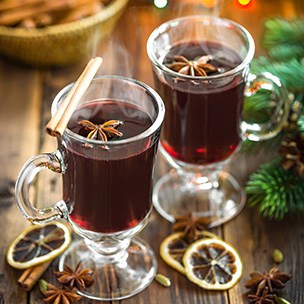 Gløgg (traditional drink from Scandinavia)
Ingredients:
1 bottle red wine
1 cup water
Coarsely crushed spices in cheesecloth: 10 cloves, 2 cinnamon sticks, 8 cardamom pods, ½ tsp nutmeg
½ cup sugar
Optional: 1 ½ cups alcohol of your choice (Aquavit, rum, vodka, brandy, cognac)
1 cup raisins (presoak the raisins in the optional alcohol for added punch)
1 cup blanched almonds
1. Slowly warm the red wine and water in a saucepan, add the coarsely crushed spices, let them sit overnight (or as long as you can), then remove.
2. In a large saucepan, warm the spiced red wine without boiling, add the sugar and stir until fully dissolved, then add alcohol if desired.
3. Add the raisins and blanched almonds.
4. Serve warm in heat-resistant glass with a spoon.
Client Services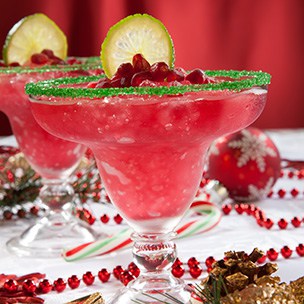 Pomegranate Margarita
Ingredients:
Lime wedge, plus more for garnish
Salt
Ice
4 ounces white tequila
2 ounces triple sec
1/2 cup pomegranate juice
1 lime, juiced (optional)
Club soda
1. Pour salt onto a plate or shallow dish.
2. Rub the rim of a glass with a lime wedge and dip glasses upside down to salt the rim.
3. Fill glasses with ice.
4. In a cocktail shaker with ice place the tequila, triple sec, pomegranate juice and lime juice.
5. Pour into the salt-rimmed glasses and top off with club soda.
6. Garnish with a lime wedge, if desired.
Marketing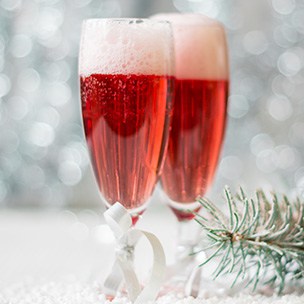 Poinsettia Cocktail
Ingredients:
3 parts champagne
1 part cranberry juice
1 raspberry
1. Combine 6 oz champagne with 2 oz cranberry juice
2. Pour into a chilled champagne glass.
3. For sparkle, garnish with a raspberry rolled in sugar.
Sales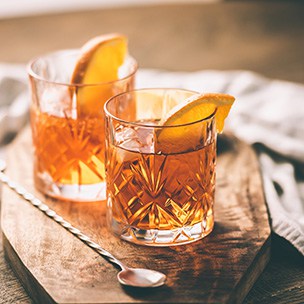 Jason W.'s Old Fashioned
Ingredients:
2-3 oz. Woodford Reserve Kentucky Straight Bourbon
Regans' orange bitters
1 to 1 ratio honey and water
One large ice cube
Orange peel
Cranberries to garnish
1. Mix a 1 to 1 ratio of honey and water in a pan over low heat until thoroughly integrated. (This serves as the sweetener which I like to keep in a little squeeze bottle in the fridge for various cocktails.)
2. In a shaker, pour 2-3 oz. Woodford Reserve Kentucky Straight Bourbon, a few dashes of Regans' Orange Bitters and about ½ oz. of the honey water. Shake well with ice.
3. Drop one large ice cube in a rocks glass.
4. Pour the shaker, carefully straining out the ice cubes into your glass.
5. Cut a piece of orange peel and warm it over a flame to help bring out the oils.
6. If you're careful you can "spray" orange zest from the peel by squeezing it at the flame over your glass. This gives the drink a cool fire effect and creates a nice orange aroma.
7. Rub the peel around the rim, then drop it into the glass and enjoy!
SEO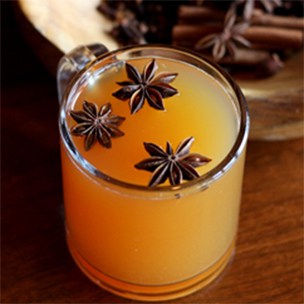 Hot Toddy
Ingredients:
1 oz. whiskey
1 tbsp honey
¼ lemon
1 cup hot water
1 tea bag
1 cinnamon stick
1. Coat the bottom of a mug with honey.
2. Add the liquor and the juice of the lemon quarter.
3. On the side, heat water in a tea kettle and add the tea bag to make hot tea.
4. Pour the steaming tea into the glass and stir with cinnamon stick.
Web Development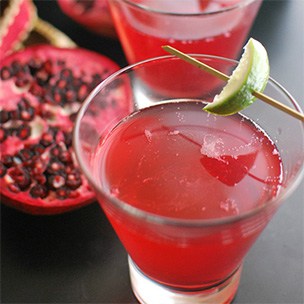 Christmas Tree Cocktail
Ingredients:
3 oz. pomegranate juice (or cranberry)
2 oz. gin
1 oz. simple syrup
Lime juice (juice from 1-2 wedges will do)
A few fresh mint leaves
Pomegranate seeds & lime wheel for garnish
1. Muddle mint leaves with simple syrup at the bottom of your glass.
2. Add ice, then add gin, juice, and lime juice.
3. Stir, and garnish as pictured above.
Editorial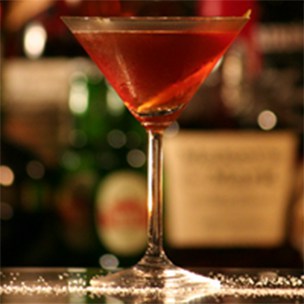 Len Takes Manhattan
Ingredients:
1 ½ oz. bourbon or rye
1 ½ oz. sweet vermouth
½ oz. bitters
1. Mix and pour into a chilled martini glass.
2. Enjoy!

IT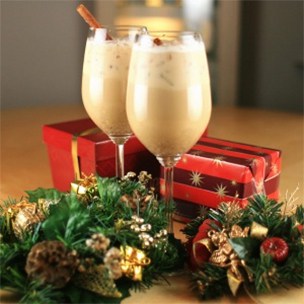 Irish Eggnog
Ingredients:
1 egg
1 oz. Irish cream liqueur
¼ oz. Irish whiskey
2 cups whole milk
Cinnamon sticks
1. Whisk egg, 1 oz. Irish cream liqueur and ¼ oz. Irish whiskey in a bowl until smooth.
2. Bring 2 cups whole milk to a boil in a saucepan (do not use a slow cooker – it will overcook the eggs).
3. Pour over the egg mixture, stirring to mix well.
4. Pour into mugs.
5. Sprinkle with nutmeg and garnish with cinnamon sticks.
Happy Holidays from all of us at CEATUS MEDIA GROUP!