Don't Kill Your Digital Strategy
Three fatal mistakes to avoid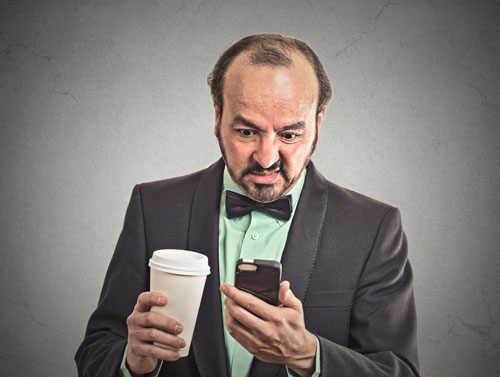 Research shows that a prominent digital presence equates to quality services — at least in the minds of consumers. They believe that a doctor with a highly visible, topnotch website is more skilled and more likely to provide quality care.
One reason Internet visibility is so important to consumers is the massive role search engines play in their daily lives. According to PEW Research, 77 percent of online health care seekers start their quest for information on a search engine, and 73 percent of search engine users say the information they find is accurate and trustworthy.
What does this mean in practical terms? Regardless of their skill, training and years of experience, good doctors with a weak and/or unappealing Internet presence will lose out to doctors with a powerful, attractive Internet presence — every time. With so much faith put in search engine results, it behooves you to focus on obtaining visibility in this arena.
Do you have to worry about this even if a large portion of your business is from word-of-mouth referrals? YES!! Even when consumers hear about you through WOM, they still go online to check you out. And while they're online, they're also checking out your competitors. How do you make sure your potential patients get a positive impression of you, your practice and your skills? By avoiding the following Three Mistakes!
Three Common Mistakes
You don't own your own name
Many patients search your name after receiving a WOM referral, so it is essential that you own your own "name real estate." If your website doesn't rank at the top of the search results for your name, practice name and the various combinations, you have a serious problem (albeit, one that a good SEO company can fix). It's critically important to control what patients read about you, so make sure you rank #1 for your name and all variations of your name and practice.
It's all about me (i.e., not about the patient)
Your website needs to make it clear what's in it for the patient. Patients don't seek treatment for the sake of treatment. What they're really interested in is the freedom and enhanced lifestyle your treatments afford. So make sure your website imagery and content captivate potential patients so they can imagine what they will look like or be able to do after they receive treatment!

Doing so will also help your case with the search engines. Google and other search engines don't rank surgeons or dentists, they rank websites — and a good website is one that delivers what its target audience is looking for.

By focusing on what consumers and Google are looking for — as opposed to, say, your latest snazzy laser — you will achieve visibility and convince potential patients that you're the right choice.

A weak strategy for reviews
Consumers use reviews to make buying decisions of all types, and this includes health care decisions. A practice with positive reviews is therefore more likely to attract health care buyers. A Harvard Study found that the quality of a business's reviews can affect its revenue by up to 18 percent (plus 9 percent if the reviews are good, minus 9 percent if the reviews are bad).

So make sure you have a system for monitoring your current reviews, soliciting new positive ones, and publishing these positive reviews on your website. Ceatus has tools to monitor your current reviews and can provide you with a weekly report card showing the status of your reviews on 75 rating sites. We also have a tool that picks the best review site to send your patient-reviewers to, based on an analysis of both the reviewer's status and your own "reviews profile."

The last step is to make sure you also publish positive reviews from these sites on your own website. According to an iPerceptions report, consumers are 63 percent more likely to purchase from a site that has user reviews, and Reevoo found that a site with both reviews and product information can expect increased sales of up to 18 percent. In other words, publishing good reviews will convert potential patients into actual patients!

By making sure you own your "name real estate" online, focusing on the patient and refining your reviews strategy, not only will you avoid killing your digital marketing strategy — you will dramatically enhance it. At Ceatus, we continually analyze and update our clients' strategies to ensure that, whatever the changing Internet environment, our clients stay on top.
Internet Tip of the Month
Freshness Counts
Beware of Content "Expiration Dates"
Content is king in SEO, because it's what attracts users to your site. But did you know that Google gives preferential treatment to content that is kept "fresh"?
There are two types of content: long-term, or evergreen, content, such as your procedure pages; and short-term, or current, content such as your blog posts.
Google recognizes that evergreen content is (and is intended to be) relevant for long periods of time. Therefore, the occasional update or addition of new information is more than sufficient to ensure this content is viewed as "fresh." For content that is intended to be current, like blog content, keeping it "fresh" means new posts on timely topics at regular intervals. By occasionally adding to your evergreen content and posting regularly to your blog, your website will appear "newer" to Google when it's crawled. Not only will this refinement boost your rankings, it will also make your content more engaging to potential patients. But don't make the mistake of using evergreen content from your website in your blog, because it could get your site penalized.
Ask the experts
Q: Is it better to focus on soliciting reviews for my practice instead of individual doctor reviews on Yelp and the other ratings sites?
A: No, you need reviews for both, and lots of them. Keep in mind that online reviews are driven by the people who are posting reviews and by the format that ratings sites use to display these reviews, irrespective of the way your practice is structured. Ratings sites, such as Yelp, will post reviews for the practice as well as for the individual doctor(s), and both of these types of reviews will be found by consumers.
You need to be proactive, cover both angles and ensure that you have plenty of good reviews so that, whether the potential patient searches for you or your practice, they will find the positive reviews you want them to see.
Events: Maximize Your Internet Strategy
Come by the Ceatus booth for a FREE website evaluation!

Las Vegas, Nevada
April 2, 2016
Booth 12
Don't gamble with your Digital Marketing Strategy. Stop by Ceatus booth #12 at The Rhinoplasty Society meeting at Mandalay Bay in Las Vegas and receive a FREE Digital Strategy Review! Jackpot!

Las Vegas, Nevada
April 2-7, 2016
Booth 1242
Meet us in Las Vegas for the American Society for Aesthetic Plastic Surgery's 49th Annual Meeting. The Aesthetic Meeting 2016 will be filled with the latest news, technologies and trends in cosmetic surgery.
Ceatus CEO David Evans, PhD, will be giving a presentation on how to leverage your digital presence for increased practice revenue.
"Google Ranks Websites, Not Surgeons"
Monday, April 4, 2016
3:20 – 3:30 PM
Practice Changers Theatre (Located in the Aesthetic Marketplace)

Dallas, Texas
April 9-10, 2016
Join us in Dallas for this year's ASRS Annual Meeting. Our Digital Marketing experts will be standing by to offer FREE digital and brand evaluations at our booth. We hope to see you there!

New Orleans, Louisiana
May 6-10, 2016
Booth 1206
Bring your Internet strategy into FOCUS. Come visit us at Booth 1206 and get a FREE website evaluation from one of our Digital Marketing experts.
Ceatus' VP of Marketing, Tamara Evans, will be speaking about how to effectively measure the engagement success of a practice's social media strategy using key metrics for the ophthalmologist. Also, Ceatus' VP of Product Management, Devin Butler, will be speaking about the numerous updates Google has recently made to how it ranks websites, as well as "risk factors" commonly seen on ophthalmic websites. So don't miss out!
"Google on the Attack – Is Your Patient-Generating Website Safe?"
Devin Butler, VP of Product Management
Sunday, May 8, 2016
2:15 – 3:15 PM
Morial Center, Room 352
"How Do I Measure Social Media ROI?"
Tamara Evans, VP of Marketing
Saturday, May 7, 2016
3:30 – 4:30 PM
Morial Center, Room 356-357

Anaheim, California
May 12-14, 2016
Booth 1181
Give your Internet strategy a smile makeover. Visit the Ceatus team at Booth 1181 to learn how to increase your conversion and start bringing new patients to your door!
Not attending any of these shows? Give us a call (858-454-5505) for a FREE Digital Strategy Evaluation!
---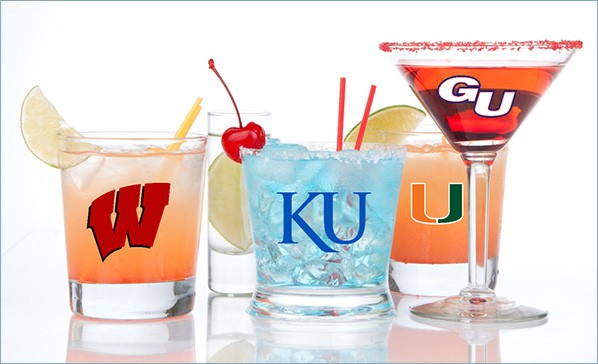 March Madness Cocktails
Make a fast break to grab these slam dunk cocktails
Tucson Tea (University of Arizona)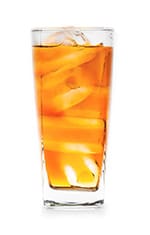 2 oz. Stoli Hot Flavored Vodka
4 oz. Sweet Tea
Red chili pepper to garnish
Pour all ingredients in a pint glass over ice, stir. Garnish with a red chili pepper.
---
The Golden Bear (University of California, Berkeley)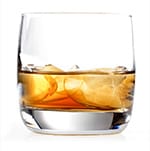 1 dash orange bitters
.5 oz. Drambuie liqueur
.5 oz. Krogstad Aquavit
.25 oz. Dolin Dry Vermouth
.25 oz. Beefeater gin
Pour into a short tumbler over a big ice cube and stir.
---
Will D. Cat (Villanova University)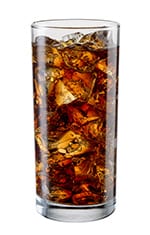 1/2 oz. Jack Daniels
1/2 oz. Southern Comfort
1/2 oz. Yukon Jack
1/2 oz. Jim Beam
2 oz. sour mix
2 oz. cola
Lemon slice, to garnish
Pour Jack Daniels, Southern Comfort, Yukon Jack, Jim Beam, sour mix into the ice filled shaker. Pour them into a highball glass and top it off with the cola. Garnish with lemon wedges.
---
Cranky Badger (University of Wisconsin)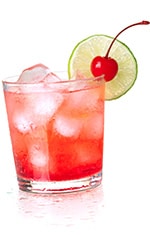 1 oz. vodka
1 oz. cranberry juice
4-5 dashes of Tapatio
4 oz. lemonade
Lemon slice, to garnish
Shake all ingredients in a cocktail shaker and pour into a glass over ice. Garnish with a lemon slice.
---
Jawhawk Razzle (Kansas University)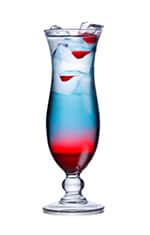 1/3 oz. UV blue raspberry Vodka
1/3 oz. Bacardi Razz Rum
1/3 oz. Sprite soda
1/4 oz. grenadine syrup
Mix together the UV Blue Vodka, Bacardi Razz and Sprite. Float grenadine on top.
---
Miami Hurricane (University of Miami)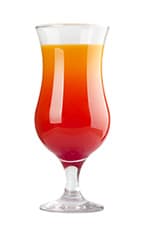 1 1/2 oz. Absolut® Kurant vodka
2 parts cranberry juice
1 part orange juice
1 part pineapple juice
Mix with ice cubes in a hurricane glass.
---
CatUKaze (University of Kentucky)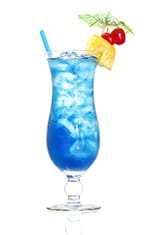 1.5 oz. Stoli
1 oz. Blue Curacao
14 oz. Simple Syrup
3/4 oz. Fresh Lemon Juice
1/2 oz. Pineapple Juice
Pineapple wedge, to garnish
Combine all ingredients in a cocktail shaker. Add ice, shake and strain into a glass with fresh ice. Garnish with a roasted pineapple wedge.
---
Mighty Duck (University of Oregon)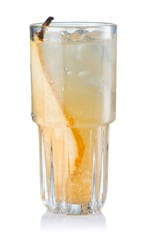 2 oz. vodka (pear-flavored, if you so desire)
8 oz. lemonade
2 oz. club soda
1 pear sliced, to garnish
Combine the vodka and lemonade in a large glass filled with ice. Top with a splash of club soda. Garnish with pear slices.
---
Washington Bulldog (Gonzaga University)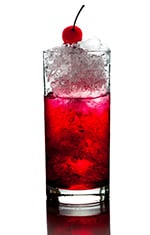 1 oz. gin
1 oz. cherry liqueur
1 oz. lime juice
Lime wedge, to garnish
Shake the gin, cherry liqueur and lime juice in a cocktail shaker with ice. Strain the contents of the shaker into a chilled cocktail glass. Garnish with the lime wedge.