October 2016 Ceatus Chronicles
Case Study: Ceatus Delivers for the American Society of Plastic Surgeons (ASPS)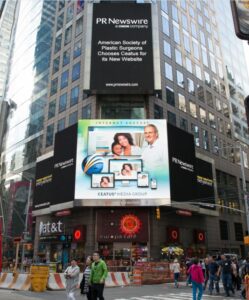 ASPS achieves increased consumer engagement with new, interactive Ceatus-designed website

The American Society of Plastic Surgeons (ASPS) needed to update its online image and visibility so that it could attract and retain higher numbers of prospective plastic surgery patients for its members: board-certified plastic surgeons. Ceatus stepped in to help, building a state-of-the-art website designed to attract and convert prospective patients.
Background: ASPS is a prestigious medical association representing board-certified plastic surgeons in the United States and worldwide. The goal of ASPS is to educate consumers who are seeking cosmetic and reconstructive surgery. Through its website, plasticsurgery.org, ASPS sought to connect these consumers to its member surgeons, enabling the ASPS members to acquire the consumers as patients.
Problem: ASPS needed a strategy to modernize plasticsurgery.org and transform it into a tool that generates an even higher number of visits, improved conversion and increased patient acquisition for ASPS members. The content and structure of the site treated all topics (procedures, gallery, surgeons, etc.) as equal and did not take into account prospective plastic surgery patients' buying process. Further, promotion of the ASPS brand needed to be much stronger, highlighting topics that were important to the organization's members. As an additional impediment, the doctor search function was cumbersome to use. Too many clicks and searches were required to find and select an ASPS surgeon.
Solution: ASPS needed a design firm that understands how elective health care consumers shop online and, through the website design and functionality, how to attract and convert these consumers to patients. They interviewed numerous agencies, including national agencies in and outside of healthcare, and decided to entrust Ceatus with their online presence. It was an honor and a responsibility that every member of Ceatus took very seriously.
Ceatus conducted a painstaking analysis of the ASPS website. This was based on over two decades of elective healthcare digital marketing and healthcare consumer behavior experience as well as current best practices, taking into account the newest designs being used both within and outside of healthcare.
The process began with a site assessment that included the review and analysis of data from a number of different perspectives as well as the aesthetic look and feel of the site in various formats, including desktop (with varying screen sizes), mobile and tablet versions using a range of browsers, including Internet Explorer, Firefox, Safari and Chrome.
Ceatus also evaluated the form and substance of the content. This evaluation focused on how to add or move content so that it was more consumer friendly, enhanced engagement and contributed to the ASPS brand. The goal was to make the content more easily assimilated so that it became one of the key engagement features.
During this comprehensive analysis, Ceatus also studied how consumers enter and move through the site. Our findings indicated that consumers often enter the site through the procedure pages (via search engines). Thus, ASPS brand building needed to be accomplished on every page, not just the home page; so Ceatus adapted the design and content accordingly.
Results: The result was a clean new design that immediately began building higher consumer engagement and more interaction between ASPS member surgeons and prospective patients.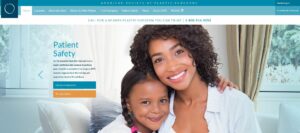 "The new PlasticSurgery.org has a fresh, bright and inviting look," says ASPS President David H. Song, MD, MBA, FACS. "The redesign makes it easier to locate and get information from a board-certified plastic surgeon, and there are several avenues of patient education—photos, videos, animations and the Do Your Homework campaign."
"We are honored to have been chosen to help the ASPS update their image to consumers," says David Evans, PhD, MBA, the CEO of Ceatus Media Group, based in San Diego, Calif. "The final result is a sleek, contemporary website with a vastly improved user experience that quickly connects consumers with board-certified plastic surgeons and reliable information on plastic surgery procedures and patient safety."
Find out how Ceatus can do the same for your practice website and online presence by calling us at (858-454-5505).
Tip of the Month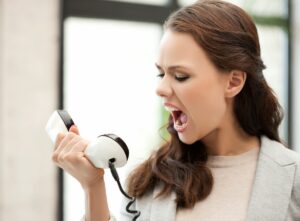 by Guest Columnist, Dylan Kemna, OptiCall
Phone Pas

Don't lose patients over the phone – avoid these mistakes!

Here's a phone call we hear too often:
Staff: "Good Morning, Dr. Johnson's office."
Caller: "Hi, can you please tell me what LASIK costs at your practice?"
Staff: "We charge between $2,300 and $2,500 per eye."
Caller: "OK, thanks. That's all I needed to know."
End of call.
In most such cases, you just lost a lead.
We see a lot of elective medical practices that consistently miss the chance to convert prospective patients and increase their revenues because they "answer the phone" rather than tackle the opportunity to convert the caller. It is imperative that your staff engage and sell your potential patients on your services at the most decisive point of contact — the initial phone call.
After fielding more than 2 million phone calls, and scrutinizing scores of phone assessments, the training team at OptiCall has identified six mistakes that frequently cause medical professionals to lose potential patients — as well as easy ways to fix them:
1. The Wrong Greeting
Each and every phone call needs to be answered with a cheerful greeting that includes the name of the staff member, the practice name and "how can we help you?" For example, "Good morning, thank you for calling Johnson Plastic Surgery. This is Jane. How may I help you?"
What you say is crucial, but how you say it is equally important. An upbeat attitude conveys a warm and caring atmosphere. And while it may sound strange, since the caller can't see it over the phone, smiling makes us sound less robotic or monotone.
2. Failing to Get the Caller's Contact Info
One of the most important lessons we teach at our A.C.E. Training program is to ask four all-important questions aimed at retrieving the patient's contact information and pertinent data:
Name: "What is your name, please?"
Phone Number: "What is the best number to reach you at?"
Patient Type: "Are you a new patient?"
Source of Referral: "How did you hear about us?"
Once you have obtained this information, enter it into a database or customer management system. This will make it easy to follow up in the future, and will provide key metrics to help you assess call performance and how effective your marketing efforts are.
3. Too Much Information
It's common for staff members to overload callers with too many details about the practice or procedure. This can be overwhelming for the patient. It can also bring up the subject of pricing too early, before the patient understands that yours is a premium practice that provides higher quality service and care.
Rather than recounting details about the practice, ask exploratory questions to glean as much info about the patient as you can. Here are some examples:
"What inspired you to call us?"
"Can you tell me what issues you are seeking to solve?"
"What are your surgical/treatment goals?"
These questions solicit the right type of information at the right time. They also encourage engagement between staff and caller, and help the caller understand (other than price) what differentiates your practice from others.
4. Negative Comments
Your staff should avoid any comments that might be construed as being negative. Making statements like "That treatment is kind of pricey…" or "outcomes for that procedure vary" might seem innocuous, but could spook patients that are just getting to know the practice (and aren't necessary at this point anyway).
Instead, your staff should look for opportunities to make positive comments about the doctor, practice or procedure. Here are some examples:
"Dr. Johnson has extensive experience with that treatment."
"Dr. Fredericks is committed to addressing all of your questions and concerns during the consultation."
"We have a track record of positive results."
"That procedure has no associated downtime, and patients often say there was very little discomfort."
Positive statements such as these help patients get to know your practice and can eliminate some of their qualms about moving forward.
5. Failing to Sell the Consultation
Your practice's primary end goal for every phone call from a prospective patient should be to schedule a consultation. Unfortunately, too many practices simply respond to questions without mentioning the consultation. It drives us up the wall!
Sell the consultation by giving the caller detailed information regarding who they will meet with, the duration of the appointment, and how they should prepare. Follow up by asking to schedule the consultation. For example:
"The first step is to visit our office for a free consultation. We will perform a full examination to determine whether you are a good candidate for the procedure that interests you. The appointment should last around an hour. Your eyes will be sensitive to light, so you will need to bring your sunglasses. While you are here, you will have a chance to meet with the LASIK technician, the refractive coordinator and our surgeons; together they will answer all of your questions. To help us provide you with the best results possible, it is very important that you not wear contact lenses a day before the exam. So, would you prefer a morning or afternoon consultation?"
6. Failing to Follow Up
If the caller isn't ready to book a consultation, that doesn't mean that he or she is not interested. Prepare a brochure or special offer mailer that you can send to them. Not only does this serve as another point of contact, it also provides a reason to get their email and/or physical address for future follow-up.
By avoiding the mistakes outlined in this article and implementing powerful sales methods, you will give your staff the ability to change their approach to handling phone calls. Simply answering the phones will become unthinkable in your practice as it becomes clear to your staff that the goal is to build long-term relationships with your potential patients.

OptiCall specializes in converting more patient prospects to booked consults. The company has handled over 2 million medical phone leads since 2002. OptiCall's proprietary systems, First Contact, ACE Training, Boomerang, & OptiChat, have boosted conversion rates for medical practices to 15-25% above industry standards. Click here for free recorded practice phone assessment.
Ask The Experts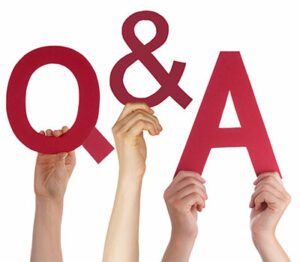 Q: I know I need a reviews strategy, but what should I be looking for?
A: Due to a recent change, Google now displays not only the number of and star rating for their own reviews, but also the star ratings and information from a multitude of other review sites. Unfortunately, most review programs only offer the ability to focus on a very limited and narrow range of review sites, typically 5 or fewer. That isn't enough to be effective. What you need is a system that generates reviews across a broad spectrum of sites, such as the Ceatus Reviews Manager program — the only system that targets all 75 healthcare-related review sites.
Events
Maximize Your Internet Strategy
Come by the Ceatus booth for a FREE website evaluation!

Chicago, Illinois
October 15-18, 2016
Booth 2503
Is your Digital Marketing Strategy out of FOCUS? Come visit Ceatus at this year's AAO conference (booth #2503) and see how we can help you grow your practice!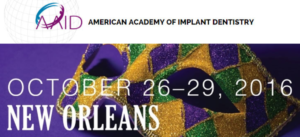 New Orleans, Louisiana
October 27-29, 2016
Booth 1026
Expand your online footprint with Ceatus concierge Digital Strategies at this year's AAID conference in New Orleans. Our Digital Marketing Experts will be standing by at our booth (#1026) to answer all of your Internet marketing questions.

New Orleans, Louisiana
November 2-4, 2016
Booth 137
Ceatus and Consumer Guide to Bariatric Surgery will be attending the American Society for Metabolic and Bariatric Surgery (ASMBS) Obesity Week in New Orleans. Come meet the Ceatus team at Booth 137!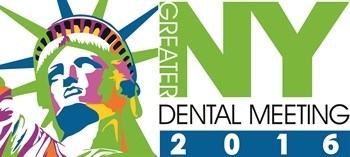 New York, New York
November 27-30, 2016
Booth 5419
See how you can give your Internet strategy a smile makeover by visiting Ceatus at booth 5419. We look forward to increasing your conversion rate and bringing new patients to your door!
Not attending any of these shows? Give us a call (858-454-5505) for a FREE Digital Strategy Evaluation!
---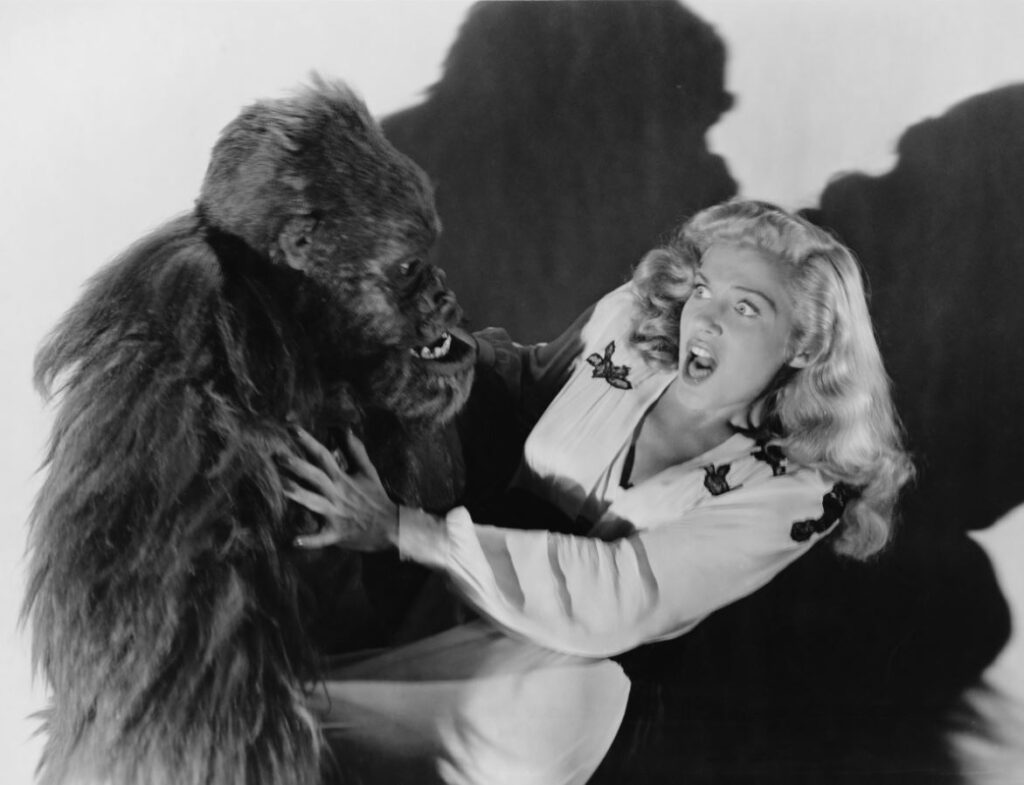 Watch At Your Own Risk!
Cult Classic Horror Films that still put the "Fright" in Fright Night!

Scientists are alerted of a mysterious animal lurking in the Amazon. To study and uncover the secrets of this mysterious creature they must brave the perilous South American jungle. All the while the dangerous beast draws near. Be afraid, be VERY AFRAID!
---
The quaint and sleepy town of Bodega Bay, CA becomes terrorized by violent birds in this famous Hitchcock thriller. A cult classic that weaves good old-fashioned suspense and horror into a stunning and elaborate plot. You'll never look at birds the same!
---
An obsessed scientist, Dr. Henry Frankenstein, attempts to make a creature of his own devices with body parts of the deceased. Frankenstein succeeds in bringing his creation to life and, in a fit of confusion and trauma, it escapes to torment and wreak havoc in the neighboring countryside. "It's Alive! It's Alive!" Dr. Frankenstein cries, in one of the most iconic scenes in cinema history.
---
A group of British archeologists stumble upon mummified remains of an Egyptian prince, Imhotep, and a legendary scroll that seems to have mysterious powers. When one of the archeologists recites the scroll aloud, the mummy comes to life and quickly escapes. Years later, Imhotep, disguised as a wealthy man, returns to Egypt in search of his lost love who he thinks has been reincarnated into the beautiful Helen Grosvenor. Love and intrigue!
---
With dashing good looks, a castle and refined clothing, one could say Dracula is quite the charmer. But considering his penchant for luring beautiful and unsuspecting women in to his lair to suck their blood and turn them into vampires, one could also say he doesn't have the best intentions. When he sets his sights on a beautiful daughter of a prominent doctor, vampire hunter Van Helsing is brought in to the stop the count's bloodlust.
---
Edgar Allen Poe's famous poem comes to life in this tongue-in-cheek '60s film adaptation. Sorcerer Erasmus Craven has been mourning the death of his wife Lenore, when he is visited by a raven. He soon discovers that this raven is none other than his wizard apprentice, Dr. Bedlo. Bedlo explains that an evil doctor, Dr. Scarabus, turned him into a raven and that he may have seen Craven's wife's ghost walking the halls of Dr. Scarabus' castle. The two team up to exact revenge and to reunite Craven with his love. Revenge is a dish best served cold.
---
Enter if you dare! Rich oddball Frederick Loren has a proposal for five guests to come to his haunted mansion. If they survive for a night they will receive $10,000 each. But what he doesn't know is that two of the guests are Loren's estranged wife and her secret lover — with plans of murdering Loren! Who's scaring who, in this cat and mouse game?
---

A group of desert scientists try to stop the King Kong of spiders from taking over the town. Spiders… Need we say more?
---
Save
Save
Save
Save
Save
Save
Save
Save
Save
Save
Save
Save
Save
Save
Save
Save
Save
Save
Save
Save
Save
Save
Save
Save
Save