Reviews Equal Revenue… In Both Directions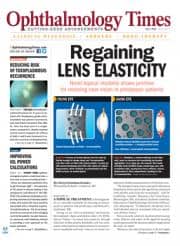 Dr David Evans, CEO of Ceatus Media Group, was invited to write a column in the practice management section of the (print and online) July, 2016 issue of Ophthalmology Times. Dr Evans expertise is internationally recognized as he speaks frequently at eye care, plastic surgery and dentistry conferences worldwide about online marketing, social media and reviews management.
In this article, Dr Evans focuses on the connection between Reviews and the consumer buying process and explains why a powerful Reviews strategy is critical to practice success. He also describes the components needed for a revenue generating Reviews strategy.
Dr Evans points out that 55% of consumers consult a ratings and reviews site during the buying process and that this trend is even stronger among those consumers interested in "cash-pay" health care. The more consumers have to pay out of pocket, the more research they will do to investigate a medical procedure and to choose a surgeon.
In addition, Dr Evans' identifies the three important components of a powerful reviews strategy, including monitoring the major review sites, effectively soliciting positive reviews and publishing these reviews (4's and 5's star reviews) on your website that will help turn leads into patients.
To learn more about the Ceatus Reviews Strategy, please contact Matt Ryan at 858-454-5505.
To read the full article, click here: http://ophthalmologytimes.modernmedicine.com/ophthalmologytimes/news/monitor-solicit-publish?page=0,0