CEATUS Media Group to Attend AAID 2018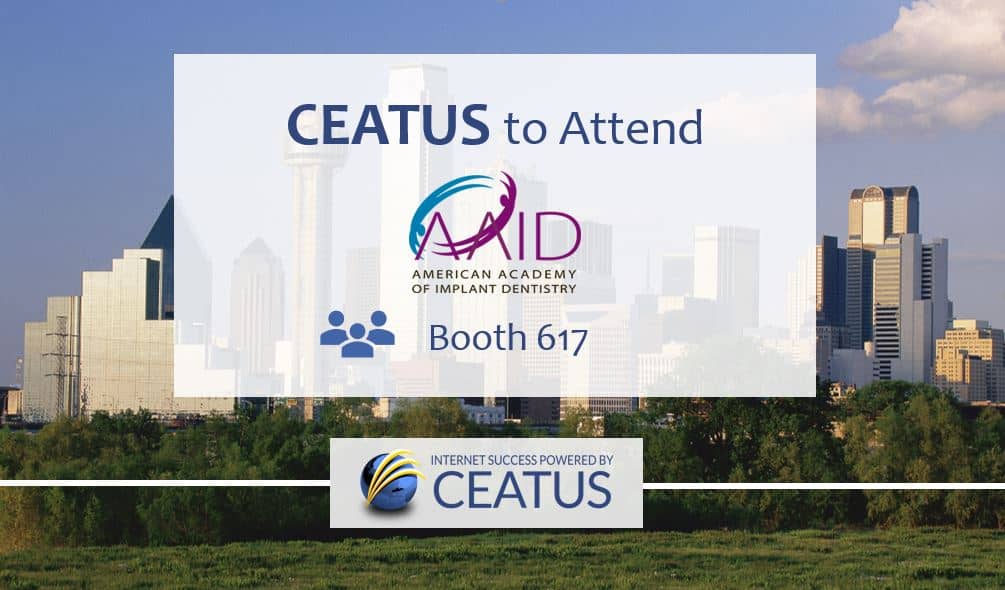 CEATUS Media Group will be attending this year's 67th Annual Meeting for the American Academy of Implant Dentistry in Dallas, Texas. This will be our 3rd year attending this exciting meeting. The meeting will take place from Wednesday, September 26th- Saturday, September 29th.
The American Academy of Implant Dentistry is the first professional organization in the world dedicated to implant dentistry. Due to the many advances in technology and techniques in implant dentistry, it has become more sophisticated and is currently being brought to the forefront of the dental field. We are proud to partner with this important dental organization.
Stop by our Booth for a FREE Internet Strategy Evaluation and Reputation Score
Ceatus Digital Marketing experts, Jason Whitmore and Trisha Carlin, will be available at Booth 617 throughout the meeting to provide insights  into how to increase practice revenue through the improvement of online visibility. CEATUS is the market leader in Digital Marketing for dentistry.
We are the only company that offers the complete range of online marketing services for dental practices, including Reviews and Reputation Management, SEO, Website Design, Social Media, Content Development and Patient Referral Networks, all under one roof, with affordable package pricing*.
*The services listed above can be purchased individually to easily complement other programs or can be implemented together as a comprehensive strategy to build practice revenue.
Bid on our Silent Auction Item, The CEATUS Reviews Manager which Includes our Recently Launched Upgrades!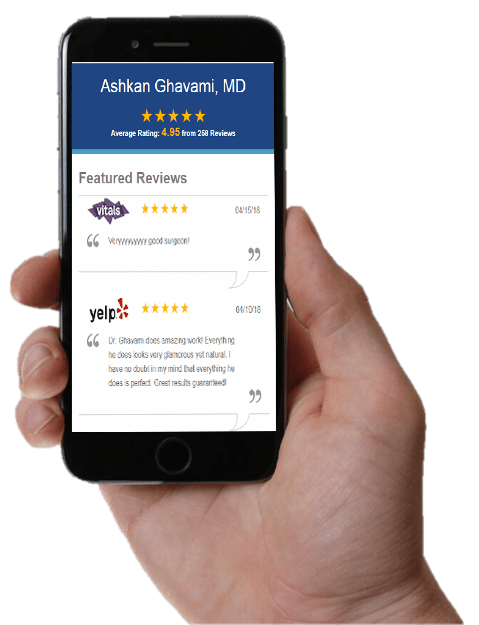 This year we will also be participating in the AAIDF Silent Auction (you can check our our auction item here). Stop by to bid on our powerful and revenue-generating, CEATUS Reviews Manager.
This program uses proprietary technology that automatically solicits positive patient reviews for top review-sites including Yelp, Google+, RateMDs, etc. and also publishes positive reviews on your website and social sites. Only CEATUS gives you the power of the widest range of third-party review-sites. The lucky winner will receive a 12-month subscription which includes all of our recently launched upgrades!
Attending AAID? Stop by our Booth 617 to learn more about CEATUS or for a complimentary website and strategy evaluation and FREE reputation score!
Not attending or have questions? Please contact us HERE.
About CEATUS Media Group

CEATUS Media Group  is a cutting-edge Digital Marketing and Reputation Management Agency located in San Diego, California with 14 years of experience with clients across the United States and 12 different countries. CEATUS' seven healthcare educational websites receive more than 6 million visitors per year.