Dr. David Evans Talks Management of Negative Online Reviews in Guest Article for the Foundation for Facial Aesthetic Surgery
"Few things can stunt practice growth or elicit more emotion than a negative review, but having a system in place to handle negative reviews and generate positive comments can blunt these effects."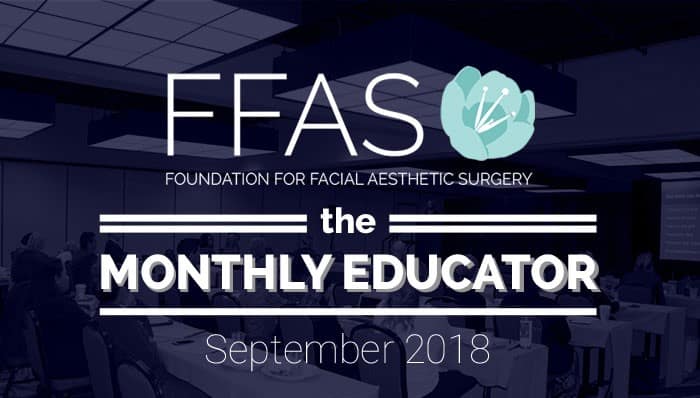 The Better Business Bureau estimates that nearly 90 percent of consumers use reviews when making a buying decision. With this in mind, it's more important than ever that health care and other businesses have a robust, comprehensive Reviews Management strategy geared towards eliciting positive reviews and mitigating bad reviews.
CEATUS CEO Dr. David Evans recently addressed the growing importance of Reviews Management in a Guest Article penned for the Foundation for Facial Aesthetic Surgery (FFAS): Damage Control: Dealing with Negative Online Reviews in Three Simple Steps. CEATUS Media Group is recognized as a leader in the field of Reviews Management, and Dr. Evans is routinely invited to speak at meetings and symposiums around the world speaking on the subject. Although his article for FFAS was directed towards facial plastic surgeons, its core message is applicable for any business looking for a way to counter negative reviews.
Three Simple Steps
As Dr. Evans notes upfront in his article, "Bad reviews happen." It's essential that any business come to terms with this reality. The worst thing you can do is overreact to a negative review and/or act impulsively in an effort to counter its effect. If you pre-establish a sound strategy for dealing with negative reviews, you will never be caught off guard.
1.  Setting up an Alert System
The first step in Managing a Negative Review is pretty straightforward: Know that it exists. "You can't deal with a negative review if you don't know about it," says Dr. Evans, who suggests that "your alert system should be automated and monitor 15 to 20 major review sites."
2. Taking it Offline
Once you're aware of a negative review, the next step is strategizing how best to deal with it. Naturally getting it removed would be the optimal outcome, but that should not really be the focus. Dr. Evans suggests that if you know who wrote the review, try contacting them to discuss their grievance(s). "This kind of positive attention goes a long way toward mending bridges" according to Dr. Evans.
If you're unable to identify the author, Dr. Evans suggests responding directly to the review with a thoughtful reply, apologizing for the negative experience and requesting a phone call to discuss the matter in more detail and better understand the concerns so that you may help to address them. This effort to communicate with the author of a negative review and understand the underlying issue can go a long way, and may even result in its voluntary removal; or an update from the author detailing their eventual satisfaction. Even if the original negative review is not removed, a thoughtful reply can help to offset its effects when other consumers see that there were efforts made to address the concerns.
And while there are a variety of things that you can do to the address a negative review, Dr. Evans highlights the one thing you absolutely SHOULD NOT do. "Do not lash out at the reviewer online and do not break HIPAA by responding with any type of identifying information about the patient or even confirmation that they are a patient."
3. Getting it Taken Down
Although getting a negative review taken down should not necessarily be your focus in managing its effects, there are situations where removal is warranted and can be facilitated by the review site itself. Reviews that are clearly false, insulting, racist or otherwise explicitly derogatory can potentially be removed at the request of the business.
Dr. Evans suggests that you "use the words 'Terms of Service' or 'TOS' in the initial request to the review site because it will trigger an alert for a real person to look at your message." You can also respond to the review directly indicating, that it has been flagged for violating the site's Terms of Service.
If all else fails and you believe you have a justified reason for the review being removed, you can initiate legal action against the review site. However, this can be a difficult process requiring its own set of strategies, and should only be considered as an absolute last resort.
The CEATUS Reviews Manager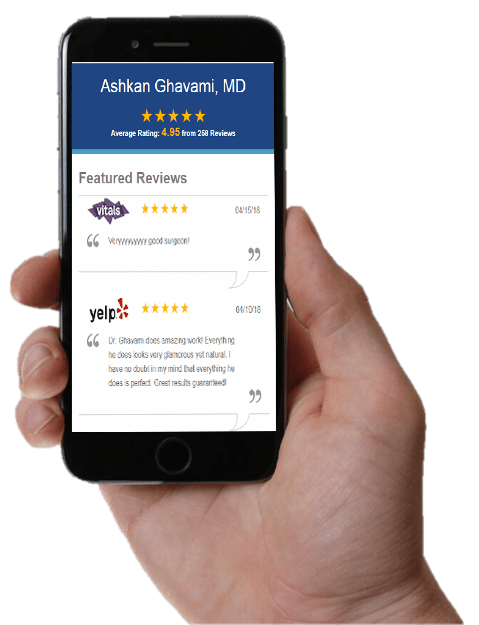 If your business is in need of a robust Reviews Management strategy, look no further than the CEATUS Reviews Manager. Our proprietary system manages reviews across a full range of sites, including popular services such as YELP, Google, Facebook and more.
The CEATUS Reviews Manager is the only service that offers Real-Time Updates, Customizable Review Solicitation, Historical Data, Review Alerts, Streaming Reviews, a Comprehensive, easy-to-use Dashboard and more.
Contact CEATUS today to learn more about The CEATUS Reviews Manager and take control of your reviews strategy.