Rod Solar Features CEATUS CEO, Dr. Evans' Upcoming ESCRS 2019 Digital Marketing Course in Eurotimes Stories
Dr. David Evans, internationally renowned speaker and CEATUS' CEO has, once again, been invited to share his expertise in Digital Marketing at the 37th annual European Society of Cataract & Refractive Surgeons meeting in Paris.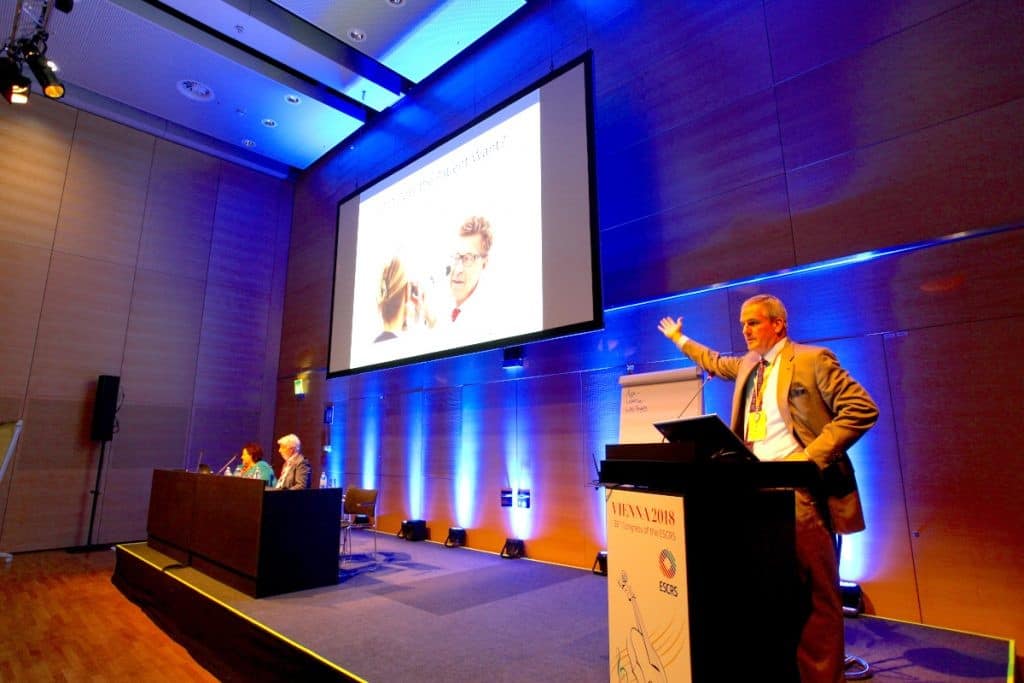 Dr. David Evans speaking at ESCRS' 36th Annual Congressional Meeting in Vienna.
This year, Dr. Evans will speak about the importance of diversification as a crucial part of any successful digital marketing strategy. Specific examples and suggestions will be given regarding best practices for maximizing ROI. As both an expert in ocular physiology and disease, and the CEO of CEATUS Media Group, Dr. Evans possesses a priceless combination of both healthcare and marketing knowledge and experience, which allows him to effectively guide healthcare practices to achieve their best online presence (in turn increasing their ROI.)
Rod Solar, Practice Development Consulting Director of Livesey Solar Practice Builders, shares more about Dr. Evans' upcoming talk, today, in his article "Diversification: Your Key to Digital Success," featured on Eurotimes Stories. Read the full article here. Be sure to catch Dr. Evans' presentation this coming September, in Paris, France at ESCRS' 37th Annual Congressional Meeting.
Not going to ESCRS?  There are several other upcoming opportunities to hear Dr. Evans speak here. 
And as always, for specific questions about your digital strategy, you can reach Dr Evans at dwevans@ceatus.com.